Happy Birthday, Henry Knox: On This Day, July 25
Posted by Kristin Miller on Monday, 07/25/2016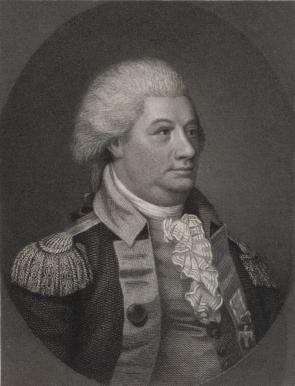 Today we say Happy Birthday to Henry Knox, one of the stars of the Gilder Lehrman Collection. Henry grew up in Boston, Massachusetts. When Henry was nine, the family was in serious financial straits. Henry left school to help support his mother and younger brother, and his father went to sea. He died three years later, never having returned home.
Henry worked for a bookseller and, by the age of 21, he opened his own bookshop, joined an artillery company in Boston, and married one of the wealthiest young women in Boston. Despite marrying into a Tory family, Henry was a patriot. He read widely on military history and tactics, and came to the attention of George Washington when the American Revolution began. Henry served throughout the Revolutionary War as the chief of artillery and was Washington's close friend and advisor.
The Gilder Lehrman Collection includes more than 10,000 documents from Knox's papers, which tell the dramatic story of the founding of the nation. The more than 200 letters between Henry and his wife, Lucy, are a rich resource for discovering the impact of war on families. A few highlights from the Knox papers include
After the war, Knox served as the new nation's secretary of war, and he and his family settled in Maine.
For more, read Phillip Hamilton's essay "'Dear Girl, how much I love you': The Revolutionary War Letters of Henry and Lucy Knox."