How Sideburns Got Their Name
Posted by Gilder Lehrman Staff on Tuesday, 01/26/2016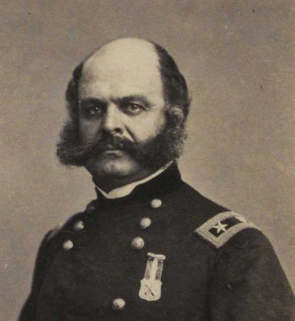 Either you love 'em or you hate 'em. Everyone has an opinion on sideburns, and few fashion choices provoke quite so much controversy.
Yet sideburns have a rich history that can be appreciated by supporters and detractors alike. Sideburns got their name from Ambrose Burnside, a Union general who sported the distinctive hairstyle. Although Burnside served briefly as the commander of the Army of the Potomac and as the first president of the National Rifle Association (NRA), he is best remembered today for his outstanding sartorial contribution. Burnside did not invent the look, but his facial hair was so famous that the term "burnsides" was coined to describe its replicas. At some point, "burnsides" became "sideburns," perhaps because the look involved facial hair on the side of the face.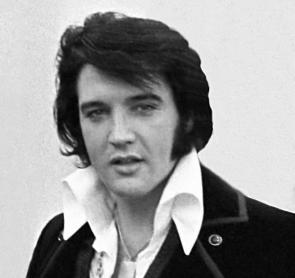 Sideburns remained popular throughout the rest of 1800s, among both military men and civilians, on both sides of the Atlantic. But the look's prevalence declined in the early twentieth century, when cleanshavenness became the new normal. The last president to have facial hair was William Howard Taft, who was in office from 1909 to 1913.
Cleanshavenness became increasingly fashionable in the twentieth century, but the trend was initially spurred by practical considerations. During World War I, men in the military were required to shave their faces to ensure that gas masks sealed properly. Roughly around the same time, the National Tuberculosis Association (NTA) was engaged in a highly effective campaign to reduce the spread of TB by raising awareness of unsanitary habits. One such habit, according to the NTA, was growing beards. Beards might contain dried spittle infected with TB, which could be transferred to others. Sideburns largely disappeared for some time, and did not reemerge again in force until the 1960s, when they became a counterculture symbol favored by hippies and rock-&-roll bands.