Introducing Charles McDougall, the 2018 Ohio History Teacher of the Year
Posted by Gilder Lehrman Staff on Monday, 04/08/2019
Charles McDougall
Ohio History Teacher of the Year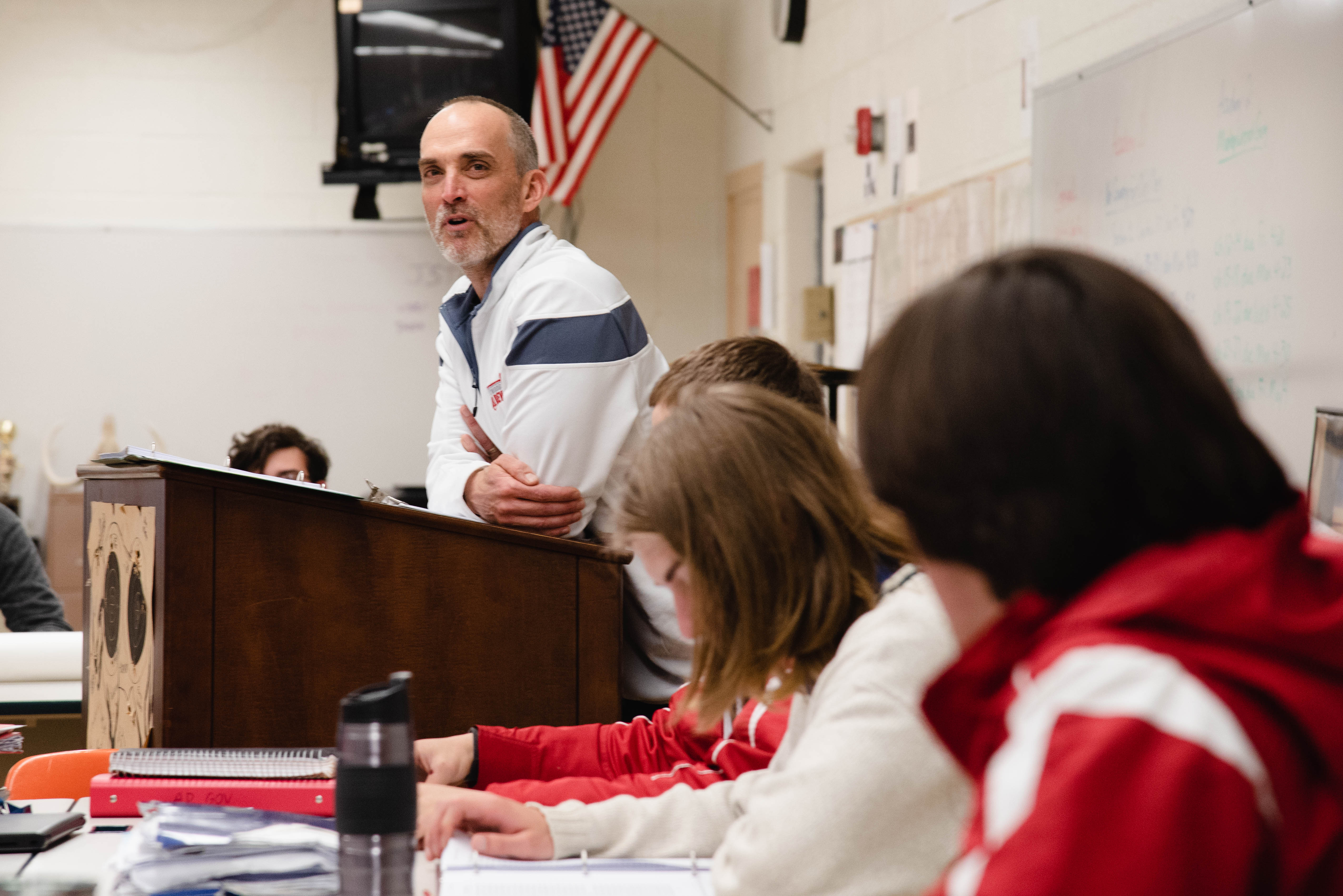 Since 2004, 749 exemplary American history teachers from elementary, middle, and high schools in all fifty states, Department of Defense schools, Washington DC, and US territories have been named State History Teacher of the Year. The National History Teacher of the Year is named in the fall. The 2018 State History Teachers of the Year were asked informal questions by the Gilder Lehrman Institute.
Do you have a favorite/funny moment from teaching?
In my American Wars class an MP, who is a graduate, set up an indoor obstacle course for my students involving a MOPP gear station. The students had to put on the chemical warfare protective suit and finish a calisthenics requirement. One of the students had an enormous head of hair which puffed out the front of the suit. Even the MP had a hard time keeping it together. That kid grew up to be a rocket scientist!
Tell us one fun historical fact about the town you live in or grew up in.
I grew up in and live just outside of Hiram, Ohio. Hiram College was once called Western Reserve Eclectic Institute and it employed a poverty-stricken student as a janitor so that he could afford the tuition. Later, that student/janitor returned as an instructor, was elected head of faculty and appointed principal of the school. An inspiring start for James A. Garfield, 20th President of the United States.
What was the last great history book you read?
Right now, I can't get enough of the Library of America's Thomas Jefferson: Writings.
What is your favorite historical site or museum?
I just got back from the Hopewell Mounds in Chillicothe, Ohio, and I loved it!
If you could travel back in time and meet any historical figure, who would it be and why?
Civil War major general and murderer Dan Sickles. I'd like to ask him, "In which alternative universe do you find some of these decisions of yours to be acceptable?"
What is your favorite historical film or series?
I binged on Ken Burns' The Civil War anytime it was on PBS when I was younger, and I still love it.
Do your students have a favorite historical topic or era?
I don't think there's a consensus. I want kids to get as excited talking about the Omaha Platform or the creation of the Federal Reserve as they do for D-Day or the Salem Witch Trials.
What advice would you give to young people, in high school or college, who may be considering a career in education but are unsure?
I tell all prospective teachers that they must never lose the conviction that they can save a kid's love for school or that they can somehow help the world. They must sincerely believe that what they're doing matters. I tell them that if they ever lose that sense of idealism, they're finished.