Introducing Chuck Taft, the 2018 Wisconsin Teacher of the Year
Posted by Gilder Lehrman Staff on Friday, 05/24/2019
Chuck Taft
Wisconsin History Teacher of the Year
Since 2004, 749 exemplary American history teachers from elementary, middle, and high schools in all fifty states, Department of Defense schools, Washington DC, and US territories have been named State History Teacher of the Year. The National History Teacher of the Year is named in the fall. The 2018 State History Teachers of the Year were asked informal questions by the Gilder Lehrman Institute.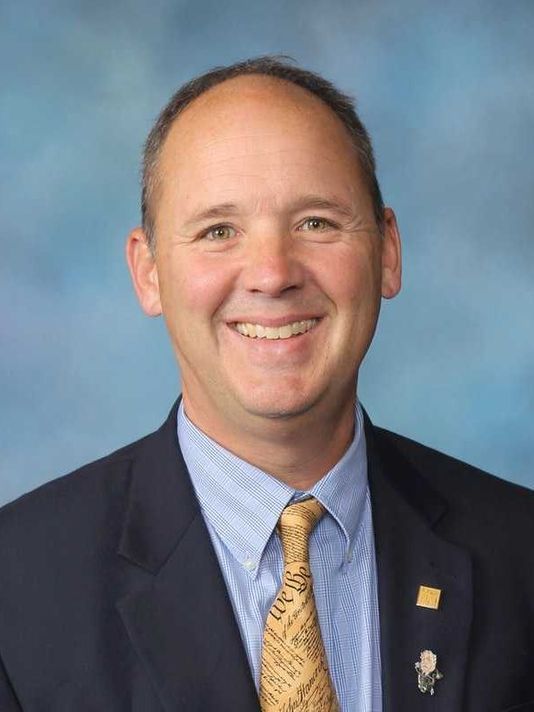 Do you have a favorite moment from teaching?
My favorite moment in teaching happens every year at the end of April or early May when four of my young historians lay a wreath at the Tomb of the Unknown Soldier at Arlington National Cemetery.
Tell us one fun historical fact about the town you live in or grew up in. 
Most people don't know that Milwaukee was the site of an attempted assassination of Theodore Roosevelt in 1912. The bullet went through his rolled-up speech and into his eyeglass case before entering his chest. He made sure that the shooter was treated fairly by the mob and then proceeded to his speech at the Milwaukee Auditorium, speaking for an hour and a half with a bullet in his chest. 
What was the last great history book you read?
I recently read A Crowded Hour by Kevin Abing, a book about Milwaukee in the World War I era. 
What is your favorite historical site or museum?
My favorite places to go are actually memorials and cemeteries. Arlington, the Freedman Cemetery in Alexandria, Oak Grove in Illinois, and our local Forest Home cemetery here in Milwaukee are a few of my favorites. 
If you could travel back in time and meet any historical figure, who would it be and why?
I'm going to cheat on this one and say a huge party of figures from the Roaring '20s. I love learning about the decade, so a get-together with Babe Ruth, Clara Bow, Duke Ellington, Langston Hughes, Charlie Chaplin, even Al Capone. (We have a '20s gathering of "social luminaries" in our class, so it would be great to do the real thing—in a speakeasy, of course).
What is your favorite historical film or series?
A simple answer – Indiana Jones. I wanted to be him (and still do), although I don't look very good in a fedora.
Do your students have a favorite historical topic or era?
My students love it when we get to the more modern material—World War II, the civil rights movement, and the Cold War seem to be their favorites. 
What advice would you give to young people, in high school or college, who may be considering a career in education but are unsure?
We are in a profession in which we can have a true impact on lives, make a difference for students and families, grow incredibly as professionals and a people, and have a lot of fun in the process. As I saw on a T-shirt a few weeks ago, "We aren't in it for the income. We are in it for the outcome."