Introducing Erin Coggins, the 2018 Alabama History Teacher of the Year
Posted by Gilder Lehrman Staff on Wednesday, 09/05/2018
Erin Coggins 
Alabama History Teacher of the Year 
Since 2004, 749 exemplary American history teachers from elementary, middle, and high schools in all fifty states, Department of Defense schools, Washington DC, and US territories have been named State History Teacher of the Year. The National History Teacher of the Year is named in the fall. Winners of the 2018 State History Teacher of the Year Award were asked to answer informal interview questions by The Gilder Lehrman Institute.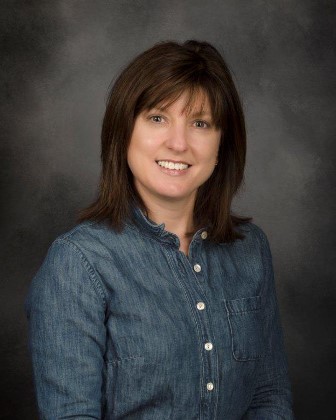 Do you have a favorite/funny moment from teaching?  My students were participating in a simulation on the Vietnam War draft. They were scattered across the classroom at different stations and the discussion pertaining to dodging the draft was getting serious. All of a sudden, I heard a crash accompanied by loud gasps. I looked over to see a desk sprawled out, with all four legs flat to the ground—with one of my students sitting in the middle of the pile. He looked at me and said, "Well, I guess I got in the battle after all." He did not have a scratch on him, but I cannot say the same for the desk.
State one fun historical fact about the town you live in or grew up in.I live in a suburb of Huntsville, Alabama, which boasts the NASA Marshall Space Flight Center and which was home to Wernher Von Braun, the father of rocketry for our nation's space program. The Saturn V rocket that Von Braun designed is prominently placed at the US Space and Rocket Center in Huntsville and is one of the city's tallest structures.
What was the last great history book you read?Harry Truman's Excellent Adventure: The True Story of a Great American Road Trip by Matthew Algeo
What is your favorite historical site or museum?I have to call a tie between Pearl Harbor/USS Missouri and the Normandy American Cemetery. 
If you could travel back in time and meet any historical figure who would it be and why?I would want to travel back in time and meet World War II correspondent Ernie Pyle. Pyle's pieces, written from the front lines, capture every emotion a person could possibly have felt in wartime. He was great at making connections with his subjects and his readers. To be able to discuss his approach to writing about one of the most epic events in history, would be incredible. Plus, I could get him to sign the outside packaging of my Ernie Pyle GI Joe doll.
What is your favorite historical film or series?Saving Private Ryan
Do your students have a favorite historical topic or era?My Great Wars students love World War II, especially the unit on the Holocaust. My Cold War students love our study of the Vietnam War.
What advice would you give to young people, in high school or college, who may be considering a career in education but are unsure?Teachers cannot look at their careers from day to day; they must look at their careers from a future standpoint. The days when those students return accomplished and successful and tell you that you made a difference in their lives is priceless.