Introducing Jane Williams, the 2018 Oklahoma History Teacher of the Year
Posted by Gilder Lehrman Staff on Monday, 04/15/2019
Jane Williams
2018 Oklahoma History Teacher of the Year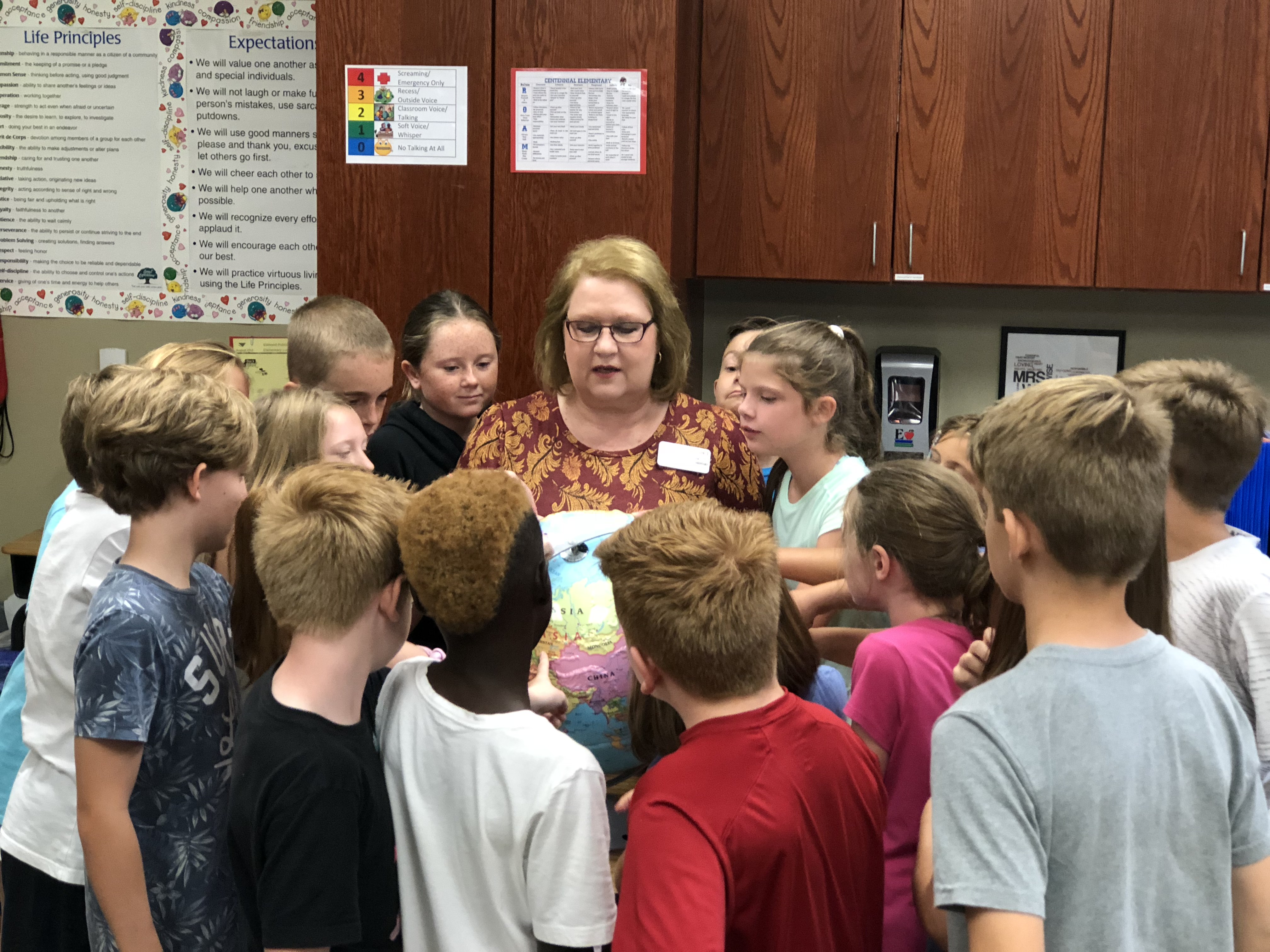 Since 2004, 749 exemplary American history teachers from elementary, middle, and high schools in all fifty states, Department of Defense schools, Washington DC, and US territories have been named State History Teacher of the Year. The National History Teacher of the Year is named in the fall. The 2018 State History Teachers of the Year were asked informal questions by the Gilder Lehrman Institute.
Do you have a favorite/funny moment from teaching?
A favorite moment from teaching would be any time a student connects to a lesson in a real way. Generally, history can be seen as boring or a subject they don't know that much about by 5th grade. I try to explain concepts using real life examples students can understand.
Tell us one fun historical fact about the town you live in or grew up in.
I grew up in Cushing, Oklahoma. My great-grandpa staked the land we lived on in the land run. I have a copy of the Homestead Paper signed by William McKinley in 1901.
What was the last great history book you read?
The Notorious Benedict Arnold: A True Story of Adventure, Heroism & Treachery by Steve Sheinkin.
What is your favorite historical site or museum?
The best historical site I've visited, to date, is Colonial Williamsburg.
If you could travel back in time and meet any historical figure, who would it be and why?
George Washington. Since he is known as the Father of Our Country, I would like to ask him questions about his early days leading our nation.
What is your favorite historical film or series?
I have two. I have always loved The Patriot with Mel Gibson, but a new series I love is on Netflix, called Turn, about the spies in the Revolutionary War.
Do your students have a favorite historical topic or era?
Every year, my students really enjoy studying Jamestown, Virginia, and also the thirteent colonies.
What advice would you give to young people, in high school or college, who may be considering a career in education but are unsure?
I would ask them if they feel that teaching is their calling and if they are passionate about it. If so, I would encourage them to learn as much as possible about the subjects they will teach and the age group they will be teaching and find ways to engage students in learning.