Introducing Jeremy Risty, the 2018 South Dakota History Teacher of the Year
Posted by Gilder Lehrman Staff on Thursday, 04/25/2019
Jeremy Risty
South Dakota History Teacher of the Year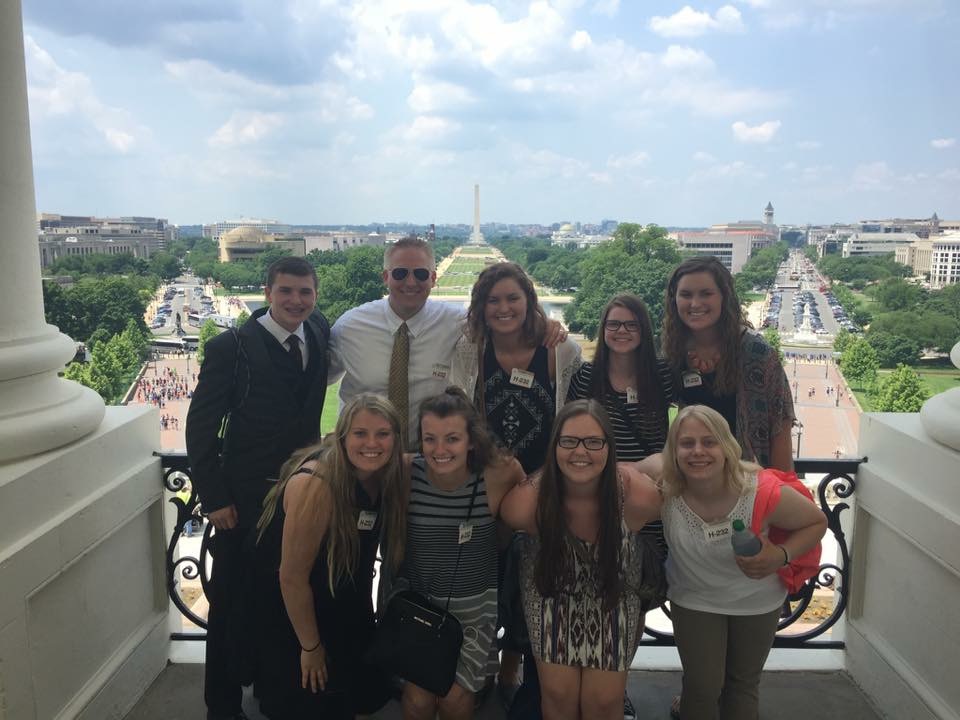 Since 2004, 749 exemplary American history teachers from elementary, middle, and high schools in all fifty states, Department of Defense schools, Washington DC, and US territories have been named State History Teacher of the Year. The National History Teacher of the Year is named in the fall. The 2018 State History Teachers of the Year were asked informal questions by the Gilder Lehrman Institute.
Do you have a favorite/funny moment from teaching?
My favorite moment was when one of my student's fathers, a World War II veteran, offered to be a guest speaker in class. His personal anecdotes about his experiences had the students enthralled and brought more than one tear to an eye. The look of pride and awe my student had toward her father (and the clear connection other students made with him) was priceless.
Tell us one fun historical fact about the town you live in or grew up in.
Our town's location is really the reason it's a town at all. Our proximity to Sioux Falls (seven miles), the established states of Minnesota and Iowa (eight miles each), and the presence of water (Big Sioux River and Splitrock Creek) were the main attractions for the first Scandinavian and German settlers in the area in the 1860s.
What was the last great history book you read?
1776 by David McCullough.
What is your favorite historical site or museum?
The World War I Museum at Liberty Memorial in Kansas City is amazing! Perfect blend of artifacts, technology, and information.
If you could travel back in time and meet any historical figure, who would it be and why?
I would LOVE to meet George Washington. Not only do I admire him as a president, but I would love to "pick his brain" about the situations and conundrums our country presently faces.
What is your favorite historical film or series?
Band of Brothers from HBO.
Do your students have a favorite historical topic or era?
World War II and the Civil Rights Movement. I think students are in awe at the epic scale of World War II and marvel at its ongoing relevance and importance. Similarly, I think many students also comprehend the relation of the Civil Rights Movement to the current American societal issues.
What advice would you give to young people, in high school or college, who may be considering a career in education but are unsure?
I would stress the importance of possessing outstanding historical knowledge. Many students are curious about history and its relevance to today. Thus, they will have questions. It's okay to say, "I don't know," but when that's always your answer, you lose credibility. Read. Learn. Always be a sponge.