Introducing John Zingale, the 2019 Washington History Teacher of the Year and National Finalist
Posted by Gilder Lehrman Staff on Thursday, 10/03/2019
John Zingale
2019 Washington Teacher of the Year and Finalist for National History Teacher of the Year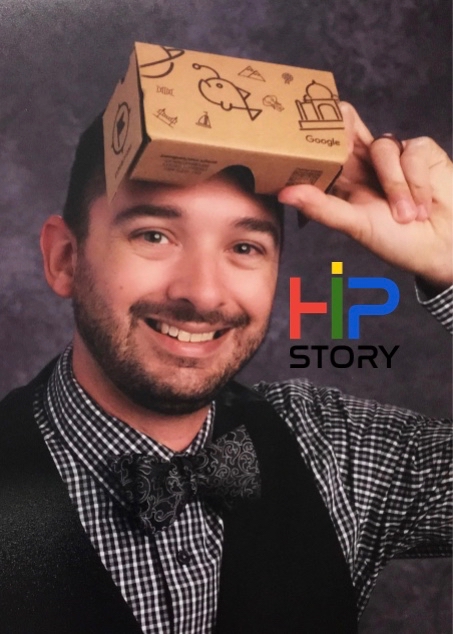 Since 2004, 802 exemplary American history teachers from elementary, middle, and high schools in all fifty states, Department of Defense schools, Washington DC, and US territories have been named State History Teacher of the Year. The National History Teacher of the Year is named in the fall. The ten 2019 Finalists for National History Teacher of the Year were asked informal questions by the Gilder Lehrman Institute.
Do you have a favorite/funny moment from teaching?
I have several favorite moments from teaching. At our school we have built an official partnership with the Fort Vancouver National Historic Site and the National Park Service. We have had a couple of projects where our 7th and 8th graders have made a virtual reality tour and experienced a virtual museum for the fort. Both products have been seen across the globe and are being used by people to learn more about our city's early history and culture. I also lead field trips to Mount St. Helens to visit the land where the 1980 eruption took place. For many students, it is their first time to the mountains and volcano and the memories and smiles created are priceless. We also take part in National History Day and get 300–400 people to our Night at the Museum event where students get to showcase their work. This year we even won the state competition with a high school exhibit and got to go to Washington DC and the University of Maryland for the national competition. I also run a field trip to Washington DC every two years over spring break and take about 40–50+ students to experience the DC and Philadelphia. There are so many memories from those trips that I will never forget.
Tell us one fun historical fact about the town you live in or grew up in.
I grew up in Batavia, Illinois, which is home to Fermilab, where the top and bottom quarks were discovered. I currently live in Vancouver, Washington. It used to be the largest population center on the West Coast. With its many diverse peoples and languages, people referred to it as the "New York of the Pacific."
What was the last great history book you read?
I am currently reading First Families of Vancouver's African American Community from World War Two to the Twenty-First Century by Jane Elder Wulff. We will be using this book as a resource for this year's National History Day project, "Breaking Barriers."
What are your favorite historical sites or museums?
Fort Vancouver National Historic Site, Art Institute of Chicago, National Museum of African American History and Culture, Independence Hall, National Archives, and Newseum
If you could travel back in time and meet any historical figure, who would it be and why?
It would be fascinating to meet the Roosevelts. I think that Teddy, Eleanor, and Franklin are some of the most influential people in our country's history. It would also be amazing to meet Abraham Lincoln, Frederick Douglass, Dr. Martin Luther King Jr., Susan B. Anthony, and Elizabeth Cady Stanton.
What is your favorite historical film or series?
The Roosevelts: An Intimate History by Ken Burns is fascinating and I watch it all the time, especially as I get my classroom ready at the beginning of every school year.
Do your students have a favorite project from your class?
National History Day and Fort Vancouver are their two favorite projects. With National History Day they love the research, writing, designing, building, and creativity in building their museum exhibits. During FVvr (Fort Vancouver Virtual Reality) they love the technology, archaeological thinking, and public benefit of the project.
What advice would you give to young people, in high school or college, who may be considering a career in education but are unsure?
I hope that more people who are thinking about teaching make the move into it. We are in need of new teachers who are passionate about teaching our next generations of citizens and leaders. There might be people who are on the fence as teaching has not been viewed as rewarding; I find it to be the exact opposite. There is nothing more rewarding than watching our children grow as learners and as people. That's not to say that there aren't tough days, but I am fueled by the little things: when a struggling student has the "Ah-ha" moment, or when they get up and present to an audience and they knock it out of the park, or when they come back to visit and thank you for teaching them, or they leave little thank you notes on your desk. Teaching has allowed me to know that I have helped to shape and change the world for the better.
---
Click here to nominate a teacher for the 2020 state and national awards.