Introducing Mark Foley, the 2018 Illinois History Teacher of the Year
Posted by Gilder Lehrman Staff on Monday, 12/03/2018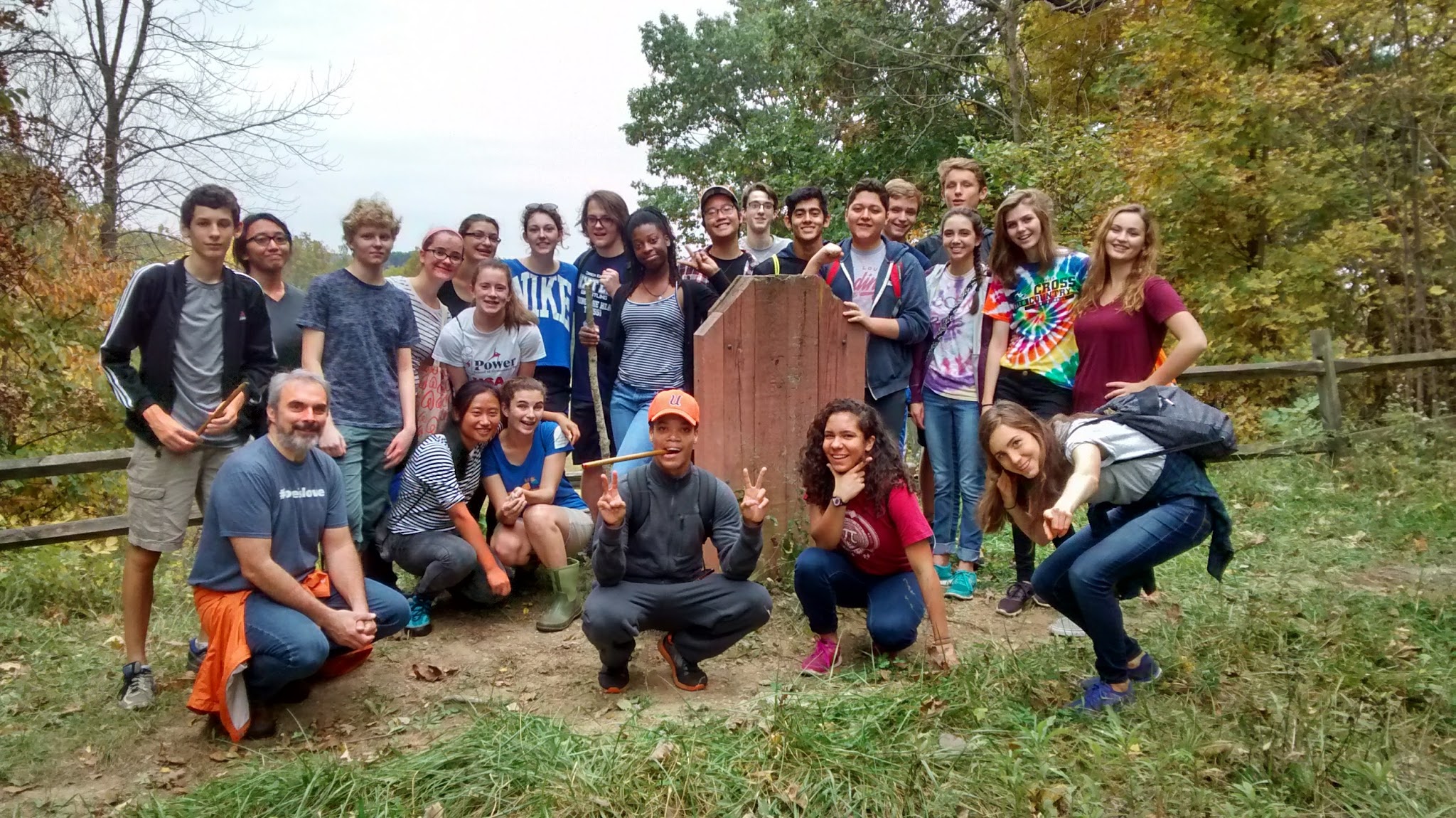 Mark Foley
Illinois History Teacher of the Year
Since 2004, 749 exemplary American history teachers from elementary, middle, and high schools in all fifty states, Department of Defense schools, Washington DC, and US territories have been named State History Teacher of the Year. The National History Teacher of the Year is named in the fall. The 2018 State History Teachers of the Year were asked informal questions by the Gilder Lehrman Institute.
Do you have a favorite/funny moment from teaching?
Every year our school takes a group of students to rural Mississippi to work on Habitat for Humanity homes. This is the best week of the year for me as a teacher. But the best part of that week is almost always the last night we have together, when students and teachers share the ways the trip was meaningful to them. We laugh together, and we cry together, and we can see the love that all the humans have for each other in the room.
Tell us one fun historical fact about the town you live in or grew up in.
I live in Champaign/Urbana, Illinois, which is the site of the first Farm Aid concert in 1985. This concert was one of the first events to highlight the plight of the small, non-corporate American farmer in post-1981 America. It also brought together an incredible lineup of musicians and bands, and was an important inspiration for the music festival model that has come to dominate the summer touring season in the United States.
What is the last great history book you read?
Necessary Trouble by Sarah Jaffe.
What is your favorite historical site or museum?
The "River Site" where Emmett Till's body was pulled from the Tallahatchie River in 1955. There are few places that are more sobering, or able to conjure as much emotion as this site. The Till case continues to haunt America, and being in the space where that history happened really helps students understand the long struggle for racial justice in America.
If you could travel back in time and meet any historical figure, who would it be and why?
Eugene V. Debs, who articulated a vision of economic freedom that has influenced generations of Americans. His passion, steadfastness in the face of adversity, and willingness to give his freedom for his cause is incredibly inspirational.
What is your favorite historical film or series?
Iron Jawed Angels.
Do your students have a favorite historical topic or era?
I teach a class that focuses on the film and music of the United States in historical context. In this class, students respond very positively to our analysis of the 1970s and 1980s and the importance of the Punk Rock movement to US history.
What advice would you give to young people, in high school or college, who may be considering a career in education but are unsure?
I am sure a hedge fund manager gets a thrill from making a billion dollars a year, but I don't think that thrill compares with the feeling of knowing you taught someone to read. Or counseling a student as they open up about their struggles with being alive. Or seeing a kid make a connection from history to our modern life.
---
Click here to nominate a teacher for the 2019 state and national awards.