Introducing Mary Anne Christy, the 2018 Washington Teacher of the Year
Posted by Gilder Lehrman Staff on Tuesday, 05/14/2019
Mary Anne Christy
Washington History Teacher of the Year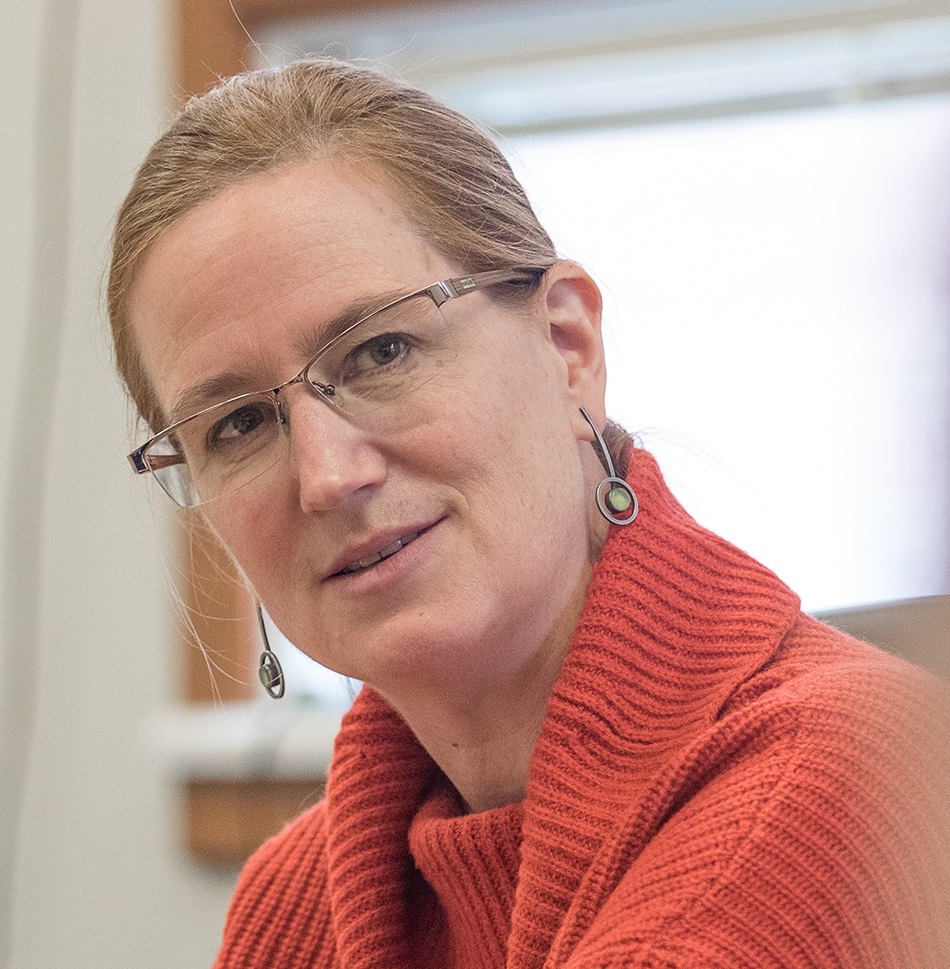 Since 2004, 749 exemplary American history teachers from elementary, middle, and high schools in all fifty states, Department of Defense schools, Washington DC, and US territories have been named State History Teacher of the Year. The National History Teacher of the Year is named in the fall. The 2018 State History Teachers of the Year were asked informal questions by the Gilder Lehrman Institute.
Do you have a favorite moment from teaching?
It was the year I finally arranged my curriculum so that my class "made it" up to 9-11. I used found video footage (from "102 Minutes That Changed America") to show students what it was like to witness the events of that day—a dramatic primary source. That footage caused a real earthquake of response in my classroom. Kids who were Muslim spoke in ways they hadn't all year. Kids who had heard their parents talk about it but never really "got it" shared, too. It was the most moving experience I've ever had with a group of people—outside of living through that time.
Tell us one fun historical fact about the town you live in or grew up in.
Because the streets of Seattle were so low (below sea level when the tide was high) in the early days of the city, people were actually glad (as glad as they could be, I suppose) when a massive fire burned much of the city in 1889. They built up the whole downtown area so that what used to be the front doors of stores were now in the basement. While it was under construction, people had to climb ladders to cross the streets.
What was the last great history book you read?
I'm just in the middle of The Silk Roads: A New History of the World by Peter Frankopan. This book blows my mind in every chapter, putting the Silk Roads at the center of the development of civilization rather than the Mediterranean.
What is your favorite historical site or museum?
Colonial Williamsburg is my favorite historical site, hands down. I love the way the re-enactors pull people in to have conversations and help visitors understand that the people who formed our history were real people with thoughts, dreams, uncomfortable clothes, and physical needs just like ours.
If you could travel back in time and meet any historical figure, who would it be and why?
Abigail Adams. She was a smart, resilient woman at a key moment in history. She would provide a window into real people's lives at that incredibly pivotal time and also, I suspect, have good insights about how a marginalized person might think about how to push for recognition.
What is your favorite historical film or series?
The BBC series The Six Wives of Henry VIII pulled me into history. I owe my passion for history to that series.
Do your students have a favorite historical topic or era?
The majority seem to fall in the 1950s and '60s. They like to investigate that pivotal time in activism and politics.
What advice would you give to young people, in high school or college, who may be considering a career in education but are unsure?
If you feel the passion for history that makes you want to know more, to dig deeper, to ask questions, that passion can carry you very far. I tell those students to follow their hearts because being a teacher is nourishing in a way that those other jobs seldom can be.