Introducing Megan Osborn, the 2018 Utah Teacher of the Year
Posted by Gilder Lehrman Staff on Friday, 05/10/2019
Megan Osborn
Utah History Teacher of the Year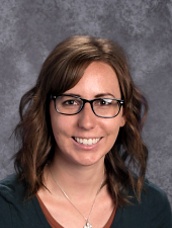 Since 2004, 749 exemplary American history teachers from elementary, middle, and high schools in all fifty states, Department of Defense schools, Washington DC, and US territories have been named State History Teacher of the Year. The National History Teacher of the Year is named in the fall. The 2018 State History Teachers of the Year were asked informal questions by the Gilder Lehrman Institute.
Do you have a favorite/funny moment from teaching?
I love any moment where I can see students "getting it." That moment when something clicks or they make a connection. It is so fun to see the pride in themselves as they gain confidence through learning.
Tell us one fun historical fact about the town you live in or grew up in.
I grew up in West Jordan, Utah. West Jordan is also the hometown of the professional boxer Gene Fullmer, who beat Sugar Ray Robinson for the World Middleweight Championship in 1957.
What was the last great history book you read?
I just finished Dead Wake by Erik Larson. Fabulous book about the Lusitania!
What is your favorite historical site or museum?
I love Mesa Verde National Park. The architecture left by the Ancestral Puebloan people is amazing, on top of the fact that they built it on the cliff sides. The mystery of the place is intriguing.
If you could travel back in time and meet any historical figure, who would it be and why?
I would like to meet Thomas Jefferson the most. On top of his influence in our country, I am also intrigued by his curiosity for life and his love of learning. I would love to watch him in a political debate, whether it be in a tavern or a more official venue.
What is your favorite historical film or series?
Miracle. This movie hits all the criteria on my list for a good movie. I love sports movies. I love underdog stories. I love America. This movie hits all of them. As I teach my students about this time period and the tension between the United States and the Soviet Union, I use this movie.
Do your students have a favorite historical topic or era?
I teach Utah state history, and my students love hearing about the exploration of the state. There are so many stories from different types of explorers, whether it be mountain man Jedediah Smith being mauled by a bear or John Wesley Powell losing an arm in the Civil War and then leading an expedition down the Colorado River.
What advice would you give to young people, in high school or college, who may be considering a career in education but are unsure?
Practice teaching. Take opportunities to be in classrooms, helping teachers or teaching lessons. It is not enough to just know your topic, but you must be able to teach your subject.