Join us for the Frederick Douglass Book Prize Virtual Ceremony on February 17
Posted by Gilder Lehrman Staff on Friday, 01/28/2022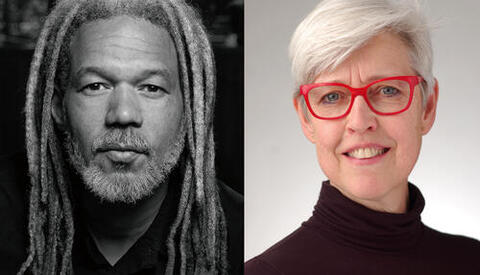 Please join us Thursday, February 17 for a special virtual event: The 23rd annual Frederick Douglass Book Prize.
One of the most coveted awards for the study of slavery and abolition, this $25,000 prize is sponsored jointly by the Gilder Lehrman Institute and the Gilder Lehrman Center for the Study of Slavery, Resistance, and Abolition at the MacMillan Center at Yale University.
We are thrilled to present two winners with this year's award:
Vincent Brown for Tacky's Revolt: The Story of an Atlantic Slave War
Marjoleine Kars for Blood on the River: A Chronicle of Mutiny and Freedom on the Wild Coast
We also are pleased to honor the third finalist for this year's prize, Jessica Marie Johnson for Wicked Flesh: Black Women, Intimacy, and Freedom in the Atlantic World.
Read more about the authors and their books here.
We invite teachers, students, and history lovers to join us for this event, which will feature remarks and a Q&A with both prizewinners as well as David Blight, Pulitzer Prize–winning author and director of the Gilder Lehrman Center at Yale University.
RSVP here.
Bringing cutting-edge scholarship to K–12 classrooms is central to the Institute's mission. With this in mind, teachers who have more than ten students attend this event will receive a free copy of each winning book.
We encourage teachers to offer this event as an extra-credit opportunity for their students, and use our History Resources for additional curriculum materials on slavery and abolition.