Lincoln's Favorite Dog, Fido
Posted by Stephanie Townrow on Friday, 10/23/2015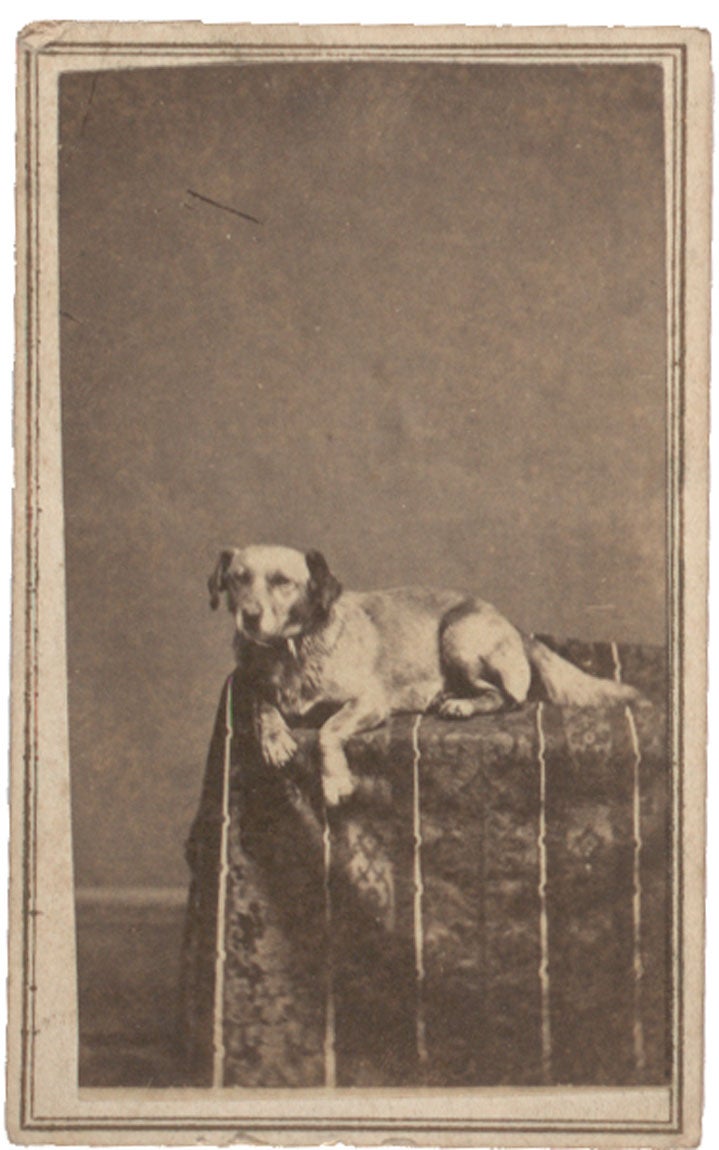 Ever wonder why the name "Fido" has become synonymous with dogs? It all goes back to a very special dog belonging to Abraham Lincoln.
Lincoln always had a fondness for animals, and it has been speculated that he relied on his pets to help get him through periodic bouts of depression. The name Fido came from the Latin word "fidelity" and suited Lincoln's favorite dog perfectly. A short-haired yellow dog of mixed breed, Fido was a mangy but lovable mutt who followed Lincoln everywhere. He lived with Abraham and Mary Todd Lincoln in Springfield, Illinois, and was a constant fixture in town—he was often spotted trailing Lincoln as he ran errands and attended to business in downtown Springfield.
Lincoln loved Fido and treated him as part of the family. This seems normal to our modern sensibilities, but it was much more unusual in the 19th century. Mary was constantly annoyed with her husband for allowing Fido to come into the house with muddy paws, humoring the dog when he pestered dinner guests, and even allowing Fido to sleep on their fine horsehair sofa.
When Lincoln was elected president in November of 1860, the Lincoln family decided that Fido could not move with them to Washington, DC. Despite their love of the dog, they felt that the White House was not the right place for a mutt with bad manners.
The public will not tolerate a dog, even the president's dog, if that animal soils the White House carpets, or damages the heritage furniture in that mansion. Those items are public property and are held in trust by the president and should not be despoiled by any animal. — Mary Todd Lincoln
Abraham Lincoln left Fido in the care of a local carpenter, John Eddy Roll, and his two boys, leaving strict instructions to care for the dog as their own. Lincoln even gave the Roll family Fido's favorite horsehair sofa to make him feel at home.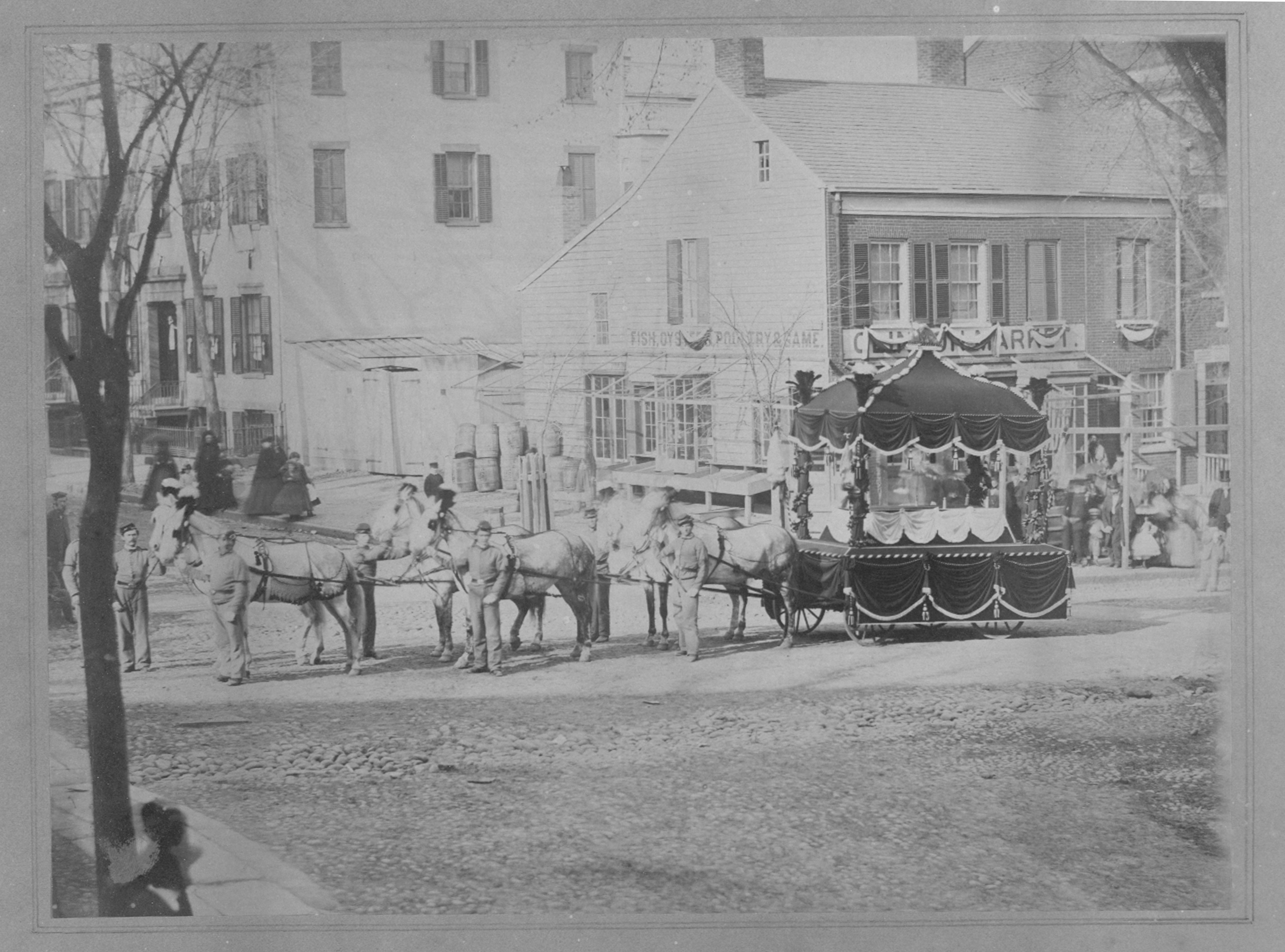 In 1865, Fido was there to witness Lincoln's funeral in Springfield. He attended the funeral procession accompanied by a Roll boy, and was instantly recognized by the crowd. John Roll recognized Fido's importance to history too, and promptly brought the mutt to F. W. Ingmire's photography studio. Soon after, portraits of Fido began being distrubuted to a public that was eager to memorialize President Lincoln. John Roll even turned a Fido photograph into a carte de visite and sold it at the World's Columbian Exposition in Chicago in 1893. The Gilder Lehrman Collection has one of these treasured cartes de visite, which you can explore in our digital collection.