In Memory of Sean Enos-Robertson
Posted by Gilder Lehrman Staff on Friday, 12/07/2018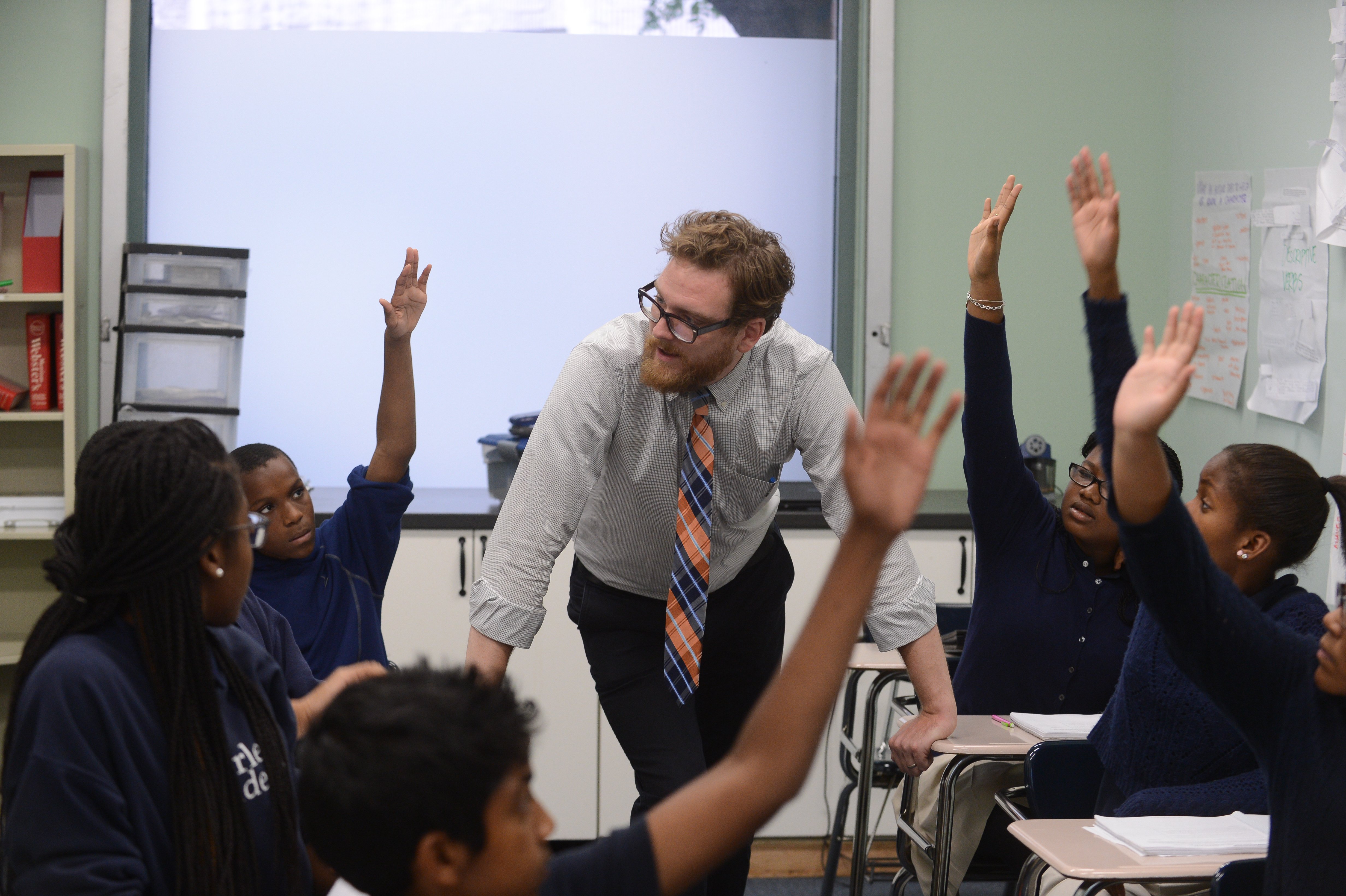 Sean Enos-Robertson, a devoted teacher at Harlem Academy in New York City with close connections to the Gilder Lehrman Institute, passed away on November 29, 2018.
Sean had been a Gilder Lehrman Master Teacher Fellow since 2014, following his participation in the "9/11 and American Memory" seminar with David Blight in 2013, the third seminar he attended as a participant. He worked as a coordinator on a variety of seminars, but the seminar on which he worked most often was "The American Revolution" with Andrew Robertson (no relation), professor of history at the Graduate Center, City University of New York.
As a Master Teacher Fellow, he led TLTH (Teaching Literacy through History) sessions and created pedagogy for online courses. He was chosen to serve as the director of the Hayden Saturday Academy run by the Institute in the Bronx.
All the while, Sean taught history at Harlem Academy, at which he was a highly respected teacher, and became, in 2016, the Gilder Lehrman New York State History Teacher of the Year. Eleven of his students served on the Gilder Lehrman Student Advisory Council over his years of affiliation with the Institute.
Director of Education Tim Bailey remembers: "The first time I met Sean he was in our office sharing a self-published history curriculum he had put together for his history classes because the needs of his students were not being met by the textbook. As I worked with Sean more closely over the next several years I was impressed with his intellectual gifts and passion for teaching. While observing his classroom at the Harlem Academy, I witnessed his commitment to academic rigor, his genuine care for his students, and their respect and admiration for their teacher. Sean was one of the most effective and passionate educators that I have ever known. I was looking forward to seeing his star continue to rise as he completed his PhD and moved forward in life. His legacy lives on in the lives he touched inside and outside of his classroom."
Sean received his master's degree in history in 2018 from the CUNY Graduate Center. He was working toward his PhD in history, with a focus on the American Civil Rights Movement.
The Gilder Lehrman Institute plans to name a scholarship in Sean's honor, which will be awarded to a participant in a Gilder Lehrman online course or teacher seminar who teaches at a Harlem school.
A full obituary can be found here.