National Prohibition Act Passed: On This Day, October 28
Posted by Mary Kate Kwasnik on Wednesday, 10/28/2015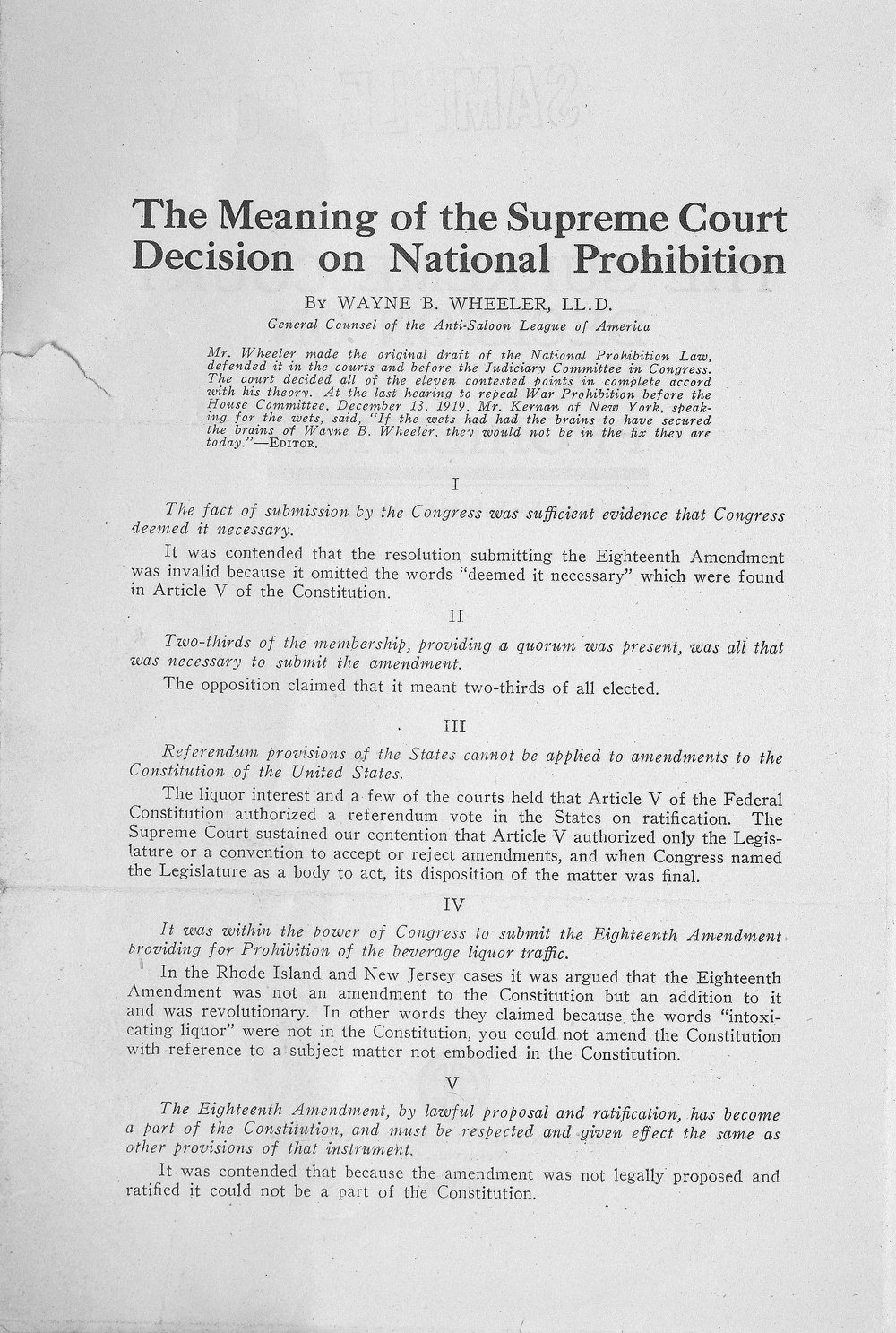 On October 28, 1919, the National Prohibition Act—also known as the Volstead Act—was passed by Congress, overriding President Woodrow Wilson's veto. On January 16, 1920, Americans would have to put down their drinks and shutter the saloons. Supplemental to the Eighteenth Amendment, the Volstead Act outlined methods of enforcing prohibition and decided which intoxicating liquors were prohibited and which were excluded from prohibition. Read the explanation of the Supreme Court decision upholding the Volstead Act written by Wayne B. Wheeler, the zealous force behind the Anti-Saloon League.
The Volstead Act's strict rules shocked many of the lawmakers who—assuming beer and wine would be safe from prohibition—had voted in favor of the amendment. The act defined "intoxicating liquor" as anything with an alcohol content of 0.5% or higher, yet made exceptions for medicinal and religious uses. As a result, millions of Americans flocked to the doctor for whiskey prescriptions.
Prohibition finally ended in December of 1933 when Congress passed the Twenty-First Amendment, repealing prohibition and all its related legislation. Want to learn more about the effects of prohibition on the American people? Check out the essay "Prohibition and Its Effects." For a fun take on the Volstead Act, look at the film clip below from the 1939 film The Roaring Twenties, starring James Cagney and Gladys George.