New York Ratifies Constitution: On This Day, July 26
Posted by Anna Khomina on Tuesday, 07/26/2016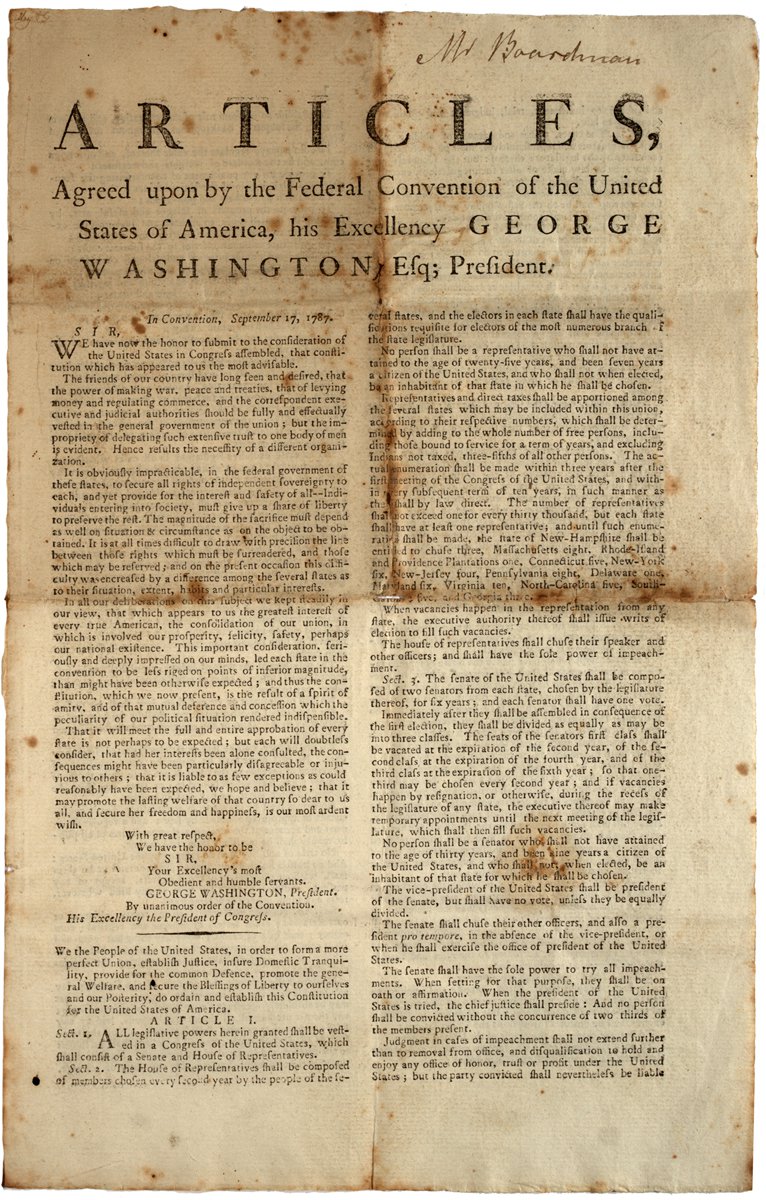 After the Constitutional Convention adopted the US Constitution in September 1787, the long and contentious road to its ratification began. Each state formed a special convention to vote on ratification. The pressure was on: at a minimum, nine states out of thirteen would have to ratify the document for it to be federally instituted. On July 26, after over a month of intense deliberation, New York became the eleventh state to ratify the Constitution. The final vote was precariously close: 30 voted in favor, and 27 against.
The debate forged a split between the Federalists, who supported ratification, and Anti-Federalists, who opposed it. Both sides could claim a victory: the Constitution was ratified, but with calls for certain protections—which would eventually form the first ten amendments, the Bill of Rights—as a condition of ratification. 
Discover more Gilder Lehrman resources on the creation of the US Constitution.