The Perfect Gift for Your Favorite History Lover: Self-Paced Courses
Posted by Gilder Lehrman Staff on Tuesday, 11/22/2022
Looking for the perfect gift to give your favorite history teacher, precocious student, or relative who loves learning about American history? 
Register for free with the Gilder Lehrman Institute and Self-Paced Courses gift certificates are ready and waiting for you!
What you should know:
Self-Paced Courses offer graduate-level online instruction in American history by eminent historians.
Courses are available to watch or listen to on your own time and at your own pace, with no deadlines or expiration dates.
Courses can also be used by educators to obtain professional development credit, with certificates available upon completion of the accompanying quizzes.
Courses can also be taken just for fun, with no quizzes required!
What do Self-Paced Courses include?
Video lectures by a leading historian
Digital labs and pedagogy sessions
Audio recordings of each lecture
Primary sources and in-depth readings
A series of short quizzes to review your knowledge
A certificate of completion for the course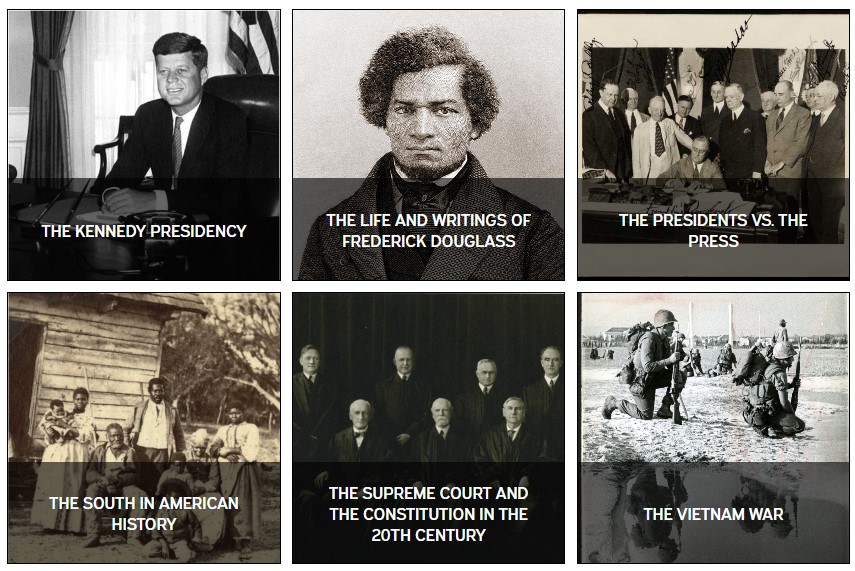 What eras are covered in Self-Paced Courses?
Colonization and Settlement, 1585–1763
The American Revolution
National Expansion and Reform, 1815–1860
The Civil War and Reconstruction, 1861–1877
The Rise of Industrial America, 1877–1900
The Progressive Era to the New Era, 1900–1929
The Great Depression and World War II, 1929–1945
1945 to the Present
In addition, we offer the following Special Topics in American History:
The American West
Black Women's History
Black Writers in American History
The History of American Protest
Historiography and Historical Methods
Teaching with Documents: Using Primary Sources in the Classroom
Browse more than 50 courses here.
Get your holiday gift certificate for as many Self-Paced Courses as you like here! Remember that registration is free and one-step.
Still have questions? Please email shop@gilderlehrman.org.