Photographs of the Japanese raid on Pearl Harbor
Posted by Sandra Trenholm on Wednesday, 07/02/2014
A good primary source will give you a sense of immediacy and awe that makes history come alive and leaves you with a deeper understanding of an event. It is one of the key elements we look for when adding materials to the Gilder Lehrman Collection. When we first learned of these photographs taken during the Japanese raid on Pearl Harbor and in its immediate aftermath, we knew they would be a good fit in our Collection, and when they arrived, the staff was struck by the power of the images.
We knew the statistics. Over 2,400 Americans were killed and an additional 1,178 were wounded in just two hours. Eight US battleships were destroyed or severely damaged and 350 airplanes were lost. But first-hand accounts and photographs such as these add a level of comprehension that mere statistics cannot convey. The images are astounding. The three photographs taken from a Japanese plane during the attack show rising smoke, oil slicks, and explosions in the water. The remainder, taken by US sources, illustrate the damage suffered in the attack and the recovery efforts in the months that followed. They capture one of the defining moments in 20th-century American history.
You can click on each image to enlarge it and then click again to zoom in for additional detail. For example, two airplanes are visible in the upper right quadrant of the image below.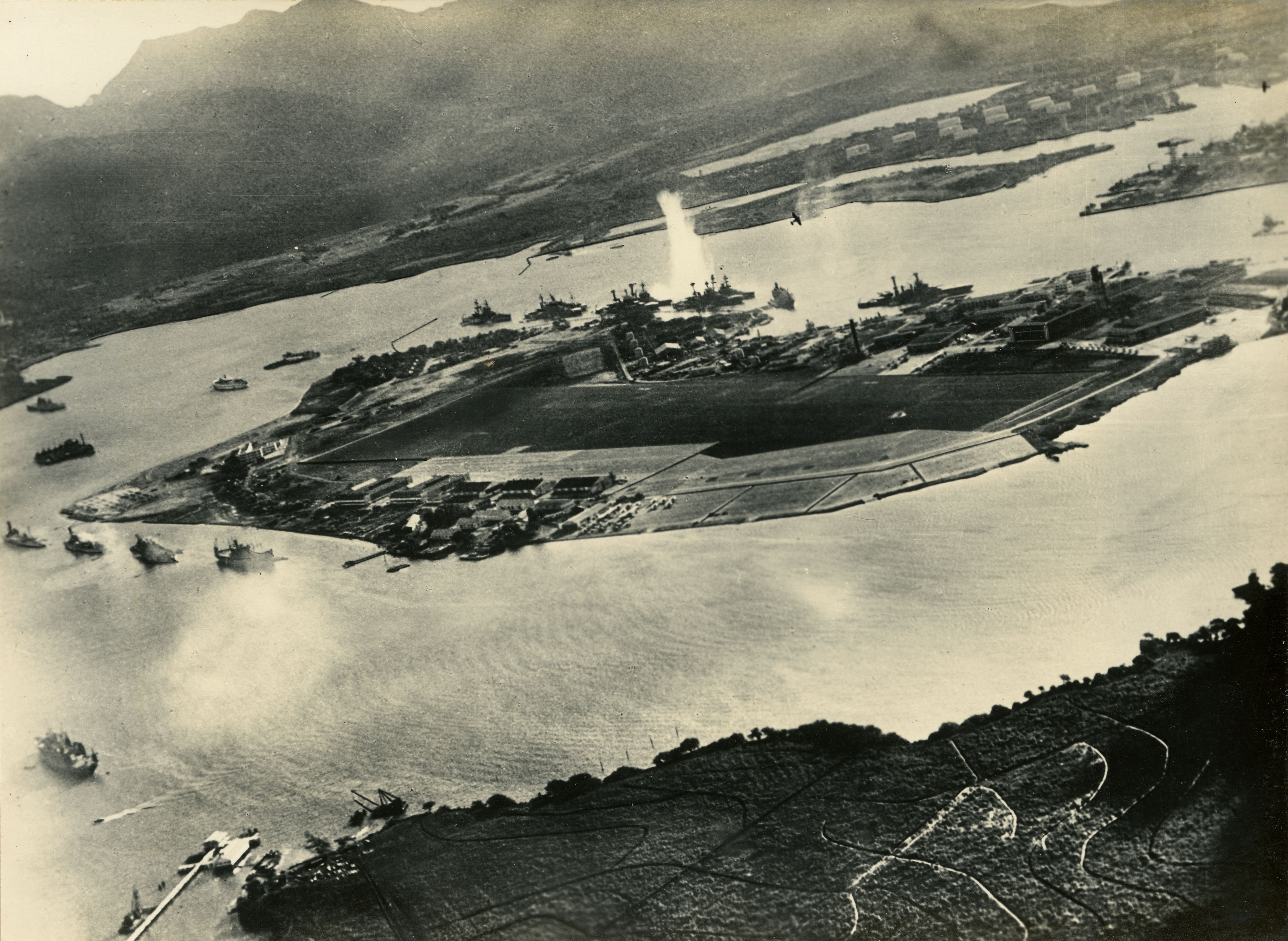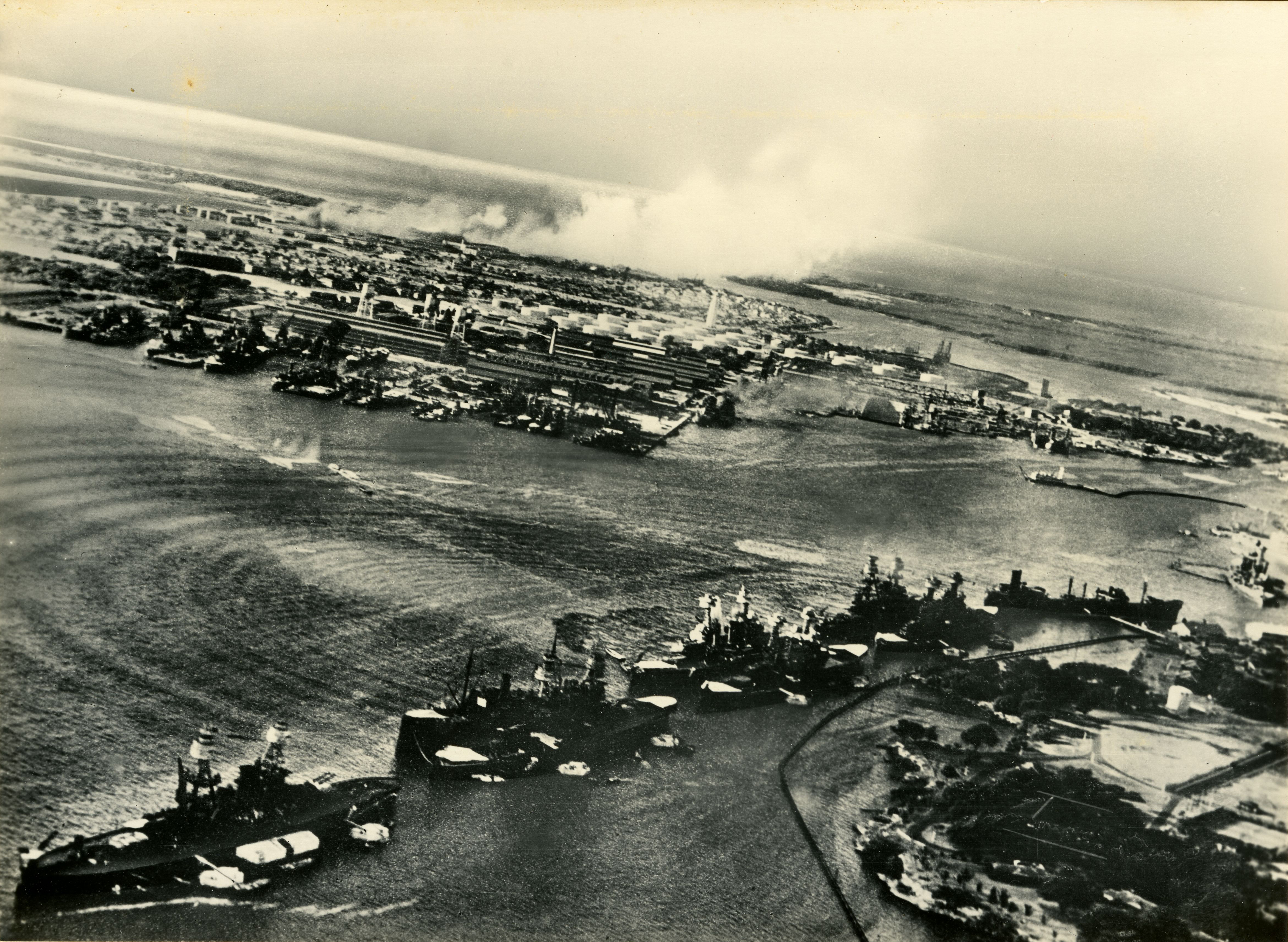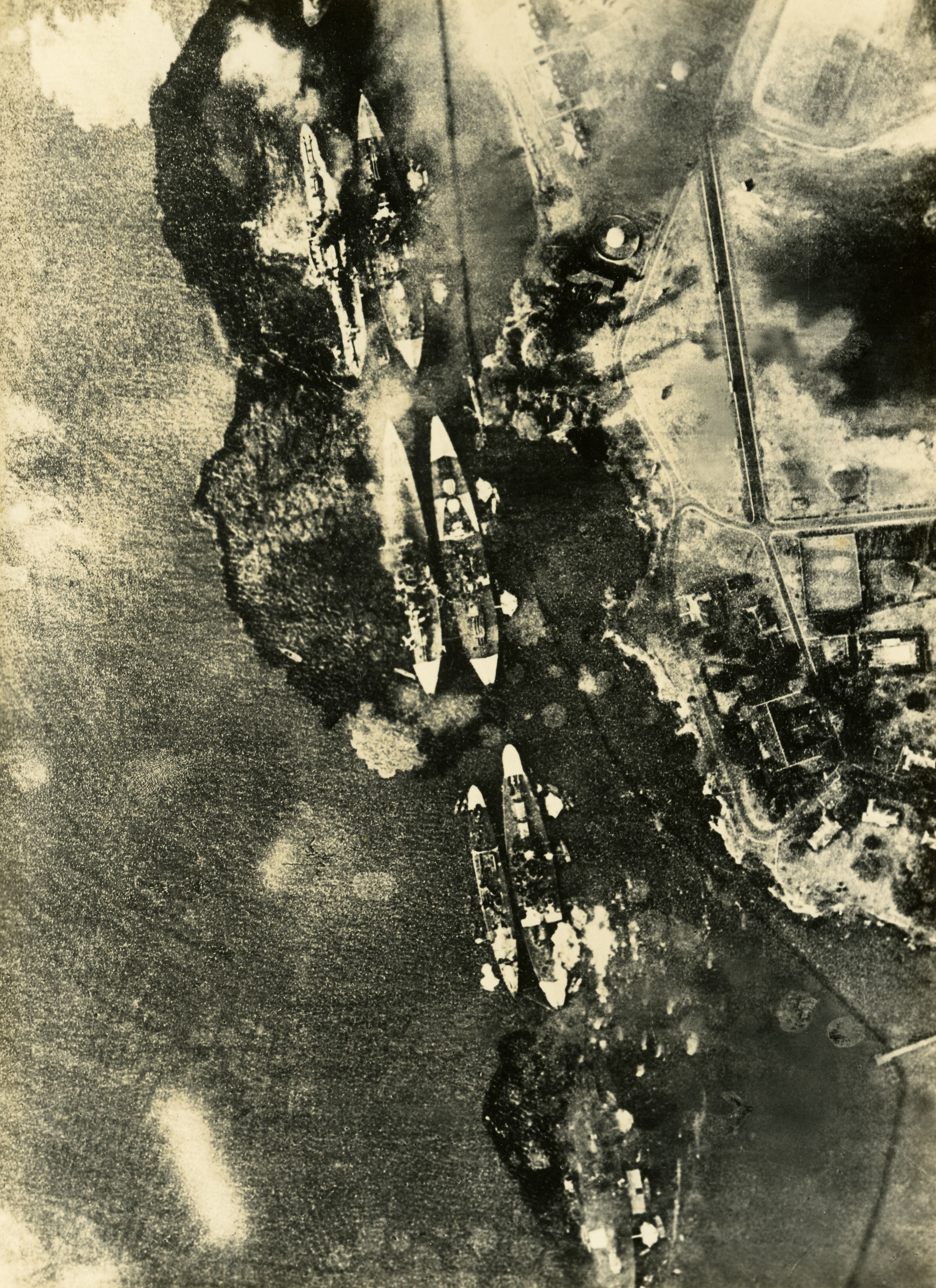 On a personal level, the images reminded me of my grandparents. My grandfather was a Navy pilot stationed at Pearl Harbor on December 7, 1941. His squadron, VP-24, was conducting a joint submarine exercise off the coast of Hawaii. When the attack began, VP-24 received new orders to find the Japanese fleet and began searching sector by sector. Ultimately, they did not find the fleet and returned home to a decimated base. The photographs featured below depict the scene those pilots returned to and illustrate the attempt to save the American ships.