Remembering "Princess Alice" Roosevelt
Posted by Mary Kate Kwasnik on Tuesday, 03/08/2016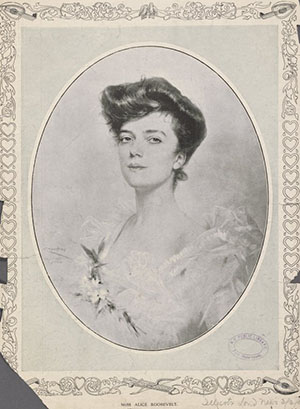 Many American presidents are remembered for the landmark laws, amendments, or executive acts they passed while in office. We remember President Lyndon B. Johnson signing the Civil Rights Act of 1964, or President Franklin D. Roosevelt asking Congress to declare war on Japan in 1941. First Ladies like Nancy Reagan and Ellen Wilson are also remembered for leading passionate crusades against drugs and inadequate housing. Probably less remembered, however, are the children of presidents.
When President Theodore Roosevelt took office in 1901, his eldest child Alice—often referred to by the press as "Princess Alice"—became an adored public figure for her "wild child" antics. She reportedly smoked cigarettes, snuck out of the White House late at night, and kept a pet snake. As an adult, Alice was a tireless supporter of her father and was loyal to his 1912 Bull Moose campaign although her husband, Congressman Nicholas Longworth, supported President Taft.
Alice was active in politics until late in her life and despite her membership in the Republican Party, Alice supported John F. Kennedy and, later, Lyndon B. Johnson for president. Alice socialized with, and was highly critical of, many Washington politicians—she reportedly told Senator Joseph McCarthy at a party, "No, Senator McCarthy, you are not going to call me Alice. The truckman, the trash man, and the policemen on the block may call me Alice, but you may not."
Although Alice never held a political office, she was often referred to as "The Other Washington Monument," and her opinion was valued by many. She died at the age of 96 on February 20, 1980. After her death, President Jimmy Carter issued a statement asserting "She had style, she had grace, and she had a sense of humor that kept generations of political newcomers to Washington wondering which was worse—to be skewered by her wit or to be ignored by her."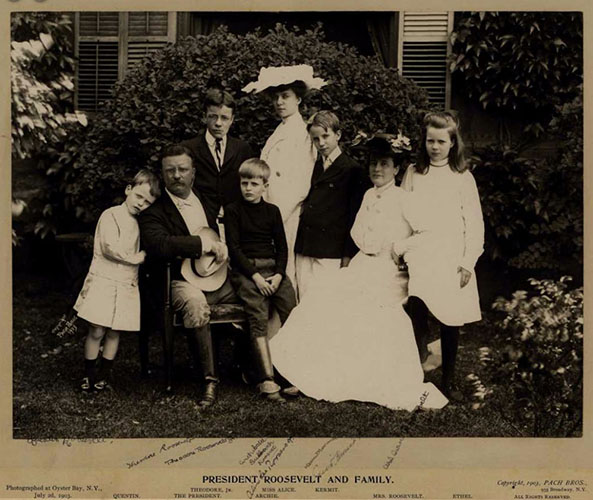 To learn more about powerful women in the White House, explore scholarly essays in History Now about Dolley Madison and Betty Ford, or check out some of the Gilder Lehrman Collection's Featured Primary Sources written by Martha Washington, Mary Todd Lincoln, and Eleanor Roosevelt.