Sherman's Christmas Present: On This Day, December 22
Posted by Stephanie Townrow on Tuesday, 12/22/2015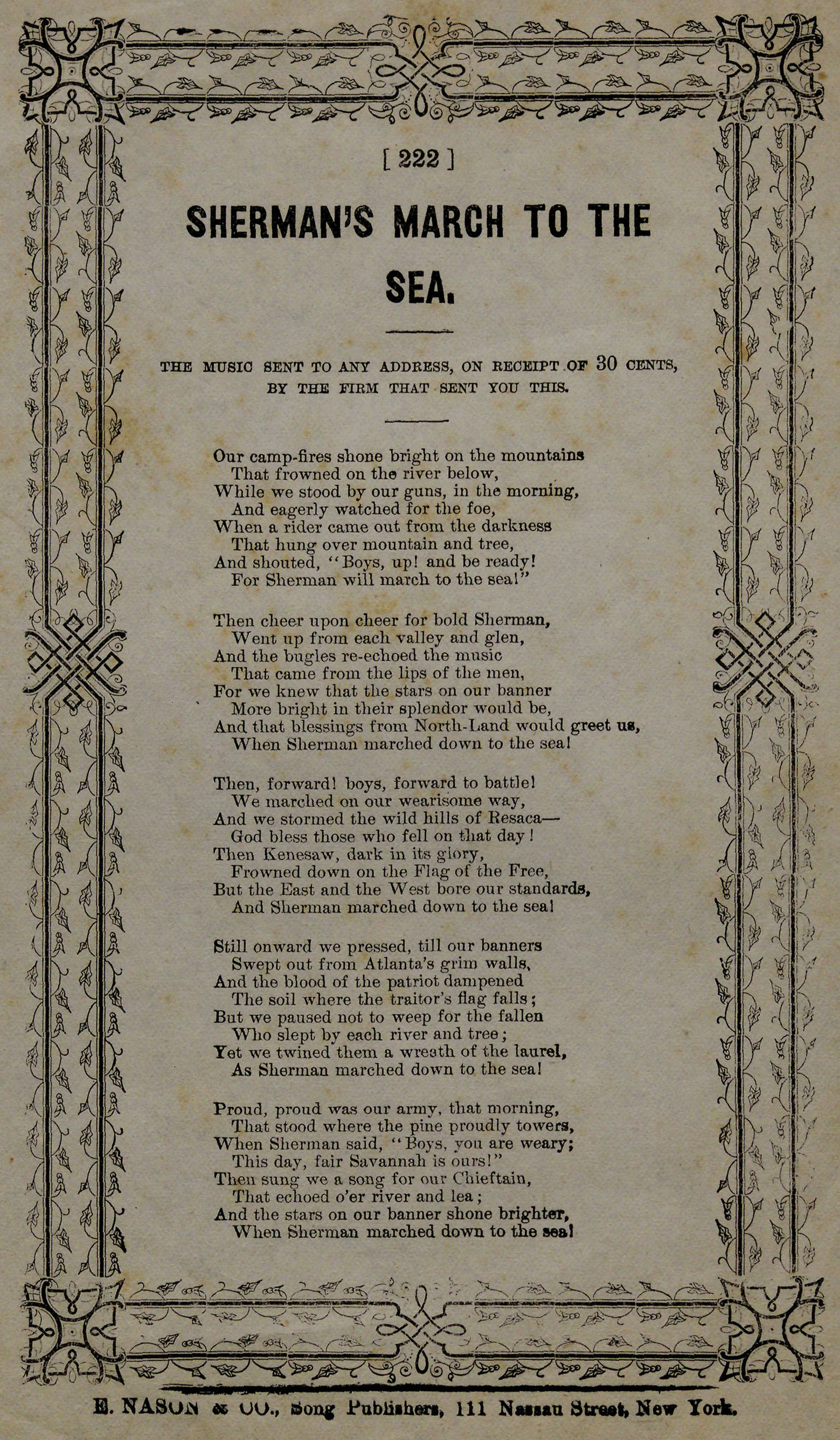 On December 22, 1864, Union General William T. Sherman sent a message to President Lincoln from Georgia, saying, "I beg to present you as a Christmas gift the city of Savannah, with one hundred and fifty heavy guns and plenty of ammunition, and also about twenty-five thousand bales of cotton."
From November 15 until December 21, Sherman had led his notoriously destructive "March to the Sea" from the captured city of Atlanta to Savannah. Supporters of the Union applauded Sherman's March, while Southerners were especially horrified by the actions of troops under his command.
Sherman's March deeply impacted Southern morale, reinforced Union supply lines, and gave the Union control of one of the last remaining Confederate seaports.