Study the Civil War through the Letters and Diaries of Soldiers and Nurses with Dartmouth Professor Robert Bonner
Posted by Gilder Lehrman Staff on Tuesday, 07/16/2019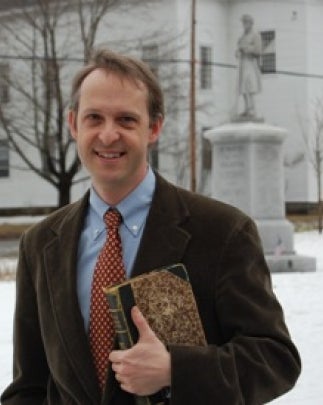 Professor Robert Bonner, Professor of History, Department Chair, and Kathe Tappe Vernon Professor in Biography at Dartmouth College, offers unique perspectives on the Civil War—the perspectives of men and women who participated in the conflict.
A fall 2019 course in the Pace–Gilder Lehrman MA in American History Program, "The Civil War Rank and File" pursues an extended consideration of the personal letters, diaries, and drawings produced by Civil War soldiers and nurses. Such material provides unparalleled access to the vivid experiences of enlistees in Confederate and US armies and in the associated medical corps. Gripping testimony from this "People's Contest," supplemented by scholarly accounts, will introduce students to the rigors of war, the burdens of separation from loved ones, and the jolting experience of combat.
Additionally, the course offers a range of perspectives on the most revolutionary period of American history, as chattel slavery was overthrown, racial hierarchies were recast, and Americans witnessed a fundamental shift in the role of government and the meaning of citizenship. In reflecting on historians' use of letters and diaries, the course raises broader questions about building life stories from self-authored evidence.
Register for the course and explore the entire online MA Program here.