Study the Lives of the Enslaved with Daina Ramey Berry, 2018 Frederick Douglass Book Prize Finalist
Posted by Gilder Lehrman Staff on Friday, 07/12/2019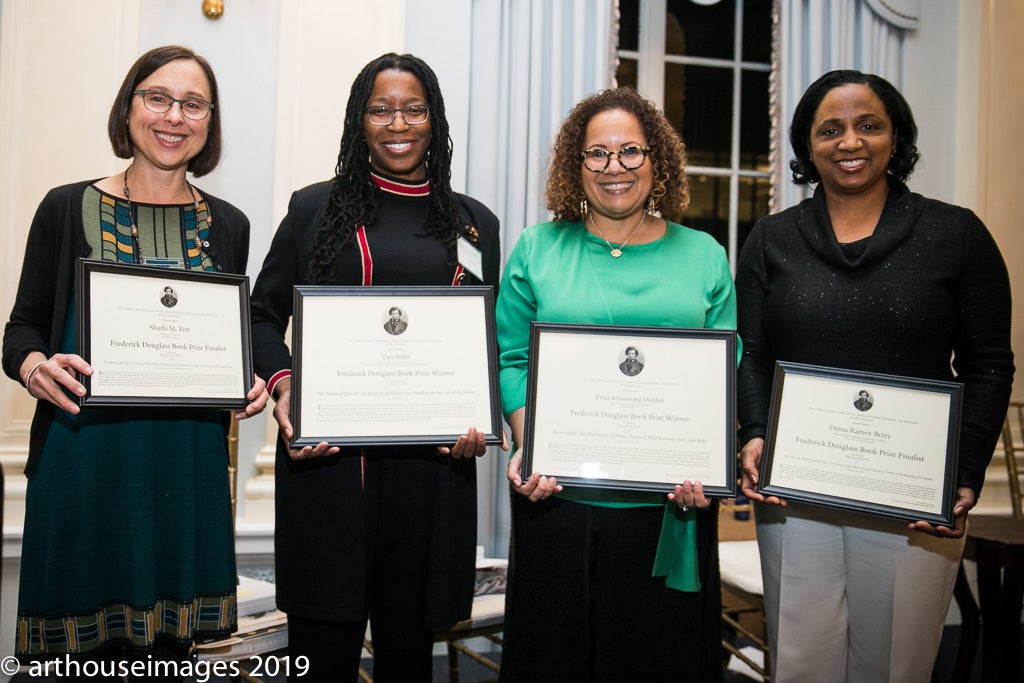 In 2018 Professor Daina Ramey Berry was one of four finalists for the Frederick Douglass Book Prize for The Price for Their Pound of Flesh: The Value of the Enslaved, from Womb to Grave, in the Building of a Nation (Beacon Press). She is the Associate Dean of Graduate Education Transformation and Oliver H. Radkey Regents Professor of History with appointments in African and African Diaspora Studies, American Studies, and Women's and Gender Studies at the University of Texas at Austin.
Professor Berry will lead an exciting online course new course with the Pace–Gilder Lehrman MA in American History Program in the fall of 2019. "The Lives of the Enslaved" examines the ways human beings coped with captivity. Participants will listen to the voices of enslaved people through audio files, diaries, letters, actions, and silences. Centering the people of slavery rather than viewing them as objects shifts the focus to their commentary on slavery. In addition to listening to enslaved people, students will have the opportunity to engage some of the most cutting-edge scholarship on the subject. Although the early literature objectified enslaved people and hardly paid attention to their experiences, work published since the Civil Rights Movement and into the twenty-first century offers rich accounts of enslaved life.
By approaching the institution of slavery in the United States from the enslaved perspective through firsthand accounts of their experiences, students will have the opportunity to engage a variety of sources including narratives, plantation records, podcasts, short films, and other media. Some of the specific themes addressed include gender, sexuality, region, labor, resistance, pleasure, love, family, and community among the enslaved.
Register for the course and explore the entire online MA Program here.