The Gilder Lehrman Institute is currently engaged in two national, library-based programs made possible with funding from the National Endowment for the Humanities.
World War I and America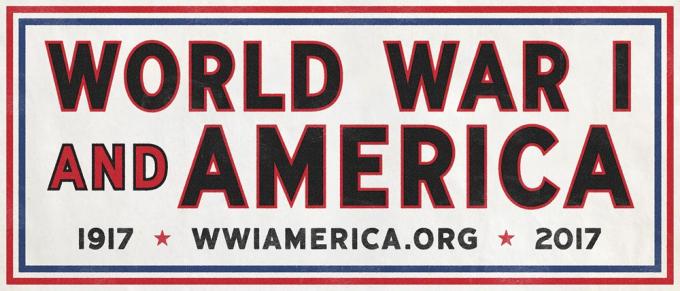 World War I and America marks the 100th anniversary of American entry into World War I. It is a two-year initiative that explores the continuing relevance of the war by reading, discussing, and sharing insights into the writings of Americans who experienced it firsthand.
PUBLIC PROGRAMS AROUND THE UNITED STATES
World War I and America supports programs across the nation, a traveling exhibition, a multimedia website, and the publication of an unprecedented anthology of writings by Americans who experienced World War I, presented by the Library of America in partnership with the Gilder Lehrman Institute of American History, the National World War I Museum and Memorial, and other organizations, with generous support from the National Endowment for the Humanities.
The project aims to bring members of the veteran community, in particular, together with the general public in libraries and museums around the country to explore the transformative impact of the First World War. Providing scholar-moderated opportunities for those who served in more recent conflicts in Korea, Vietnam, Iraq, and Afghanistan to bring their experiences to bear on historical events and texts, the project will illuminate for a wide audience the lasting legacies of World War I, and the similarities and differences between past and present.
For additional information and resources on World War I and America, including letters and speeches by Americans who lived through the war and videos by leading scholars, visit the project website: wwiamerica.org.
You can also find Gilder Lehrman Resources on World War I and America here.
Revisiting the Founding Era
In partnership with the American Library Association, we will soon be accepting applications from libraries across the country for an NEH-funded community conversations program that will encourage public discussion of the relevance of the Founding Era in the United States today.