The Making of America: Colonial Era to Reconstruction
Dates: July 11–17, 2021
Location: Virtual Seminar
Application Deadline: March 1, 2021
The Making of America: Colonial Era to Reconstruction is a virtual, weeklong 2021 summer institute that offers K–8 educators the opportunity to explore the people, ideas, and events that made America into a cultural, social, and political reality. This institute will be purposefully broad to address the needs of K–8 educators.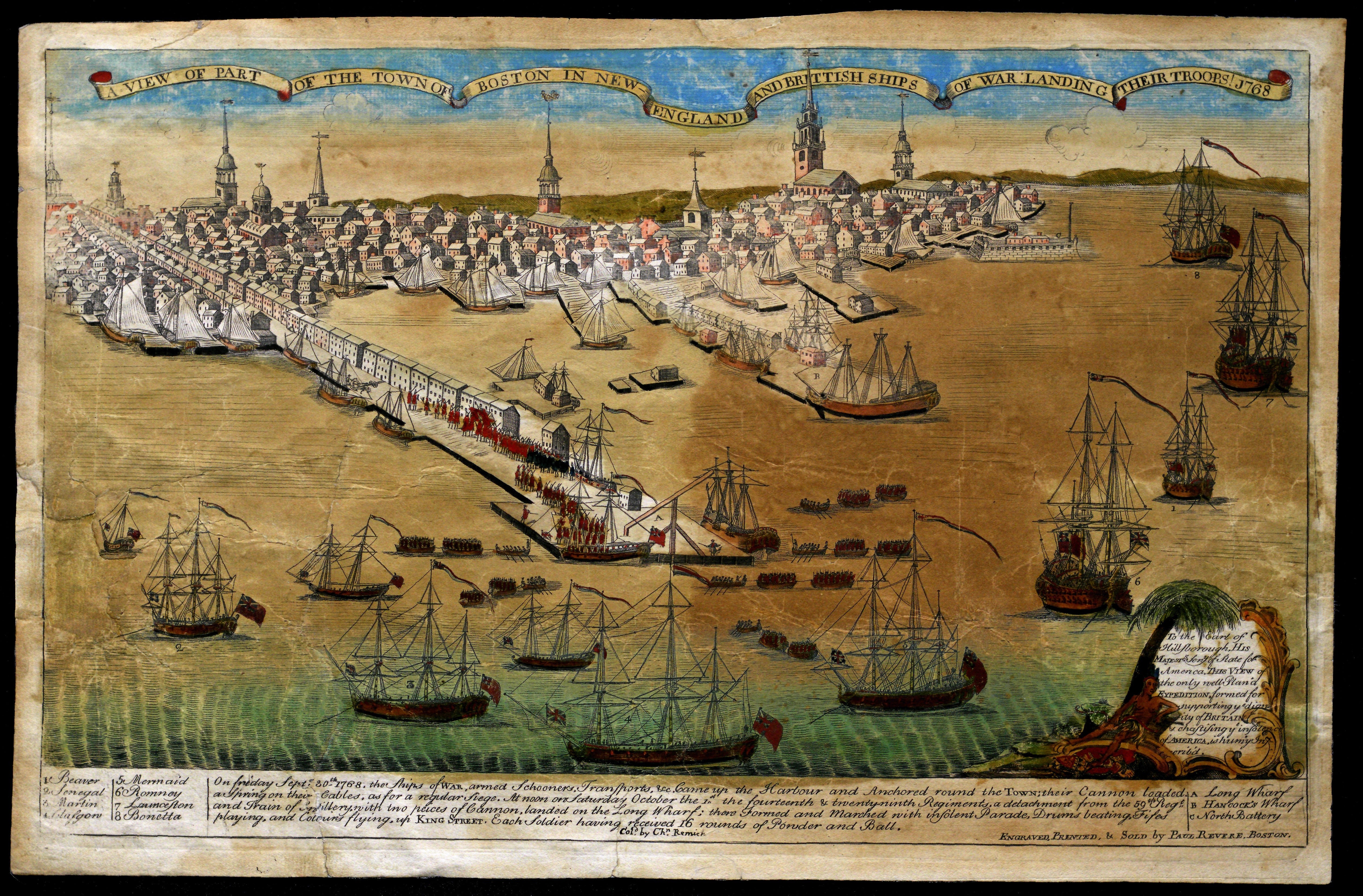 Teachers will learn about indigenous peoples and colonial societies, the American Revolution and the US Constitution, slavery and early US political and economic systems, and the causes and consequences of the Civil War and Reconstruction. The Making of America focuses on two interconnected themes: (1) efforts to forge a union in a country with extensive regional, cultural, ethnic, and racial diversity and (2) the meaning, experience, and contest for freedom waged by different groups, from American Indians to American colonists in the Revolutionary era, African Americans during the Civil War and Reconstruction, and women seeking suffrage in the nineteenth century.
Throughout the week, teachers will learn about this content through a variety of online learning activities. These will include opportunities to engage directly with scholars, virtual outings to historic sites and museums, conversations with museum professionals, and small group discussions with colleagues from around the country. These group activities will be paired with asynchronous activities that teachers can complete independently.
The activities in this institute will combine rich content with teaching strategies based on the Gilder Lehrman Institute's Teaching Literacy through History (TLTH) pedagogy that will help participants become more effective American history educators. TLTH is a hands-on, multi-modal approach that effectively integrates primary sources and nonfiction historical texts in the classroom and enhances student literacy.
Schedule
This virtual institute, designed especially for K-8 teachers, will explore the people, ideas, and events that shaped America from the colonial era through Reconstruction. Each day will focus on key primary sources and the latest interpretations of major historical events and periods, including the American Revolution, Jacksonian America, and the Civil War and Reconstruction. This "long" view of early American history will highlight changing (and contesting) definitions of America by a fascinating and diverse range of people. The seminar will use Washington, DC, as a laboratory, with special virtual outings to museums, monuments, and historic sites to supplement classroom lessons. In the process, seminar participants will analyze the past—and representations of the past—in ways that give meaning to the present. The goal throughout will be to provide teachers with a wealth of knowledge and resources to apply creatively in the elementary and middle school classroom.
The institute will consist of four to five daily hours of live, synchronous discussions, pedagogy sessions, and virtual field trips (with a break for lunch and office hours). Participants will be asked to complete asynchronous assignments and view lectures before and after daily live sessions.
On Sunday, July 11 live sessions are scheduled from 1:00 p.m. to 6:00 p.m. ET.
On all other days, live sessions begin at 11:00 a.m. ET and conclude between 4:00 and 4:15 p.m. ET unless otherwise noted. Weekdays include a lunch break with time for optional group lunch and scholar office hours.
Live sessions and discussions will take place remotely on Zoom. Links will be shared with participants.
Over the course of the week, each participant will prepare a Teaching Literacy through History (TLTH) lesson plan that incorporates primary sources, historical evidence, and the institute's pedagogical methods. Teachers will present their lessons on the final day of the institute. Time will be set aside to meet with Master Teacher Mary Huffman regarding lesson plan projects.
View the schedule here. Please note that this schedule is subject to change.
Project Team
Director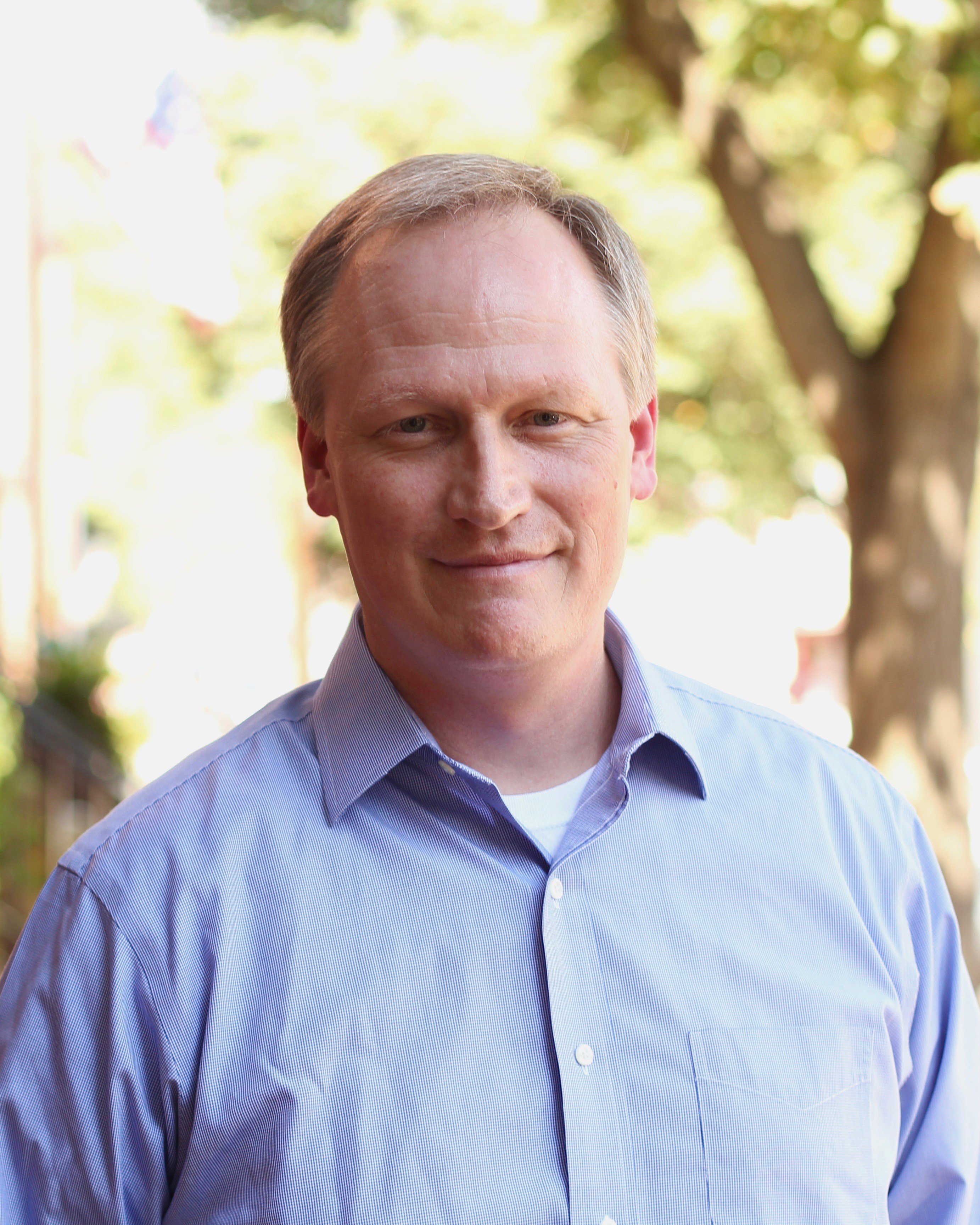 Denver Brunsman, an associate professor and associate (vice) chair in the History Department at the George Washington University writes on the politics and social history of the American Revolution, early American republic, and British Atlantic world. His courses include George Washington and His World, taught annually at Washington's Mount Vernon estate. His book The Evil Necessity: British Naval Impressment in the Eighteenth-Century Atlantic World (University of Virginia Press, 2013) received the Walker Cowen Memorial Prize for an outstanding work in eighteenth-century studies in the Americas and Atlantic world. His honors include the Oscar and Shoshana Trachtenberg Prize for Teaching Excellence and induction into the George Washington University Academy of Distinguished Teachers as well as research fellowships from the National Endowment for the Humanities at the Newberry Library, Chicago; the Eisenberg Institute for Historical Studies, University of Michigan; the McNeil Center for Early American Studies, University of Pennsylvania; and the Fred W. Smith National Library for the Study of George Washington at Mount Vernon. Professor Brunsman has led seminars at George Washington's Mount Vernon, teacher seminars for the Gilder Lehrman Institute of American History, and one-day teaching workshops across the country. He led the Gilder Lehrman Institute of American History's The Making of America seminar in 2018 and 2019.
Master Teacher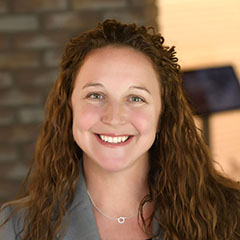 Mary Huffman, the 2015 National History Teacher of the Year and a Gilder Lehrman Institute master teacher, will lead sessions on the TLTH pedagogical framework. She is an elementary teacher in Mount Pleasant, SC, and has led pedagogy instruction for K–12 teachers. She served as Master Teacher for the Gilder Lehrman Institute of American History's The Making of America seminar in 2018 and 2019.
Expected guest instructors and speakers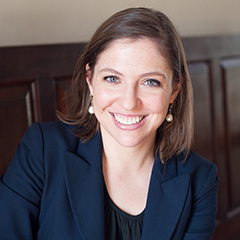 Lindsay Chervinsky, a scholar-in-residence at the Institute for Thomas Paine Studies and senior fellow at the International Center for Jefferson Studies, is an expert on the origins of the presidency and the politics of the American founding era.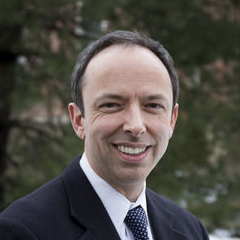 Brian Luskey, an associate professor and director of graduate studies in the History Department at West Virginia University, has published extensively on the history of labor and capitalism in the United States.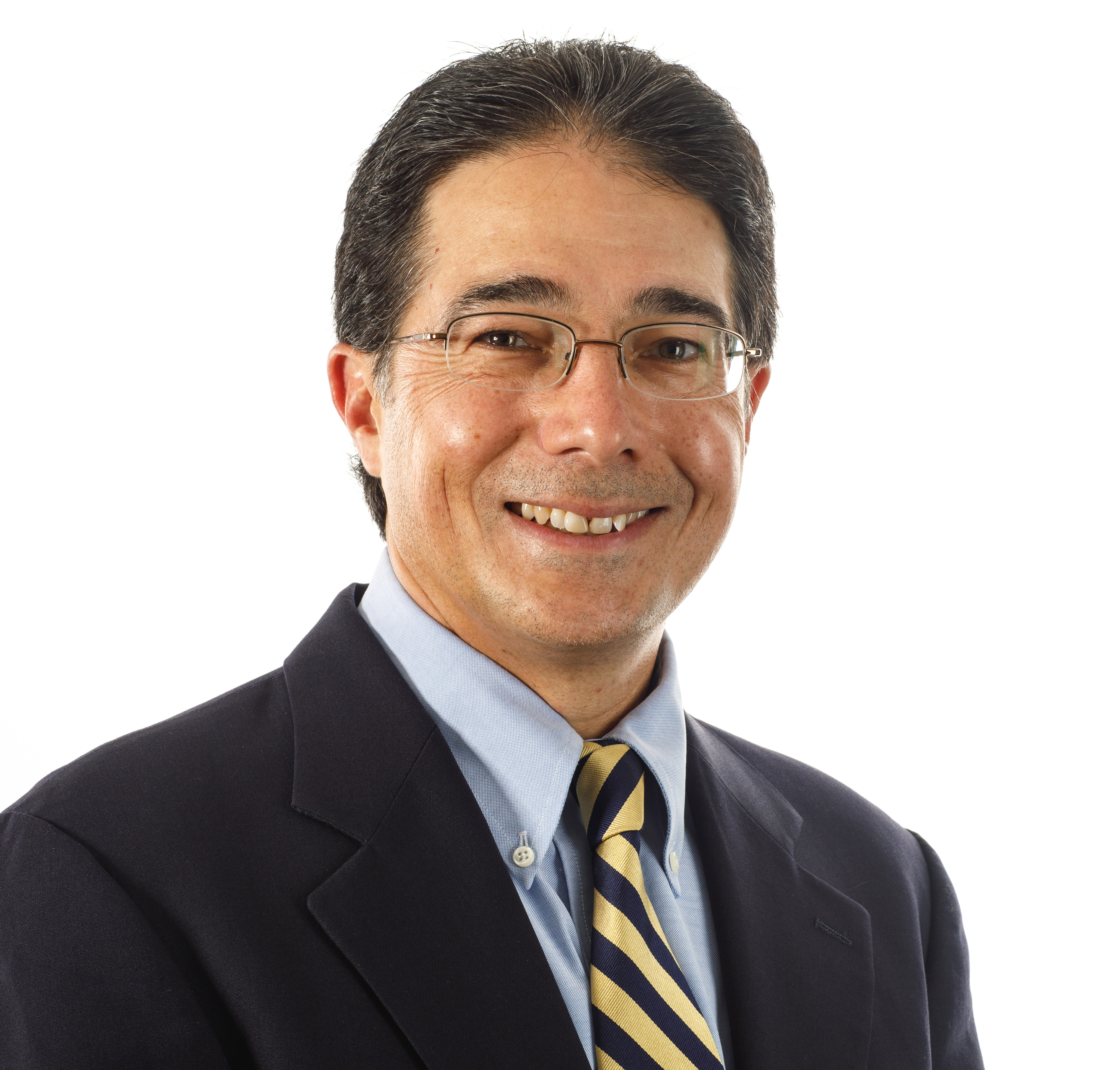 David Silverman, a professor of history at the George Washington University, specializes in Native American, colonial American, and American racial history.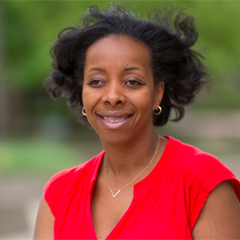 Kidada Williams, an associate professor of history at Wayne State University, is an internationally recognized expert on African Americans' lived experiences of racial violence.
Virtual Logistics
Live sessions will take place remotely on Zoom. Links will be shared with participants before the institute.
Participants can view lectures and participate in discussions on any device with a good internet connection, though accessing the institute on a desktop or laptop computer works best.
In order to participate in live sessions, which will take place on Zoom, you will need a webcam, or at least, your computer's microphone or a smartphone with the Zoom Android or iOS application installed. There will also be an audio-only option to call in to discussions using a phone.
This institute will be offered virtually only and will not include in-person components.
Academic Resources
Founded in 1994, the Gilder Lehrman Institute of American History is dedicated to K–12 history education while also serving the general public. At its core is the Gilder Lehrman Collection, one of the nation's great archives in American history. Participants will receive access to the Gilder Lehrman Institute's digital primary sources, essays by Gilder Lehrman Institute of American History scholars, digital resources, and access to the Gilder Lehrman Institute's History Essentials online course.
Required Readings
Books to be read in advance (primary documents to be shared digitally). A full list of readings will be shared with participants in May.
Richard Beeman, The Penguin Guide to the United States Constitution (New York: Penguin, 2010)
Paul S. Boyer, American History: A Very Short Introduction (New York: Oxford University Press, 2012)
Denver Brunsman and George Goethals, Leading Change: George Washington and Establishing the Presidency (George Washington's Mount Vernon, 2017)
The Gilder Lehrman Institute of American History, Teaching with Documents: Colonial America to Reconstruction (New York, 2018)
Colin Woodard, American Nations: A History of the Eleven Rival Regional Cultures of North America (New York: Penguin, 2011)
Applying
NEH Summer Seminars and Institutes allow K–12 educators an opportunity to enrich and revitalize their teaching through the study of humanities topics that bear upon K–12 education. Participants will receive a certificate upon completion of the program, but programs are not intended to duplicate graduate-level courses.
Each institute allows twenty-five to thirty-six participants to study a humanities topic with a team of experienced scholars. Project leaders and participants mutually explore connections between scholarship and teaching, and some time is provided for work on individual or collaborative projects.
A completed application must be submitted electronically by March 1, 2021.
Participant Requirements and Stipend
Participants in this program will receive a taxable stipend of $1,300 from the Gilder Lehrman Institute of American History. The stipend is intended to help cover expenses during the week. Stipends are determined based on the duration of the institute.
In order to participate in this institute, participants must attend all meetings and engage fully as professionals in the work of the project. During the project, participants may not undertake teaching assignments or professional activities unrelated to their participation in the project. Those who, for any reason, do not complete the full tenure of the project will receive a reduced stipend.
Participants will be required to complete an evaluation at the end of the institute.
Participant Eligibility Criteria
NEH Summer Seminars and Institutes are designed primarily for full- or part-time K–12 educators who teach in public, charter, independent, and religiously affiliated schools, or as home schooling parents. Programs may admit a limited number of educators who work outside the K–12 classroom and who can demonstrate that participation will advance project goals and enhance their professional work.
At least five institute spaces must be reserved for teachers who are new to the profession (those who have been teaching for five years or less).
Participants must be United States citizens, residents of US jurisdictions, or foreign nationals who have been residing in the United States or its territories for at least the three years immediately preceding the application deadline. US citizens teaching abroad at US chartered institutions are also eligible to participate. Foreign nationals teaching abroad are not eligible to participate.
Individuals may not apply to participate in a Summer Seminar or Institute whose director is a family member, who is affiliated with the same institution, who has served as an academic advisor to the applicant, or who has led a previous NEH summer program attended by the applicant.
Participants may not be delinquent in the repayment of federal debt (e.g., taxes, student loans, child support payments, and delinquent payroll taxes for household or other employees). Individuals may not apply to participate in a Summer Seminar or Institute if they have been debarred or suspended by any federal department or agency.
To be considered for selection, applicants must submit a complete application as indicated on the individual seminar or institute's website.
Per NEH requirements, an individual may apply to a maximum of two NEH Seminars, Institutes, or Landmarks, but may attend only one.
Participant Selection
A selection committee, comprised of the project director and two or more colleagues, will evaluate all complete applications to select a group of participants and to identify alternates.
Special consideration is given to the likelihood that an applicant will benefit professionally. It is important, therefore, to address each of the following factors in your application essay:
Quality and commitment as a teacher/educator;
intellectual interests as they relate to the work of the institute;
perspectives, skills, or experiences that would contribute to the program;
evidence that participation will have a long-term impact on your teaching;
special qualifications that pertain to the institute.
Primary consideration is given to applicants who have not previously attended an NEH Summer Seminar or Institute.
Application Deadline
Applications are due on March 1, 2021.
Notification Deadline
All applicants will be notified by email on Friday, March 26, 2021.
Registration Deadline
Successful applicants must accept or decline their offers by Friday, April 2, 2021. After that date any open spots will be filled from the waitlist.
Please note: Once you have accepted an offer to attend any NEH Summer Program (NEH Summer Seminar, Institute, or Landmark), you may not accept an additional offer or withdraw in order to accept a different offer.
Equal Opportunity Statement
Endowment programs do not discriminate on the basis of race, color, national origin, religion, sexual orientation, disability, or age. For further information, write to the Equal Opportunity Officer, National Endowment for the Humanities, 400 7th Street, SW, Washington, DC 20024.
TDD: 202-606-8282 (this is a special telephone device for the Deaf).
Contact Us
Please email any questions to seminars@gilderlehrman.org.
You may contact us at the Teacher Seminars extension at 646-366-9666 or the address below, but please note that you will receive the fastest response over email given the Gilder Lehrman Institute's remote work during the pandemic.
Attn: Making of America Institute
Gilder Lehrman Institute of American History
49 W. 45th Street, Second Floor
New York, NY 10036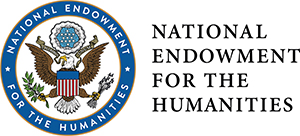 The Making of America: Colonial Era to Reconstruction has been made possible in part by a major grant from the National Endowment for the Humanities: Summer Seminars and Institutes for K-12 Educators. Any views, findings, conclusions, or recommendations expressed in this webpage and program, do not necessarily represent those of the National Endowment for the Humanities.