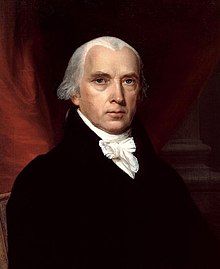 Statesmanship in American History
Dates: July 16–21, 2023
Location: James Madison Program in American Ideals and Institutions, Princeton, NJ
Participants: 8th–12th grade teachers
Application Deadline: April 1, 2023
In partnership with the James Madison Program in American Ideals and Institutions
Supported by the Jack Miller Center
Statesmanship in American History will allow up to 20 8th–12th grade teachers to participate in a weeklong professional development event on-site at Princeton University.
Statesmanship, or statecraft, is the pursuit of politics at the highest level, beyond the levels of organization, mobilization, planning, and leadership. It comes at rare moments in the life of a nation or a polity, usually at a time of founding or of re-founding. It is highly prized, and we think we know it when we see it. But what, exactly, are its components? What are the qualities that make for statesmanship? Can it be developed, or is it a mysterious something that only a few possess? Who has provided examples of it in the American past? In these turbulent and polarized times, Americans need statecraft more than ever, and, more than ever, we need to know what it is, how it can be recognized, and whether it can be cultivated. From George Washington, Abraham Lincoln, and Frederick Douglass to the present day, we will consider who our statesmen have been, and what we can pass on to our students as directions for their futures in statecraft.
Application Information
Interested 8th–12th grade teachers should complete an application to be considered. Applications will be reviewed by Gilder Lehrman Institute and James Madison Program staff.
The deadline to submit an application is April 1, 2023. Selected teachers will be notified by April 30, 2023. 
Program Details
Faculty
Dr. Allen C. Guelzo, Thomas W. Smith Distinguished Research Scholar and Director of the Initiative on Politics and Statesmanship in the James Madison Program in American Ideals and Institutions at Princeton University - author, Abraham Lincoln: Redeemer President (1999), Gettysburg: The Last Invasion (2013), Robert E. Lee: A Life (2021). 
Dr. Shilo Brooks, Assistant Director of the James Madison Program in American Ideals and Institutions at Princeton University, Lecturer in Politics - author Nietzsche's Culture War (2018)
Dr. Matthew J. Franck, Senior Fellow of the Witherspoon Institute, former Associate Director of the James Program and Lecturer in Politics at Princeton University, and Professor Emeritus of Political Science at Radford University
Master Teacher
Nathan McAlister, Gilder Lehrman Master Teacher and 2010 National History Teacher of the Year.
Schedule and Readings
A final schedule and required readings will be shared with participants before the seminar. Participants will be asked to purchase (up to $50) and complete the required readings before arrival in Princeton.
Registration Fee
Participants who are accepted into this program will be required to pay a $50 registration fee.
Travel, Meals, and Accommodations
Participants are responsible for making their own travel arrangements. Needs-based assistance regarding travel costs is available. Accommodations will be provided. For more information or to ask any questions, please contact education@gilderlehrman.org.
This seminar will take place live at the Chauncey Conference Center in  Princeton, New Jersey, with opportunities to visit the Princeton University campus.  
Meals will be provided for the duration of the seminar.
Policies 
Participants will be required to attend and take part in all scheduled activities.
Participants will be asked to bring a laptop, tablet, or similar device. Materials presented before and during the week will be shared electronically.
COVID-19
The Gilder Lehrman Institute follows guidelines from the CDC and the State of New Jersey for COVID safety. Based on the current guidelines, GLI will not require participants to show proof of COVID vaccination in order to attend the seminar, and masks will be optional. We will continue to monitor CDC guidelines and transmission rates and reserve the right to change this policy if we determine that it is in the best interest of the safety of our staff, scholars, and participants. We will notify all participants immediately if this policy changes
If you have any questions, please email education@gilderlehrman.org.