Livingston, Philip to Robert Livingston, Jr. re: request for a good refiner for the iron works
High-resolution images are available to schools and libraries via subscription to American History, 1493-1943. Check to see if your school or library already has a subscription. Or click here for more information. You may also request a pdf of the image from us here.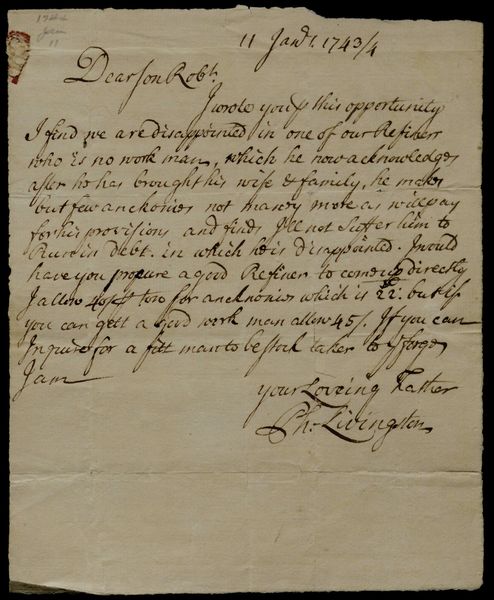 Summary of Content: Philip explains that he must let go the present refiner at the iron works, and therefore requests that Robert, Jr. send up a more suitable candidate for the position.
People:
Historical Era: Colonization and Settlement, 1585-1763
Sub Era: