Announcing the 2021 David McCullough Essay Prize High School Winners
Posted by Gilder Lehrman Staff on Tuesday, 10/26/2021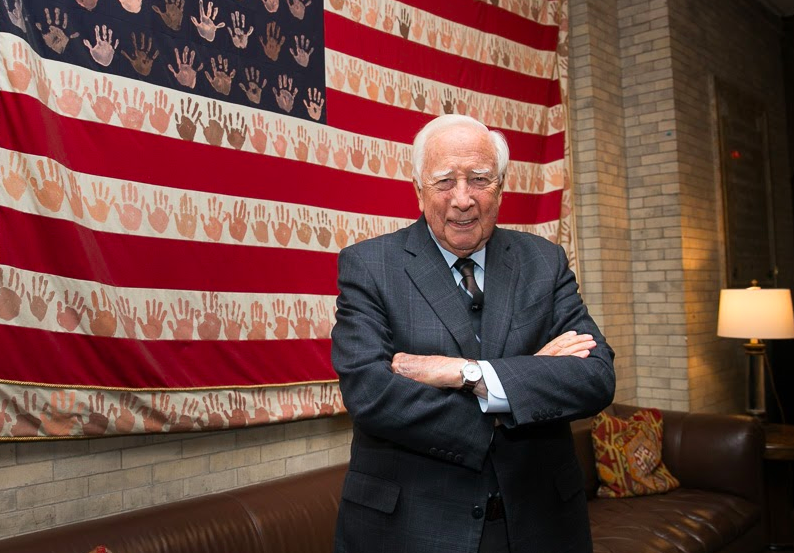 The Gilder Lehrman Institute is pleased to announce the winners of the 2021 David McCullough Essay Prizes. Named for David McCullough—Pulitzer and National Book Award–winning historian and member of the Gilder Lehrman Institute's Board of Trustees—and honoring his career telling America's stories and examining its histories, this contest recognizes outstanding high school student research essays with cash prizes of up to $10,000.
2021 Contest Winners
More than seventy rising 11th and 12th grade students in our National Academy of American History and Civics submitted an original essay written over the summer or from the past academic year that was revised, expanded, or adapted to conform with the McCullough Prize specifications. These entries were reviewed by a panel of our master teachers. Twenty-three finalists were then reviewed by a jury of historians—Deirdre Cooper Owens, Charles and Linda Wilson Professor in the History of Medicine and Director of the Humanities in Medicine Program, University of Nebraska-Lincoln; Steven Mintz, Professor of History, University of Texas at Austin; and Andrew W. Robertson, Associate Professor of History, CUNY Graduate Center and Lehman College.
The twelve prize winners, with links to their entries, are as follows:
First Prize and $10,000: Liliana Hug, Salamander Meadows Homeschool (Ohiopyle, PA), for the essay "The Silent Spring That Sparked a Thunderous Uproar: How Rachel Carson's Scientific Communication Ignited the American Environmental Movement"
Second Prize and $5,000: Daksha Pillai, Paul Laurence Dunbar High School (Lexington, KY), for the essay "United States v. Bhagat Singh Thind: Dual Legacies of a Forgotten Supreme Court Case"
Third Prize, with special jury distinction, and $1,000: Riya Ranjan, Monta Vista High School (Cupertino, CA), for the essay "'The Woman Identified Woman': Intersectional Liberation"
Third Prize and $1,000 (nine additional winners, listed alphabetically)
Congratulations to our high school historians!