Announcing the Fall 2022 Issue of History Now: New Light on the Declaration and Its Signers
Posted by Gilder Lehrman Staff on Wednesday, 11/02/2022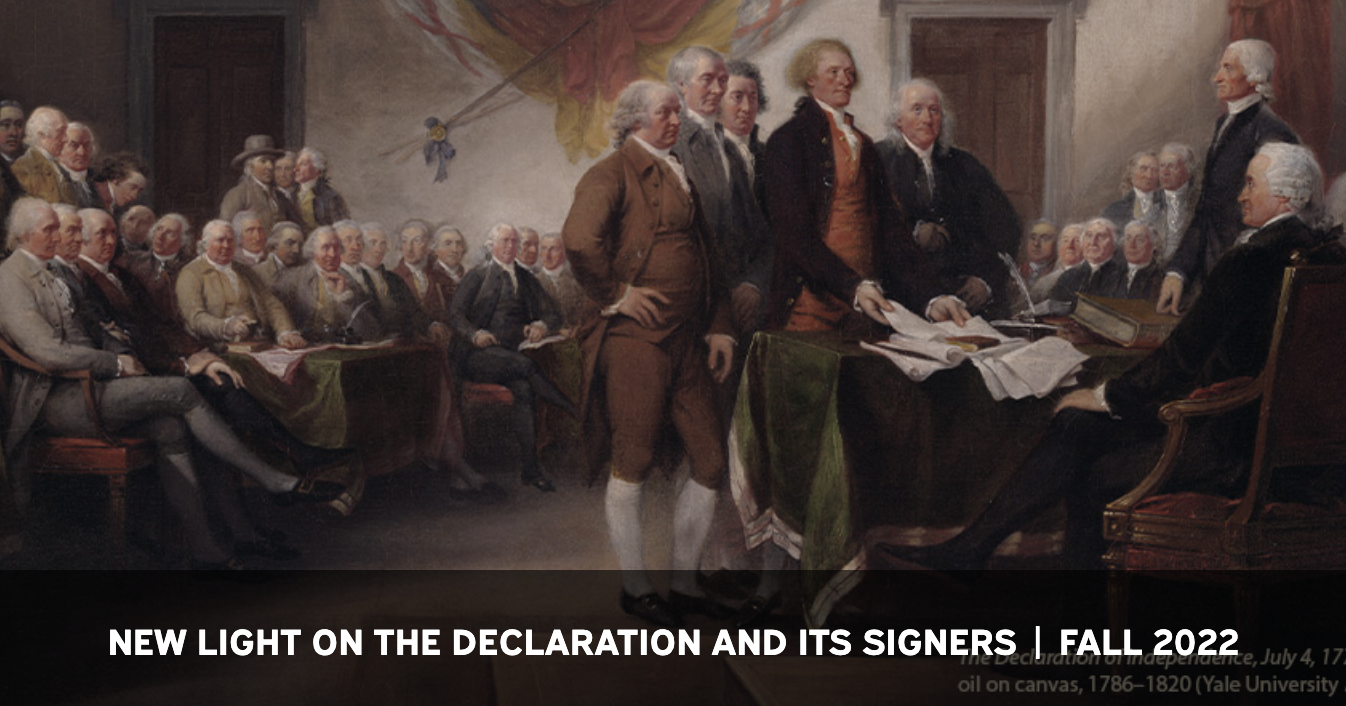 Published four times a year, History Now, the online journal of the Gilder Lehrman Institute, offers the latest in historical scholarship to K−12 teachers, students, and general readers. Each issue is organized around a major topic in American history and features essays by experts in the field.
K–12 educators and students in the Gilder Lehrman Affiliate School Program can read all issues of History Now for free. Log in here or sign up for a free Affiliate School account here.
We invite everyone else to subscribe to History Now here. You will receive instant access to our Fall 2022 issue, upcoming issues, and the complete History Now archive!
The Fall 2022 issue of History Now, "New Light on the Declaration and Its Signers," explores important aspects of the lives of the fifty-six men who signed the Declaration of Independence. It restores these founders to view and celebrates their role in supporting revolutionary ideas that would change the world.
The following five original essays are featured in the issue:
"A Nation of Immigrants from the Outset: The Signers Born Abroad" by James G. Basker, Barnard College, Columbia University, and Sofia Melnychuck, undergraduate at Harvard University
"Pledging Their Fortunes: The Professions of the Signers of the Declaration of Independence" by Denver Brunsman, The George Washington University
"The Religious Diversity of the Signers of the Declaration of Independence" by Richard Carwardine, Corpus Christi College, University of Oxford
"The Education of the Men Who Signed the Declaration of Independence" by Caroline Winterer, Stanford University
"James Wilson: Scottish Immigrant, Pennsylvania Statesman, Signer of the Declaration, and Framer of the Constitution" by Jonathan Gienapp, Stanford University
In addition to the essays, the issue includes additional resources from the Gilder Lehrman archives as well as a special feature: a chart that lists the backgrounds, religious affiliations, occupations, and education levels of the signers of the Declaration of Independence.