A Black Soldier's Civil War Diary
Posted by on Wednesday, 02/10/2016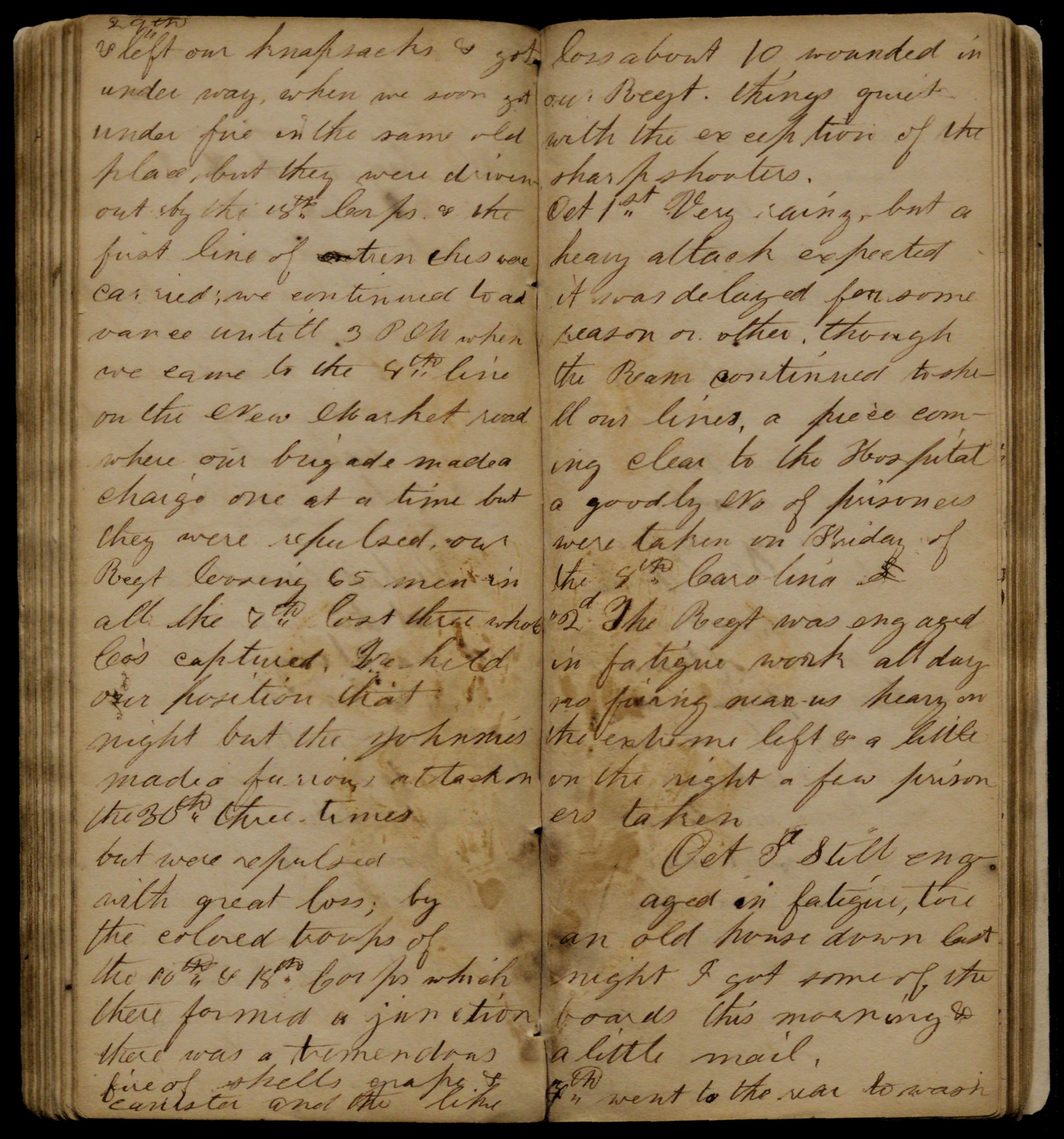 Written by Stephanie Townrow and Mary Kate Kwasnik.
William Woodlin enlisted in the United States Colored Infantry 8th Regiment in October 1863. Remarkably, Woodlin kept a journal during his service with the US Colored Troops. Woodlin's brief entries describe camp life, his service with the regimental band as a horn player, several battles, the weather, equal pay with white soldiers, and the famous 54th Massachusetts Regiment, among many other topics.
In October 1864, Woodlin describes the bravery of black troops in the Siege of Petersburg, Virginia, reporting that "the johnnies made furious attack on the 30th three times but were repulsed with great loss by the Colored troops of the 10th and 18th Corps . . . there was a tremendous fire of shells, grape and canister and the like."
Listen to a reading of this excerpt from Woodlin's diary:
Woodlin's diary is one of the Gilder Lehrman Collection's most unique resources because it gives us an idea of what Union service was like for an African American soldier in his own words. From the dullness of everyday camp chores to the hurried retelling of battles and skirmishes, Woodlin's words describe the war in a way that essays or historians cannot. Gilder Lehrman has used the diary in a number of digital projects, including exhibitions on Abraham Lincoln, African Americans in the Military, and the Civil War.