Book Breaks in April Explores the Long Fight for Civil Rights, Globalization, and Washington's Farewell
Posted by Gilder Lehrman Staff on Tuesday, 03/30/2021
Since the summer of 2020, Gilder Lehrman Book Breaks has featured the most exciting history scholars in America discussing their books live with host William Roka followed by a Q&A with home audiences.
This April, a diverse set of books makes for probing discussions on the history of traveling as a Black person, the first civil rights movement of the early 1800s, globalization, and George Washington's Farewell Address.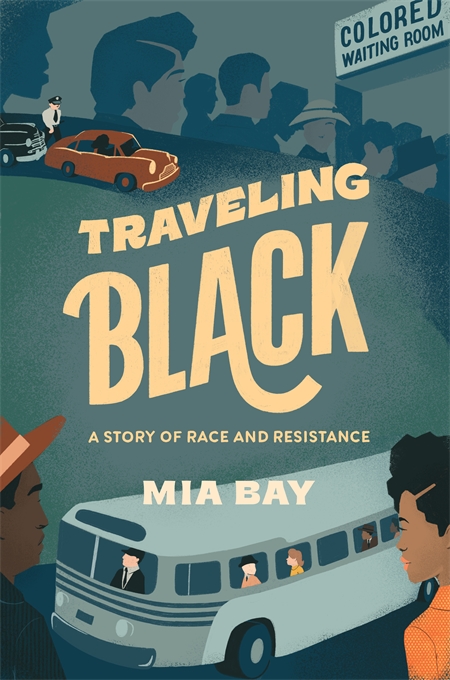 On April 4 Mia Bay discusses her book Traveling Black: A Story of Race and Resistance, which explores how travel segregation began, why so many of those who challenged it in court were women, and how it moved from one form of transport to another. From stagecoaches and trains to buses, cars, and planes, Traveling Black examines when, how, and why racial restrictions took shape and portrays what it was like to live with them.
Mia Bay is the author of To Tell the Truth Freely: The Life of Ida B. Wells and The White Image in the Black Mind, and co-author of Freedom on My Mind: A History of African Americans, with Documents. She is Roy F. and Jeannette P. Nichols Professor of American History at the University of Pennsylvania.
Sunday, April 4 from 2:00 to 3:00 p.m. ET (11:00 a.m. to 12:00 p.m. PT). Register here.
---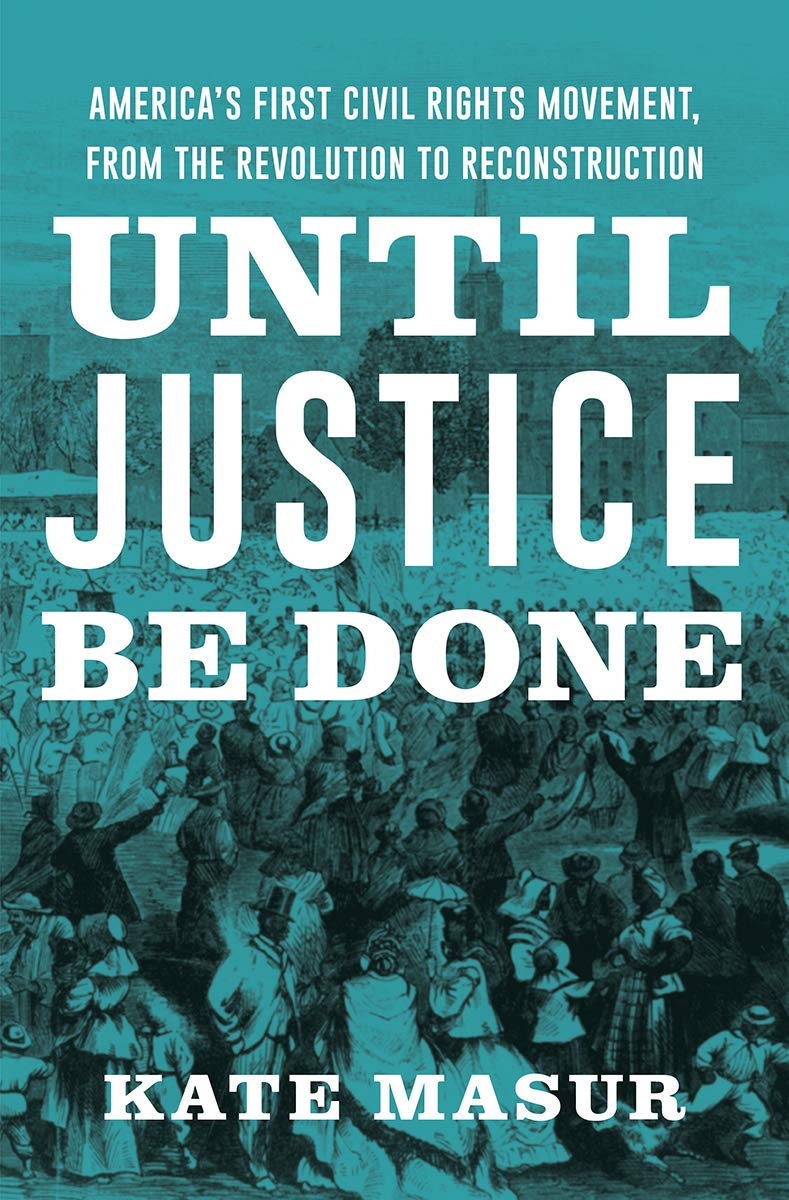 On April 11 Kate Masur discusses her book Until Justice Be Done: America's First Civil Rights Movement, from the Revolution to Reconstruction, which recounts the landmark achievements of the first civil rights movement in the half-century before the Civil War. Masur traces how, beginning in 1803, many free states, claiming the authority to maintain the domestic peace, enacted laws that discouraged free African Americans from settling their boundaries and restricted their rights to testify in court, move freely from place to place, work, vote, and attend public school, and how African American activists and their White allies built a movement to fight these racist laws.
Kate Masur is a professor of history at Northwestern University. She specializes in the United States in the nineteenth century, with a primary focus on how Americans grappled with questions of race and equality after the abolition of slavery in both the North and the South. Her books and articles examine the intersections of law, politics, and everyday life in US history.
Sunday, April 11 from 2:00 to 3:00 p.m. ET (11:00 a.m. to 12:00 p.m. PT). Register here.
---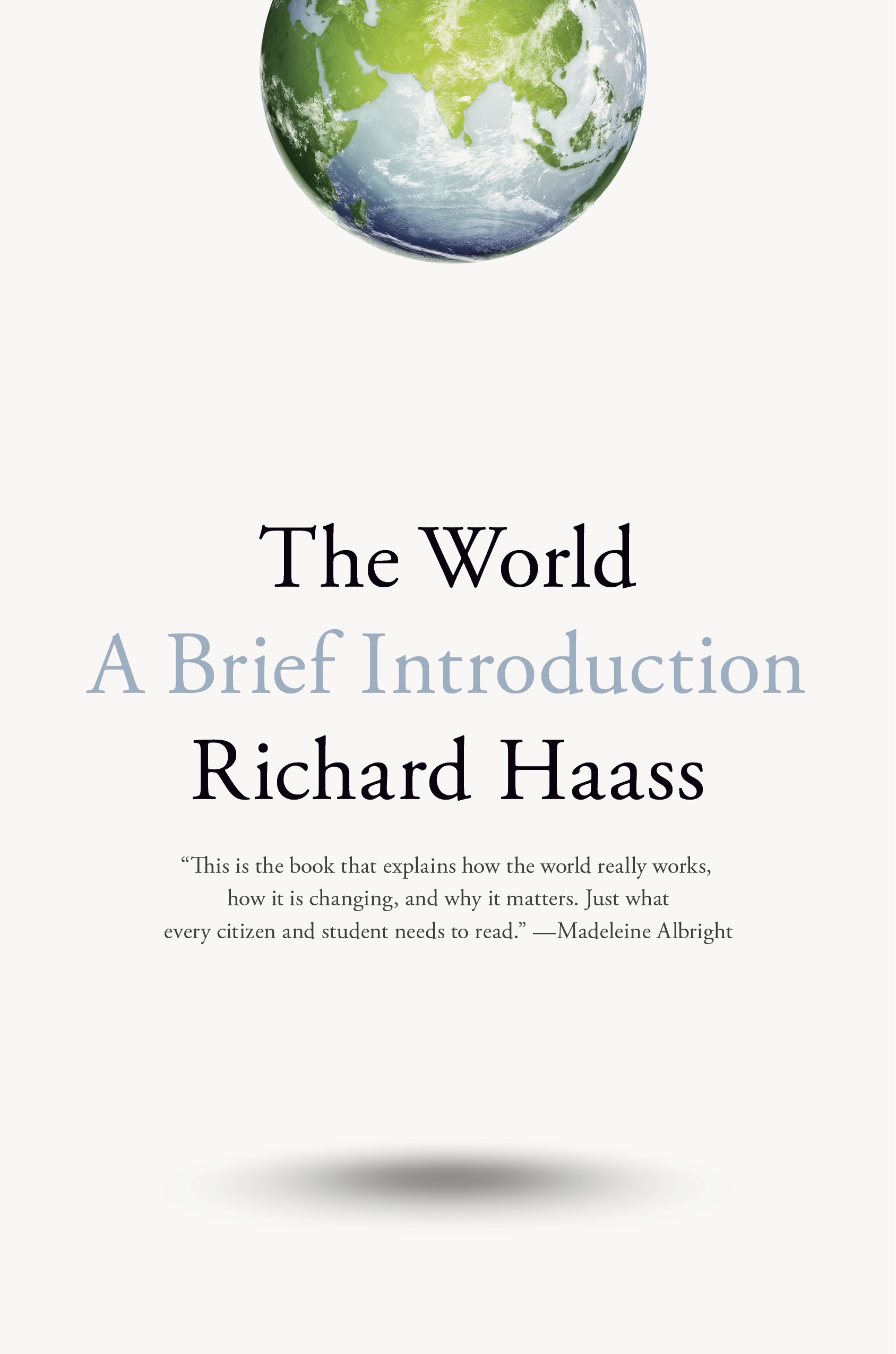 On April 18 Richard Haass discusses his book The World: A Brief Introduction, which is designed to provide readers of any age and experience with the essential background and building blocks they need to make sense of this complicated and interconnected world. While it is impossible to predict what the next crisis will be or where it will originate, those who read The World will have what they need to understand its basics and the principal choices for how to respond.
Richard Haass is president of the non-partisan Council on Foreign Relations. An experienced diplomat and policymaker, he served as the senior Middle East advisor to President George H. W. Bush and as director of the Policy Planning Staff under Secretary of State Colin Powell. A recipient of the Presidential Citizens Medal, the State Department's Distinguished Honor Award, and the Tipperary International Peace Award, he is also the author or editor of fourteen other books.
Sunday, April 18 from 2:00 to 3:00 p.m. ET (11:00 a.m. to 12:00 p.m. PT). Register here.
---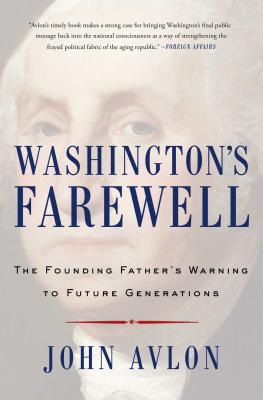 On April 25 John Avlon discusses his book Washington's Farewell: The Founding Father's Warning to Future Generations, a stunning portrait of our first president and his battle to save America from self-destruction. Once celebrated as civic scripture, more widely reprinted than the Declaration of Independence, the Farewell Address remains starkly relevant, as examined by Avlon.
John Avlon is an author, columnist, and commentator. He is a senior political analyst and fill-in anchor at CNN, appearing on New Day every morning. From 2013 to 2018, he was the editor-in-chief and managing director of the Daily Beast. He is the author of Independent Nation, Wingnuts, and Washington's Farewell as well as co-editor of the acclaimed Deadline Artists journalism anthologies.
Sunday, April 25 from 2:00 to 3:00 p.m. ET (11: 00 a.m. to 12:00 p.m. PT). Register here.
---
Learn more about all Book Breaks events here.
Find these and many other award-winning books on American history in the Gilder Lehrman Book Shop here.