Book Breaks in June: Fierce Struggles for Freedom
Posted by Gilder Lehrman Staff on Monday, 05/29/2023
Book Breaks is a weekly interview series with historians held every Sunday at 2 pm ET (11 am PT) on Zoom. The program and its archive are free for K–12 teachers and students in the Affiliate School Program, college students, and college faculty.
Visit the Book Breaks page to learn more. The general public can purchase a one-year $25 subscription for full access to the program here.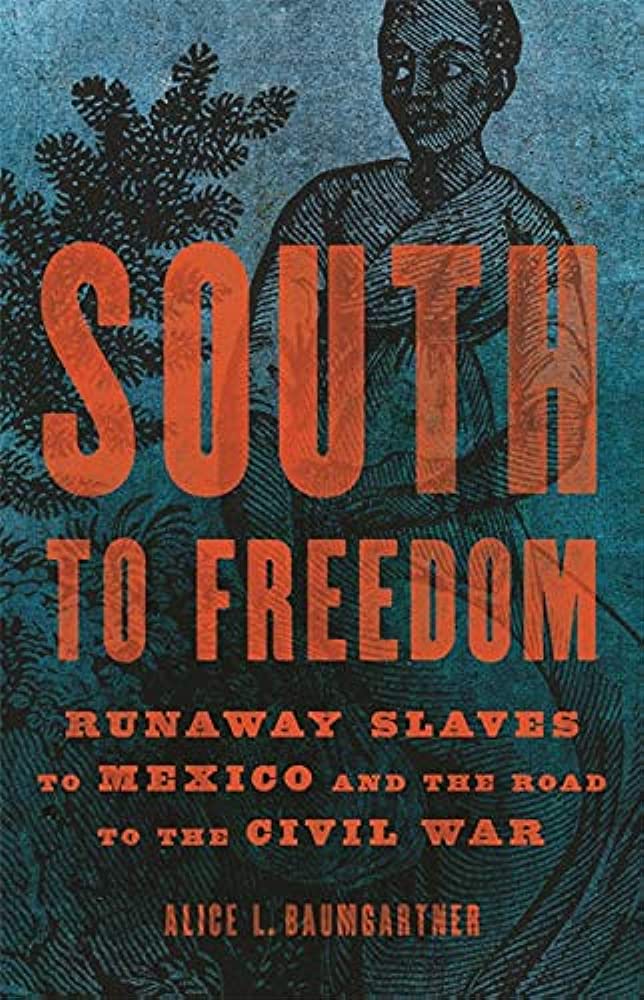 June 4: Alice L. Baumgartner, South to Freedom: Runaway Slaves to Mexico and the Road to the Civil War
When preparing for escape, enslaved people started with a single decision: Should they run North or South? They knew that northern states promised only "doubtful liberty," as Frederick Douglass described it. But in Mexico, federal law had abolished slavery in 1837 and made all people free as soon as they touched the soil. In South to Freedom, Alice Baumgartner centers the thousands of people from Louisiana and Texas who escaped slavery and illuminates the anxieties their success provoked in southern enslavers. Her book is required reading for anyone who wants to better understand the relationship between westward expansion and the Civil War.
Alice L. Baumgartner is assistant professor of history at the University of Southern California. South to Freedom was named a New York Times Editors' Choice and was a finalist for the Los Angeles Times Book Award.
50 copies of South to Freedom will be given away as part of this Book Breaks program to randomly selected participants and to those who ask questions during the session.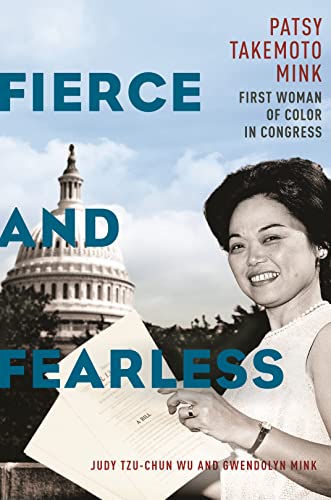 June 11: Judy Tzu-Chun Wu and Gwendolyn Mink, Fierce and Fearless: Patsy Takemoto Mink, First Woman of Color in Congress
Fierce and Fearless is a biography of Patsy Takemoto Mink, the first woman of color and the first Asian American woman elected to Congress. Serving from 1965 to 1977, and again from 1990 until her death in 2002, Mink advocated race, gender, and class equality and spearheaded legislation embracing antiwar politics and environmental protection. She was the foremost advocate for Title IX, which transformed girls' and women's educational rights.
Fierce and Fearless pairs Judy Tzu-Chun Wu's archival research with vignettes crafted by Gwendolyn Mink, a political scientist who is Patsy Takemoto Mink's daughter. Wu is a historian and Asian American studies professor at the University of California, Irvine. Gwendolyn Mink was a professor of politics at the University of California, Santa Cruz and professor of women and gender studies at Smith College.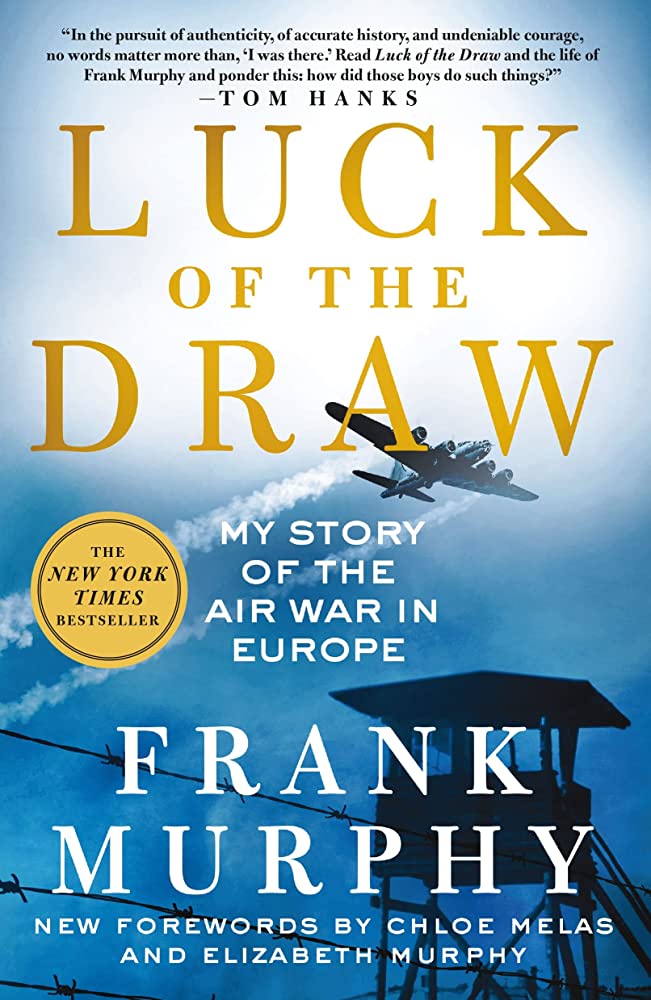 June 18: Chloe Melas, Luck of the Draw: My Story of the Air War in Europe
In Luck of the Draw, Frank Murphy, an American member of the celebrated Eighth Air Force, tells what it was like to defend the hostile skies over occupied Europe and strategically bomb the German aircraft industry during World War II. "Mighty Eighth" paid a staggering price for victory. 4,300 B-17s and B-24s failed to return; nearly 21,000 men were taken prisoner or interned in a neutral country, and a further 17,650 made the ultimate sacrifice. Yet Murphy survived against all odds, even after being captured by the enemy. Here to share his book and his story is his granddaughter, reporter and journalist Chloe Melas.
Chloe Melas, the author of a new introduction for this edition of her grandfather's work, has served as a guest lecturer on investigative journalism at Columbia University and has a degree in broadcast journalism from Auburn University. She is currently a journalist with CNN.
Luck of the Draw will be featured in the upcoming Steven Spielberg and Tom Hanks TV Series, Masters of the Air.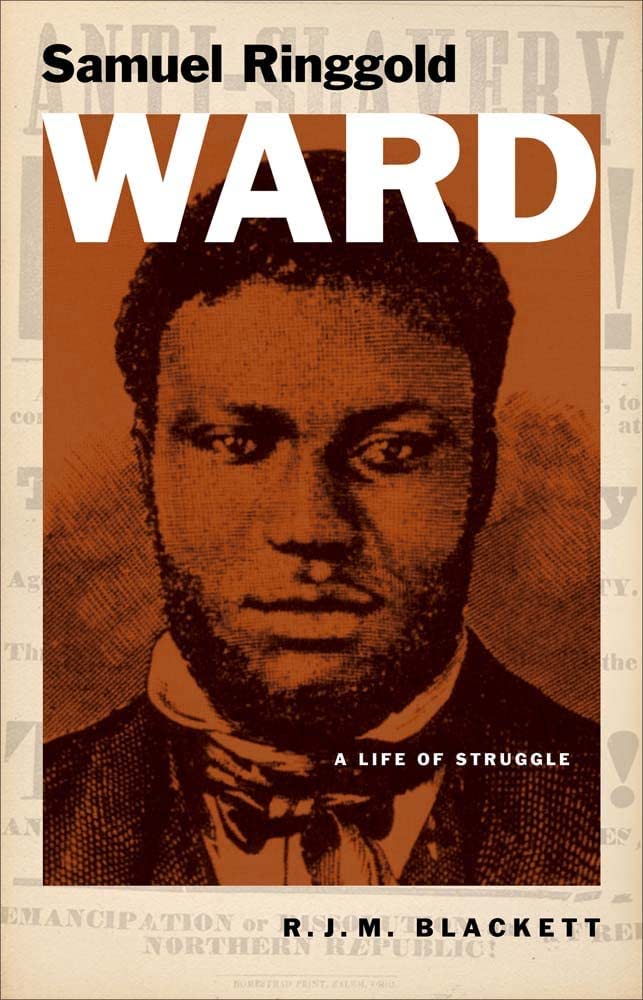 June 25: R. J. M. Blackett, Samuel Ringgold Ward: A Life of Struggle
Editor, minister, temperance advocate, orator, union leader, and self-emancipated man—the newest book from Yale University Press's much-lauded Black Lives series introduces readers to Samuel Ringgold Ward. As a young person, Ward was nurtured and protected by New Jersey's free Black community, Quakers, and New York's African Free School. His oratorical gift was extolled by no less than Frederick Douglass for "depth of thought, fluency of speech, readiness of wit, logical exactness." But with the ascendency of the Fugitive Slave Act, Ward fled from the United States to Canada, and eventually to Jamaica.
R. J. M. Blackett is the Andrew Jackson Professor of History at Vanderbilt University.