Catching Up on Affiliate Schools with Education Department Coordinator Daniel Pecoraro
Posted by Gilder Lehrman Staff on Tuesday, 10/09/2018
The Education Department: Daniel Pecoraro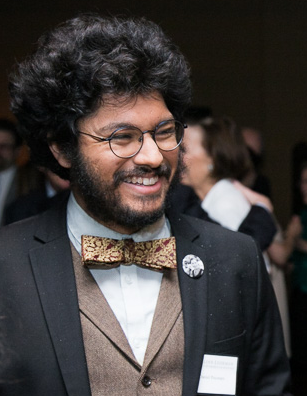 Daniel Pecoraro is an education program coordinator at the Gilder Lehrman Institute of American History. He is responsible for the day-to-day operations of the Affiliate School Program, a network of more than 18,000 K–12 schools worldwide, and coordinates monthly offerings for teachers, the Civil War Essay Contest for grades 6–12, and the Dear George Washington Contest for grades 2–5. In addition, he coordinates the Institute's internship program for high school and college students, and, as part of a team of four, coordinates 30+ Gilder Lehrman Teacher Seminars each summer. 
What was your path to becoming an education program coordinator at the Gilder Lehrman Institute?
Starting here at the Gilder Lehrman Institute was in a way a confluence of a lifelong love (history, particularly American history) and a newfound appreciation (education programming). Since high school, my planned career trajectory was in the curatorial field, but after I took a position at the National Museum of Mathematics (where I coordinated the field trips program and assisted in member and donor relations), I caught the museum education bug. From "MoMath" I took this position at the Institute and have enjoyed my time here since.
How would you characterize the Education Department at the Gilder Lehrman Institute?
Deeply collaborative, very invested in each other's work, and ultimately, a really collegial environment to work in. Every time I talk about my work at the Institute, I always mention how great the team I work with each day is.
What is first thing teachers need to know about the Education Department at the Institute?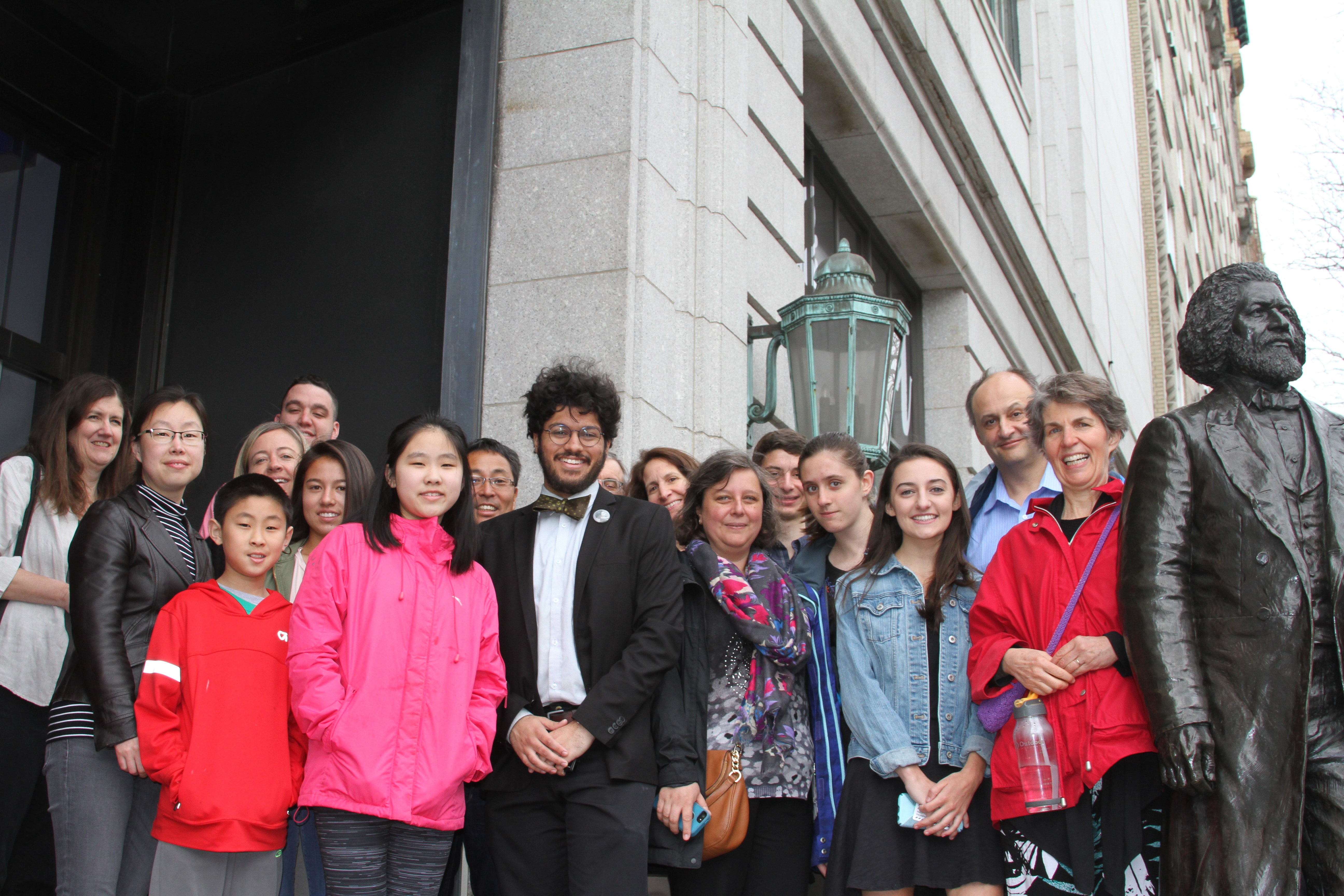 The first thing teachers should know after reading this is if their school is a member of our Affiliate School Program, and if it's not, they should know how to sign the school up. The Affiliate School Program is really what unites the different programs under the Education Department's oversight. Some are directly related, like our Teacher Seminars and Student Essay Contests, which are exclusive to Affiliate Schools. Others are indirectly connected, such as the National History Teacher of the Year Award (more often than not, state winners hail from Affiliate Schools) and our Teaching Literacy through History programs (the impact of which is greatly intensified through regular use of Affiliate-exclusive resources). Even the Hamilton Education Program is connected: all participating schools must be Affiliate, and we find that the benefits of being an Affiliate School keep the connection between the school and the Institute long after the school completes its Hamilton project and sees the musical.
What is an Affiliate School?
Essentially, a K–12 school anywhere in the world teaching American history while partaking in Gilder Lehrman's Affiliate School resources. Affiliate Schools receive exclusive benefits, including eligibility for Teacher Seminars and Student Essay Contests, monthly materials for teachers' classrooms (such as posters and books from the Institute as well as from the Library of America), and a fee waiver on their first Traveling Exhibition booking. Affiliate Schools also receive unlimited access to primary sources and teaching resources through our website, and Affiliate School teachers are among those eligible to take part in our Pace–Gilder Lehrman Online MA Program. 
There are no restrictions on what kind of school can become an Affiliate School—you can teach at a public, private, or charter school; you can teach in Chicago or Tampa or even Ulaanbataar—and, best of all, the program is free.
How can I help my school become an Affiliate School?
Teachers can register their schools at https://www.gilderlehrman.org/affiliate-school-program-registration, and can email me at affiliate@gilderlehrman.org if they are having any difficulty taking advantage of Affiliate benefits, or with any suggestions for how to improve the program.
Once my school is an Affiliate School, what do we have to do to stay active?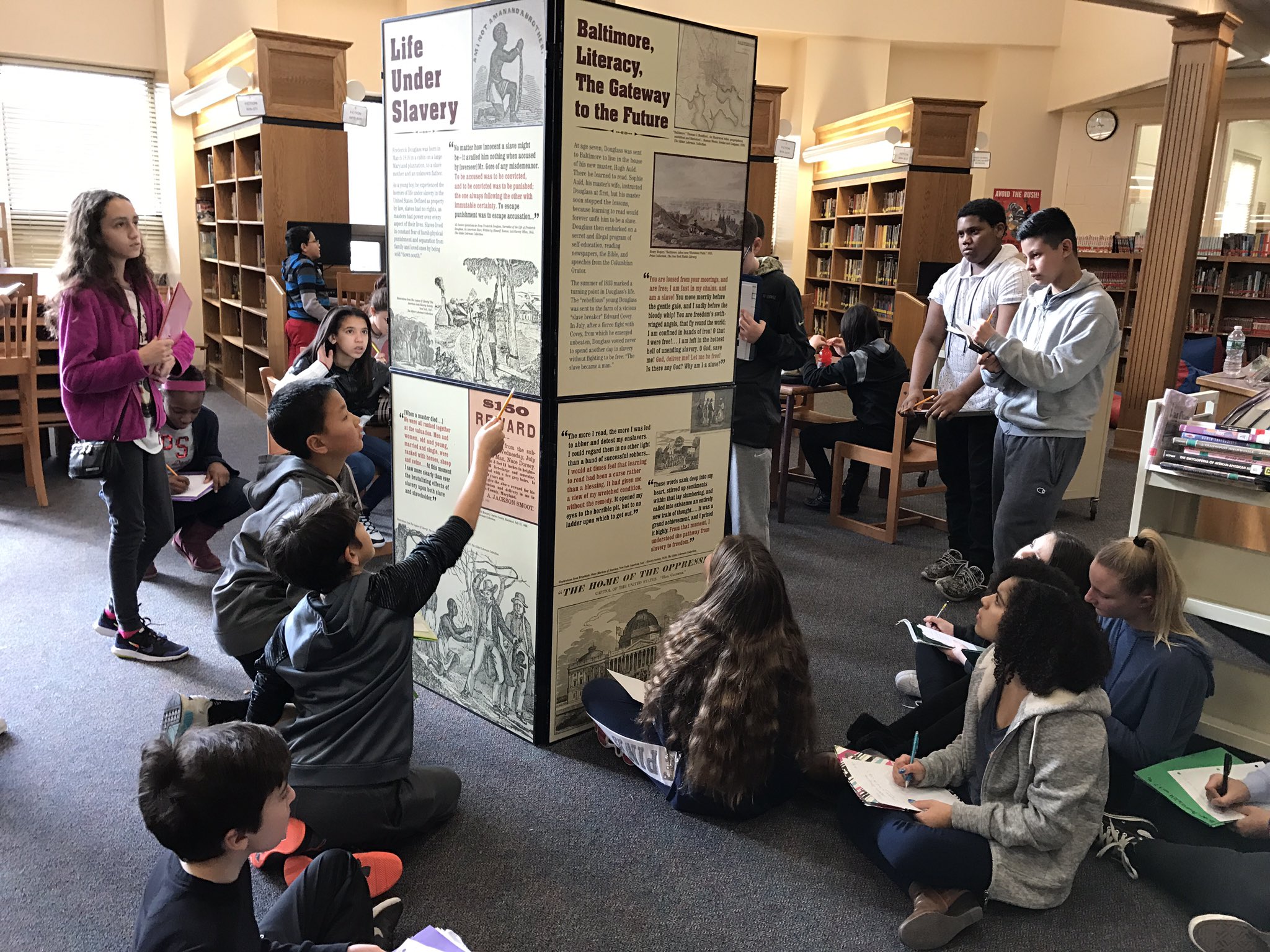 Being an Affiliate School teacher is kind of like being at a buffet: there's an array of options to pick and choose from at your leisure. There's no minimum or maximum for what teachers can do with us to stay an active Affiliate School beyond participating in something that we offer. Teachers can apply to seminars; have students enter our essay contests (the Civil War Essay Contest and documentary film category for middle and high school students, and the Dear George Washington Contest for elementary school students); request our monthly offers of high-quality, classroom-ready materials; request and host a Traveling Exhibition; or just regularly use the primary source documents, historian essays, study guides, and resources on our website. But, of course, I'd love to see all of the teachers in our network taking part in all of the above!
How do students in Affiliate Schools directly benefit from the affiliation?
As part of our website redesign completed last year, one of our priorities is to make our website a research hub for students. Affiliate School students have the full run of our website for use in their studies, whether for daily homework assignments or larger projects. Students can also enter written, and, more recently, filmed work as part of our student essay contests for the chance to win some great prizes (cash prizes and publications, plus a trip to New York with their family and their teacher for our Civil War Essay Contest winners). Students working on projects for National History Day—particularly for their documentary category—are welcome to enter the Civil War Essay Contest as a "dry run" for the competition, and I'm always happy to provide feedback to students on their work and for how to improve in the future.
Can you tell us about the other programs that you coordinate? 
Alongside the hats I wear on the Affiliate School and Teacher Seminars side of the Institute, I also coordinate our paid internship program for high school and college students. Each year we welcome about a dozen interns in the summer, and five to eight in the fall and spring, working in various departments (Development, Education, Exhibitions and Public Programs, and the Gilder Lehrman Collection, just to name a few). I'm so proud to have served as a mentor, or at least a welcoming face, to a diverse group of students from across the New York area—and among the summer interns, the entire country—as they build their careers. (You can hear from our summer intern cohorts from 2017 by way of this video and from 2018 on our blog to get a taste of their time here.)
How do you connect personally with teachers who might be looking for ways to get involved with the Institute?
Teachers in the New York area can join me and my colleagues at the Gilder Lehrman Collection for First Fridays. The First Friday of the month, we host a social gathering presenting new and intriguing pieces from the Collection, along with wine and refreshments. It's always a great way to wrap up the week, and I've developed strong working relationships with the teachers who are regular attendees.
For teachers who live outside New York, we'll likely be visiting a city near you for our free Teaching Literacy through History workshops in partnership with the World War I Centennial Commission. We are scheduled to conduct 40 workshops in 40 cities over the next two years, and we're looking to hit as many states as possible.