Congratulations to Sara Ziemnik, the 2017 National History Teacher of the Year!
Posted by Anna Khomina on Tuesday, 10/10/2017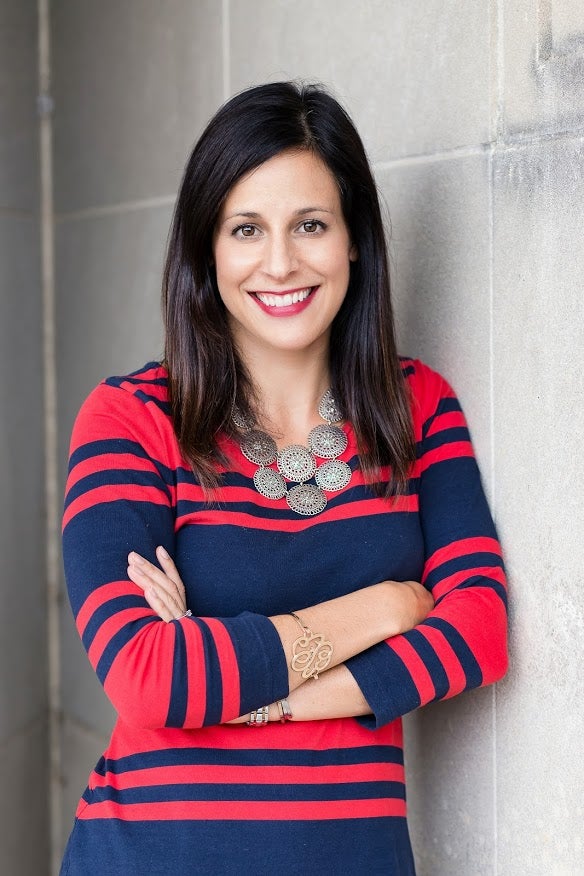 The Gilder Lehrman Institute of American History is pleased to announce that Sara Ziemnik of Rocky River, Ohio, has been named the 2017 National History Teacher of the Year. Ziemnik will be honored at a ceremony in New York on November 8, where Pulitzer Prize–winning historian Eric Foner will present her with the award and a prize of $10,000.
Ziemnik has taught American history and world history for seventeen years at Rocky River High School, where she encourages her students to learn from one another, centering her classroom around debate, discussion, and inquisitive learning.
Rocky River High School principal Robert Winton praises Ziemnik as "a master at her craft," and notes that in her classroom, "students are engaged through Socratic Seminars, role-playing and other creative ways to relay historical events to high school kids. She is able to teach rigorous content and hold high learning expectations all while keeping a smile on her students faces."
Learn more about Sara Ziemnik in our press release and in her "Get to Know the History Teachers of the Year" Q&A!