The Declaration at 250 Initiative
Posted by Gilder Lehrman Staff on Tuesday, 07/06/2021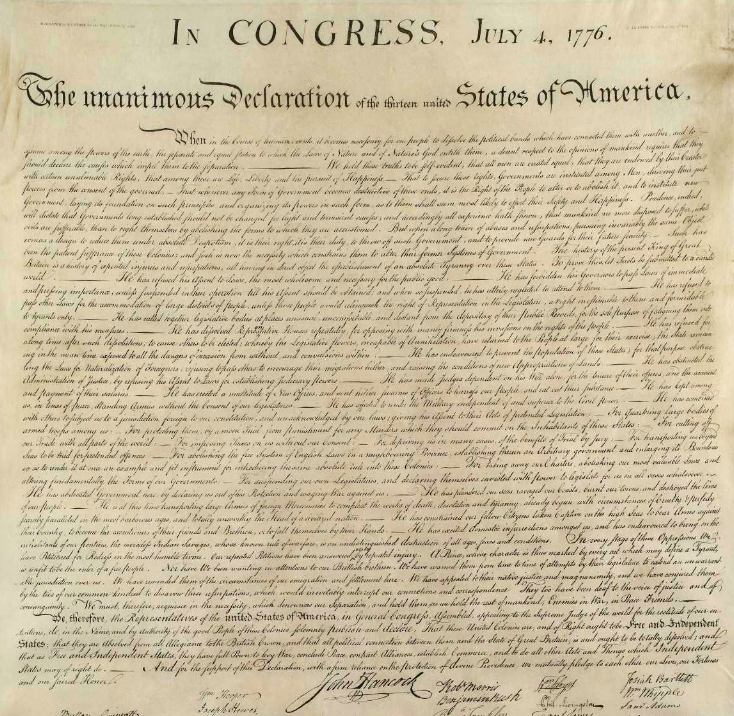 We are proud to announce the launch of the "Declaration at 250" initiative at the Gilder Lehrman Institute.
This multi-year project will bring together our archive of historic documents and our network of scholars to examine the importance of the Declaration of Independence and its impact on the modern world. Over the next five years, culminating in 2026, the Institute will continue to create and share digital and print materials to serve teachers, students, and the general public.
Highlights of the project include but are not limited to
These resources and programs will enable twenty-first-century students, teachers, and history lovers to understand the legacy of the Declaration of Independence and how it has shaped not only the United States, but the modern world.
We invite you to explore the full scope of our resources here, and check back often for new programs and offerings.