Get to Know the 2017 History Teachers of the Year: Sara Ziemnik, Ohio
Posted by Anna Khomina on Tuesday, 08/29/2017
This year, the Gilder Lehrman Institute recognized 52 State History Teachers of the Year for their tireless and innovative efforts to make history come alive for their students.
But who are they, really? We asked these talented teachers to answer a few questions about themselves and to reflect on the challenges and joys of teaching. We will feature one state winner every Tuesday and Thursday between now and September, so keep checking back to learn more about these outstanding educators!
This week, meet Sara Ziemnik: 
---
Sara Ziemnik, Rocky River High School
2017 Ohio History Teacher of the Year
Do you have a favorite/funny memory from teaching?
One of my favorite memories is when I relocated from Cincinnati to Cleveland, and my students created a scrapbook for me with letters they wrote, jokes from class, and pictures. I still treasure that scrapbook and it sure made packing up that classroom hard! It was my first year teaching and they all taught me so much.
State one fun historical fact about the town you live in or grew up in.
The TV show and movie The Fugitive is based on a crime that happened in my hometown of Bay Village, Ohio—the Sam Sheppard murder case.
What is the last great history book you read?
Alexander Hamilton by Ron Chernow.
What is your favorite historical site or museum?
I love walking in the Great Hall at Ellis Island and knowing that my relatives immigrating from Portugal, Germany, and Italy were in that exact same room.
What advice would you give to young people, in high school or college, who may be considering a career in education but are unsure?
Teaching is not easy, but it is the most rewarding job you can possibly choose. It is never the same day twice and never a dull moment, and that's why I love it. If you want a job where the days fly by, you laugh a lot, and you are challenged, you can't go wrong with teaching.
If you could travel back in time and meet any historical figure, who would it be and why?
Ida B. Wells—her bravery and tenacity in light of the world she was facing are truly inspiring. I wish I had half the courage she had.
Who is your favorite historian?
I enjoy reading Howard Zinn and Gordon Wood because they are not only talented historians but expert storytellers. Both of them challenge their readers and really make you think, and I love that.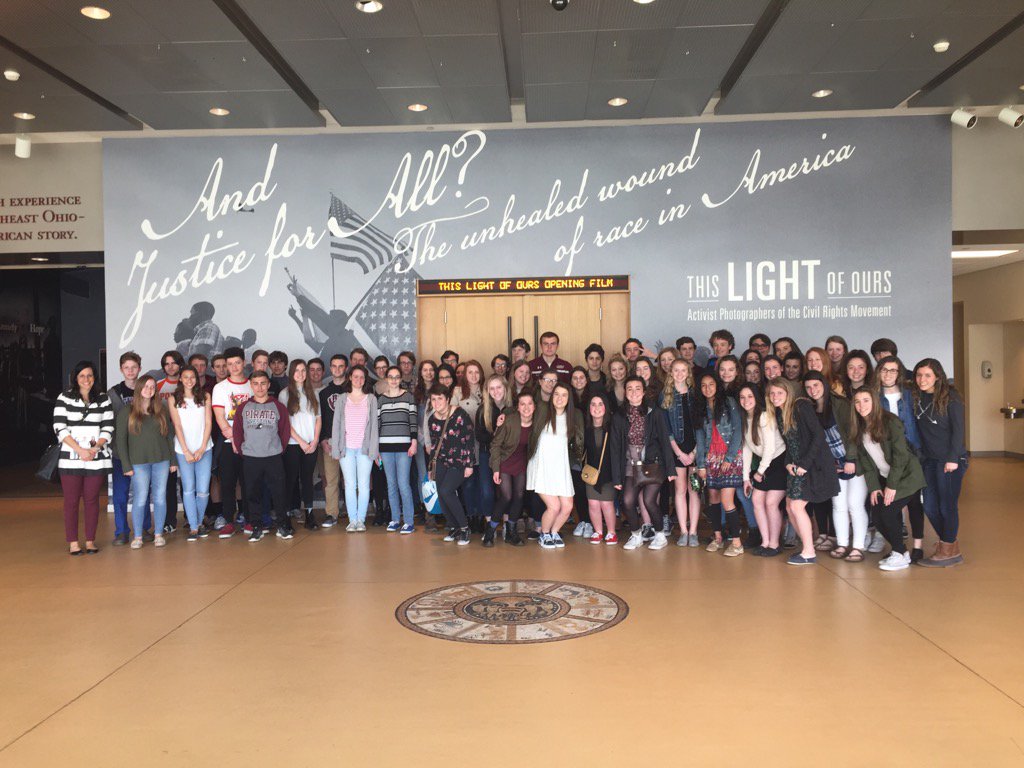 What is your favorite historical film or series?
This is a tough one! Historical fiction is my jam. I love the movies Amistad, Life Is Beautiful, and the Pianist. And of course, Forrest Gump. 
Do you have a favorite historical topic or era?
I really enjoy studying what America went through in the 1960s, because there was so much turmoil but also so much unity. I think we have a lot to learn today from where we were in that era, and I'm inspired by how people overcame so much.
Do your students have a favorite historical topic or era?
World War II is always a favorite to study, as many had family members who served in different ways and there are always some really cool family ties to that time period. One year, one of my students had her grandma come in to talk to us about her experience as a WASP during the war, and I also have some friends in the Japanese American Citizens League who have spoken to my students about how Executive Order 9066 affected them and their families.