Inside the Vault on Thursday, September 9: Benedict Arnold the Traitor
Posted by Gilder Lehrman Staff on Tuesday, 09/07/2021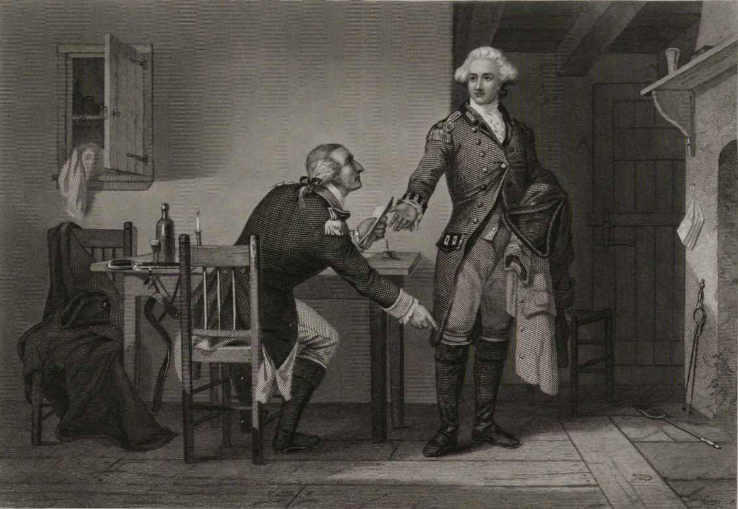 In September 1780, the discovery of General Benedict Arnold's plot to surrender West Point to the British was a deeply shocking revelation. Arnold, whose name is now synonymous with the word "traitor," was once a well-respected American officer responsible for key victories at Fort Ticonderoga, Crown Point, Fort Stanwix, and Saratoga. While Arnold escaped, his contact in the British army, Major John André, was executed as a spy. In this session of Inside the Vault, we will examine documents relating to Arnold's treason, André's execution, and the reactions of American officers.
Join us on September 9, 2021, from 7 to 8 p.m. ET as we analyze and discuss these rare documents.
Everyone who registers will be sent a Zoom meeting link and instructions in the confirmation email.
PD certificates will be sent to all who attend the entirety of the program.
For more information, please contact us at collectionprograms@gilderlehrman.org.
Inside the Vault: Highlights from the Gilder Lehrman Collection is an online program that highlights unique primary sources from the Gilder Lehrman Collection. From iconic historical treasures, such as the Declaration of Independence, the Constitution, and the Emancipation Proclamation, to personal letters that reveal the contributions of ordinary American citizens, each session investigates primary sources and discuss their background, impact, and potential use in the classroom.