Interview with Keisha Rembert about Hamilton Cast Read Alongs for History School
Posted by Gilder Lehrman Staff on Wednesday, 03/10/2021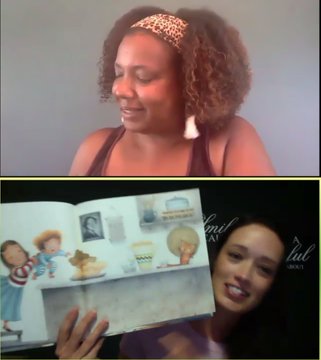 Hamilton Cast Read Alongs, a Gilder Lehrman History School program, features Hamilton cast members reading award-winning children's books followed by a discussion of the history behind the story led by Gilder Lehrman Mater Teacher Keisha Rembert. Read Along recordings will be posted once a week for eight weeks here.
The first Read Along will be posted on March 12, 2021. Read Alongs will be posted by 2:00 p.m. ET/11:00 p.m. PT on Friday each week. There is no need to register. If you are interested in receiving a notification when the first recording is posted, please complete this form.
Keisha Rembert is the 2019 Illinois History Teacher of the Year. She is currently Assistant Professor of Teacher Preparation at National Louis University. Before entering teacher education, Keisha spent over fifteen years teaching middle school English and history in the Chicagoland area. In 2019, Keisha was also named the Outstanding Middle-Level English Educator by the National Council of Teachers of English. She sat down to answer interview questions from GLI staff in preparation for the Spring 2021 History School.
How did you become involved in the Hamilton Cast Read Alongs?
I had done the first History School in the spring where I had gotten a chance to work with Sasha Rolón Pereira (Associate Director of Education and Director, Hamilton Education Program), and so the collaboration was born. I am so glad to be involved with this program.
What kind of work do you do behind the scenes to prepare for each class, with and without the actors?
I love doing the prework for Hamilton Cast Read Alongs. I spend way too much time digging and learning about the authors and illustrators. I try to find out about their process as much as possible to best understand the book and present the text as they intended. I also determine what the focus of the reading will be, so I  select a theme and then build the history around that theme. I research the history trying to find obscure details or interesting facts to share with students. After gathering all that information, I think about what is important for young students to know in order to understand the book and its history.
The fun part is connecting with the Hamilton cast members and talking to them about the book and what it means to them—and if they have personal connections to share. I have truly learned so much from them during these readings.
What are some of your favorite Hamilton Cast Read Along memories so far?
I still get chills thinking about Sabrina Sloan's song in the middle of the reading of Memphis, Martin, and the Mountaintop.  It was so beautiful and pure. That was definitely a highlight for me. I also loved talking about Florence Mills with Renee Goldsberry after her reading of Harlem's Little Blackbird and hearing her heart of activism and desire to tell a story so connected to who she is.
During the summer when we were not connecting with many others, it was just great to meet new people, to be in conversation with them, and to have them sometimes share their voices (literally and figuratively). It brought me so much joy to have students sharing their work with me on social media and sending me emails about all they were learning. It was a connection that was so needed during this time of physical separation.
What has surprised you the most about doing this course?
I have been surprised by the stories I did not know and the depth of learning in a picturebook. Picturebooks tackle tough topics so well and need to be in the hands of children and adults. I also realized it is difficult and necessary to share hard history.
Are there any ways you have found teaching for History School has affected your other work outside of History School?
Interestingly enough, it is that art is history and history is art. Reading with the Hamilton cast has made me think really deeply about this connection and why it is so important. When the cast members sing, it elevates the history. I now make that connection in my classroom. I recently wrote a course and in every lesson there is a merge of art and history. I would not have done that if not for my work with Hamilton Cast Read Alongs. I also now seek to simplify history, which can sometimes be itself hard to do, but it is essential for all students to have history simplified and connected to the present and future. I have had to simplify history for this program and that has made me a better teacher.
If you were to write a book for kids that might be read aloud for a Hamilton Cast Read Along, what would you write about?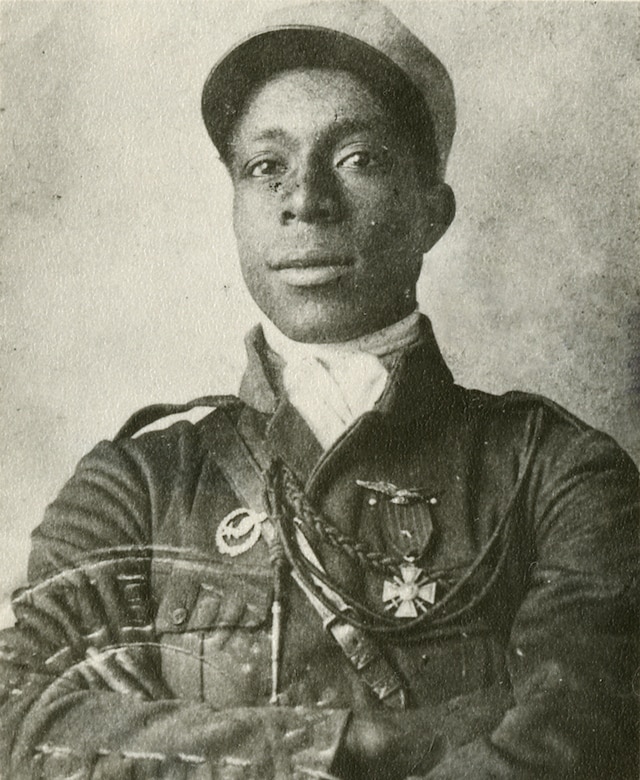 I would write a picturebook based on the story of Eugene Bullard, the Black Sparrow, who was the first Black fighter pilot. Born in the late 1800s, he never let anyone put him in a box. He traveled the world and became a lightweight boxing champion before joining the military. His story is an incredible one that is one of those unknown stories that everyone needs to know and hear. I really am contemplating writing this story in picturebook form. I believe I can because I have read enough amazing picturebook authors to know how to do it well.
For more information about Hamilton Cast Read Alongs, including the books to be read and cast members joining Keisha for each class, click here.
For information about other History School classes, look here.