Talking about the Cold War with Gilder Lehrman History School Teacher Joe Welch
Posted by Gilder Lehrman Staff on Tuesday, 03/30/2021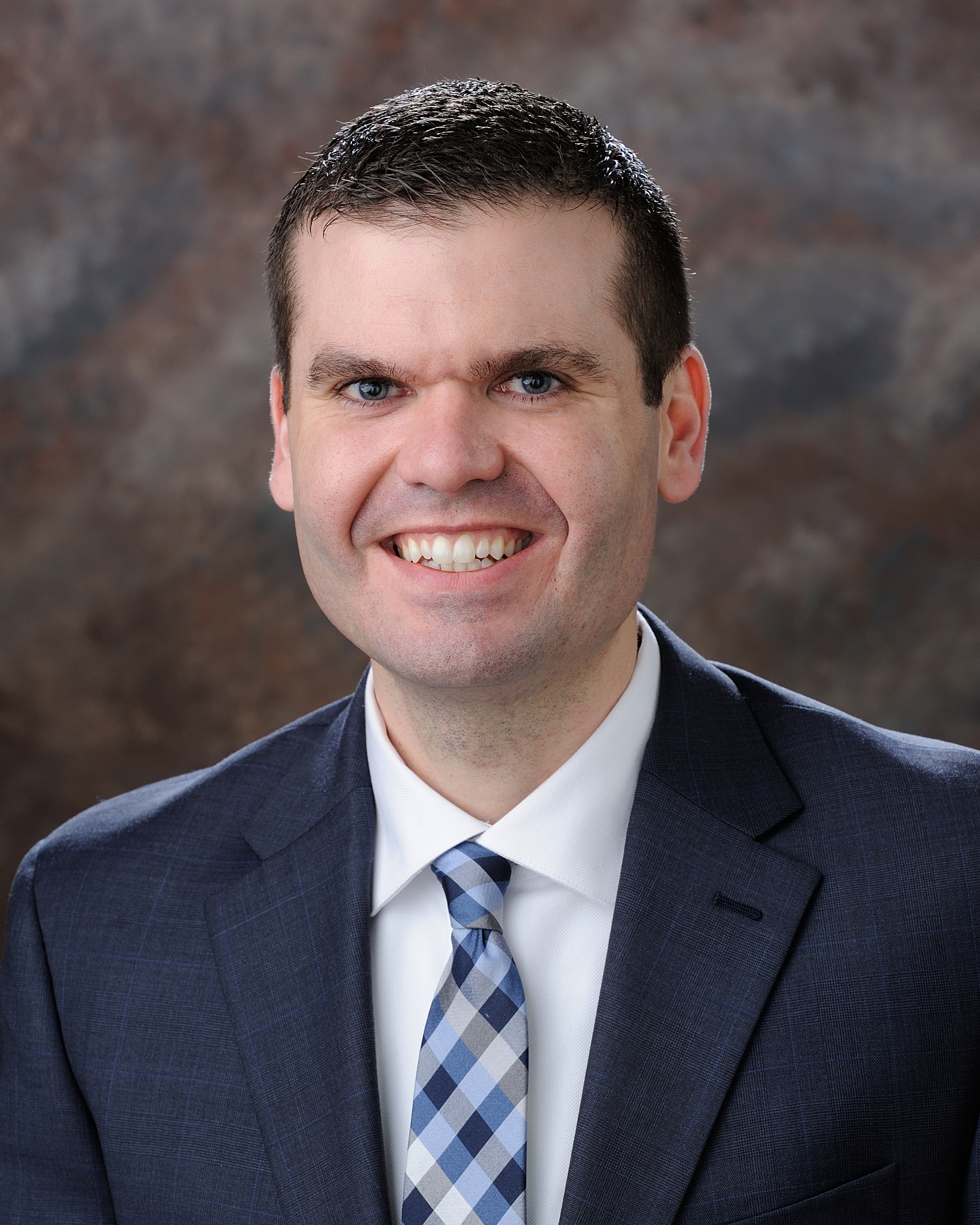 Joe Welch returns to teach a special four-week Gilder Lehrman History School course called "The Cold War" this spring. Welch, the 2018 National History Teacher of the Year, will focus on how the United States and the Soviet Union emerged from the devastation of World War II into a mutual distrust predicated on deep ideological differences between the two nations leading to a Cold War that lasted more than forty years. This course will provide an overview of the origins and consequences of the Cold War both globally and domestically through the collapse of the Soviet Union. The conclusion of the course features a special guest who will discuss what it was like to live in the Soviet Union during the Cold War. The videos featured in this Cold War course were created and produced by Retroreport.org.
In addition to being recognized as the 2018 National History Teacher of the Year by the Gilder Lehrman Institute, Joe Welch, an American history teacher from suburban Pittsburgh, Pennsylvania, has also been honored as the 2020 Pennsylvania Teacher of the Year, 2019 National Middle Level Educator of the Year, and 2019 Pennsylvania Social Studies Teacher of the Year. In Summer 2019, he served as a master teacher alongside Dr. Donald Miller for "The Story of World War II," a Gilder Lehrman Teacher Seminar. In Spring 2020, Joe taught the Gilder Lehrman History School course "Facing Crisis Head On." An Apple Distinguished Educator and National Board Certified Teacher, Welch is a strong believer in bringing diverse stories, personal emotions, and community connections into his lessons as well as fostering excitement for high-quality, engaging history education.
Joe Welch answered questions from GLI staff about his upcoming course, which starts on April 5. Register for the course here.
What made you want to teach a course on the Cold War?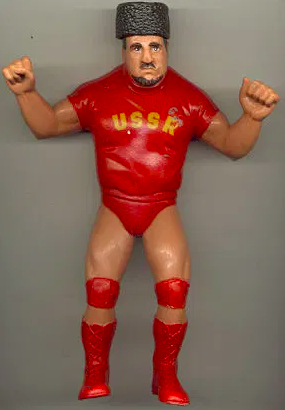 When I was in high school, I was fascinated with the Cold War, perhaps because I was always left wanting to know more. It seemed that when I was in high school, topics would be shortened as we approached the study of events of the Cold War, perhaps because we were also coming to the end of the school year. In AP classes, we just got a taste of it, and I do not really remember studying it in junior high school. Side note: It's kind of funny—I was still a child in early elementary school when the Cold War ended, but I knew about the conflict despite being only 5 or 6 years old because I was a big WWF wrestling fan. I remember my dad bringing me to a local convenience store where I picked up an action figure there, and I knew that there was some reason I was supposed to not like the guy, but I didn't really know why. It was a wrestler that simply wore USSR across his red shirt. In fact, I still have the figure: Nikolai Volkoff.
Flash forward to college. I made the Cold War an area in which I took much of my history elective coursework and was able to learn from professors who had experiences on both sides of the conflict. I wanted to teach about this era because we really can trace so many events today back to actions, conflicts, legislation, and precedents of the Cold War era that can help students make sense of our current world. Although we are now 30 years out of the Cold War, it was that 50 years within it that set up the geopolitical framework of the world we are in today.
What do students (and people in general) find most surprising about the Cold War?
I am not sure if it's that people are surprised about content or that it is just a topic that does not always get its share of attention in grades 7–12 Social Studies classrooms. But the Cold War is truly all-encompassing and is not something that we should boil down to "who wins or loses." It is not the end of a story that we simply can look at and say, "we are past that era." When we think of it in that manner, we lose the stories that connect to today's world. Yes, the fear is gone, but the legacy continues.
To put my finger on what some find most surprising, it is just the sheer change of policy of the late '40s that was not necessarily planned at first but that extended our footprint well beyond Europe. Moreover, the number of government powers that expanded, such as the Defense Production Act, or even the fact that we have not formally declared war since World War II is surprising for students to think about. The legacy of the Cold War is a simple tangent line away from connecting today to the past.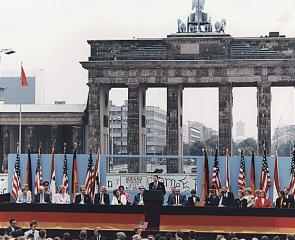 What do you think was the scariest event that took place during the Cold War era?
I think the obvious answer would be the Cuban Missile Crisis, but the Berlin Crisis should be on that list, too.
If you could ask one question of any Cold War leader, what would it be and to whom?
That's a difficult question to answer because there were so many leaders who had a profound influence at such pivotal moments. While some Cold War leaders have been interviewed quite extensively, especially leaders of the later years like Carter, Reagan, Gorbachev, and Bush, I think I would want to ask my question to a leader that did not know when his time would necessarily end: John F. Kennedy. While we can read transcripts and see records, I'd actually be very curious as to what he would answer as the scariest event of the Cold War from his perspective. And, if he picked Cuba, what specific point of the crisis was it, and where did he feel the most stress?
This is relatively modern history to be teaching. In your own teaching, how recent do you tend to get?
I have been teaching early American History for the last 8 or 9 years of my career. Prior to that, I taught World Geography and World Cultures depending on the label of the class for the year. I think no matter what history courses we teach, we are always looking to bring recency to them. How does that past event or person connect to today? For some courses and topics, that's a little easier and I would rank any Cold War class up there because modern geopolitics is so interrelated to that 50-year period.
"The Cold War" begins on Monday, April 5, 2021 at 7:00 p.m. ET/4:00 p.m PT. This 60-minute class runs once a week for four weeks.
To learn more and to register, click here. For information on other Gilder Lehrman History School classes, click here.