Course Description
The years between 1860 and 1880 were transformative for African Americans.
As the nation grappled with war and struggled to redefine itself in the aftermath,
African Americans provided the impetus for expanding the definition of freedom.
This course explores their efforts to convince the rest of the nation to embrace
their vision of what America could be.
Course Professor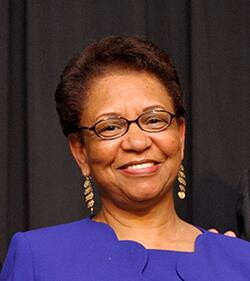 Edna Greene Medford is professor of history (emerita) and former associate provost for faculty affairs at Howard University. Dr. Medford's expertise is in slavery, the Civil War, and Reconstruction. In her nearly thirty-five years at Howard University, she taught both undergraduate and graduate courses in Jacksonian America, Civil War and Reconstruction, and African American and United States survey courses. Her books include Lincoln and Emancipation (2015) and The Emancipation Proclamation: Three Views (2006), coauthored with Harold Holzer and Frank J. Williams.
Recommended Readings
Domby, Adam and Simon Lewis, eds. Freedoms Gained and Lost: Reconstruction and Its Meaning 150 Years Later (2022)
Penheiro, Holly. The Families' Civil War: Black Soldiers and the Fight for Racial Justice (2022)
Click here to register for this course