2021 Calendar of Civil Rights
Image: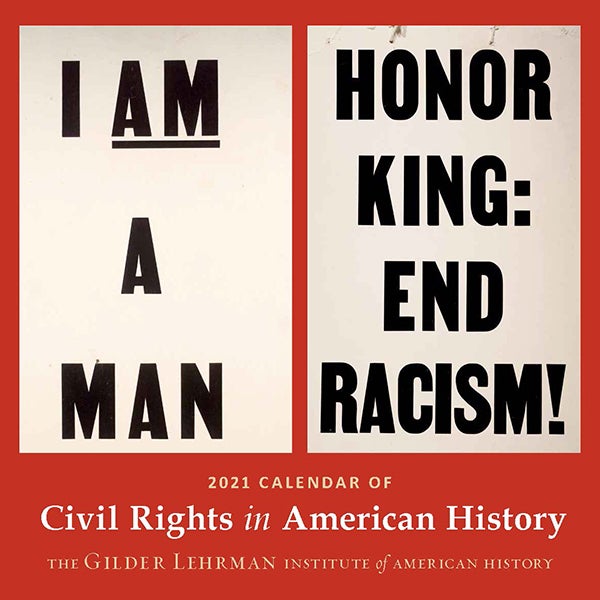 The Gilder Lehrman Institute's 2021 Calendar of Civil Rights features illustrations of Americans who actively participated in a battle for civil rights.
Selected dates highlight events that advanced civil rights in the United States for African Americans, women, and others from the Revolutionary era through the end of the twentieth century.
The calendar spans September 2020 through January 2022.
Please note that the final price includes flat rate shipping.
Now 50% off! Originally $19.95 Now $9.95
Standard Price: $9.95
Affiliate Price: $7.46