GLI Now - Fall 2017 Newsletter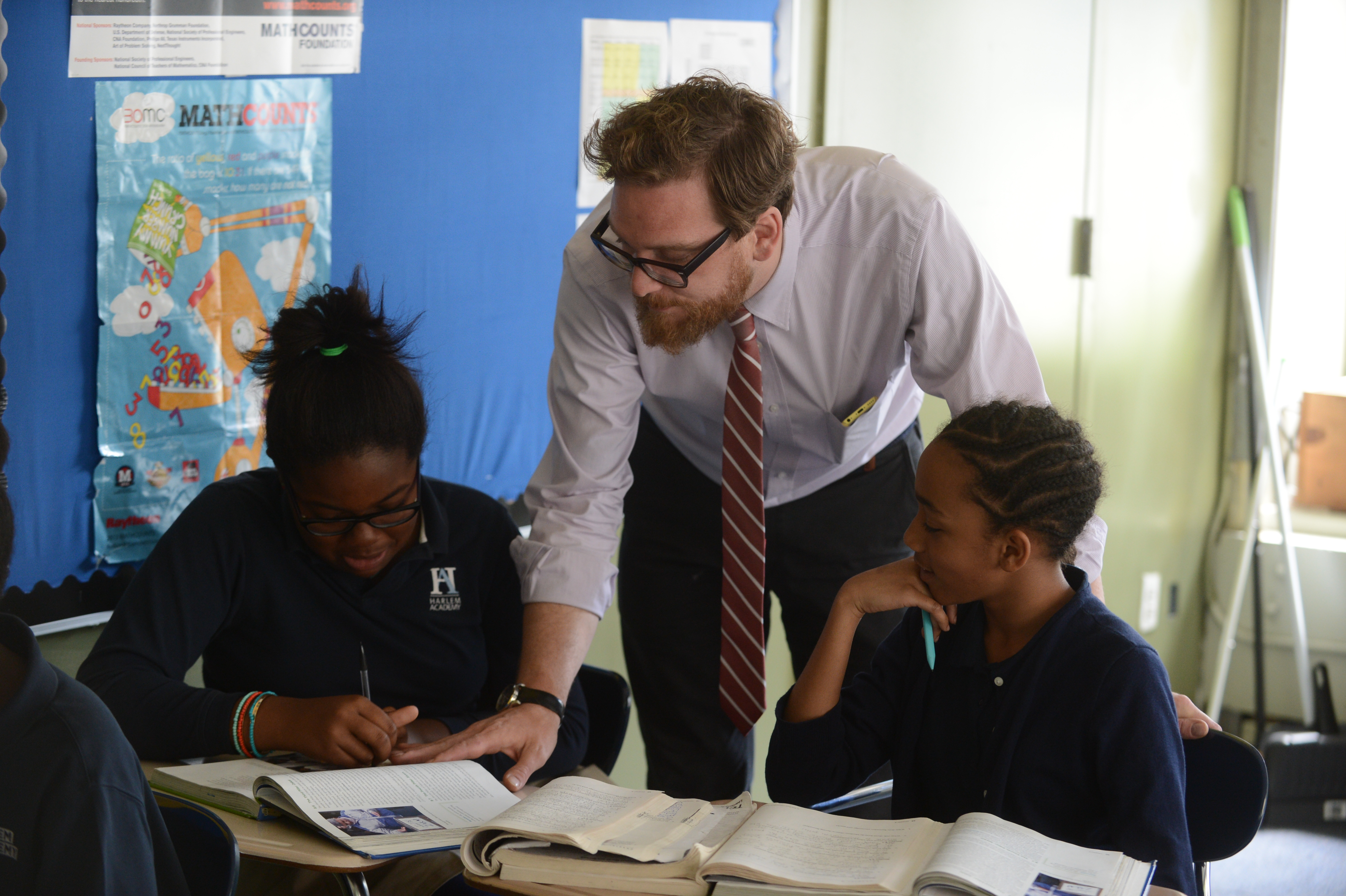 The Gilder Lehrman Institute's Teacher Seminars, which have been held each summer since 1996, are the most popular professional development opportunity offered by our organization. Held at top universities, museums, libraries, and historic sites across the US and abroad, these weeklong seminars are led by eminent historians and master teachers who interact closely with participants through content-rich lectures, daily discussions, and hands-on pedagogical workshops. This year, 964 K–12 educators, selected from an applicant pool of more than 3,200, participated in 30 Teacher Seminars, which covered a broad range of historical periods, people, and topics.
The Teacher Seminars provide experiences that teachers would not get by reading a textbook or visiting a historic site on their own. In New York City, for example, 33 K–12 educators from across the country participated in the "9/11 and American Memory" seminar, hosted in partnership with the 9/11 Memorial & Museum and taught by Professor Edward T. Linenthal of Indiana University.
Participants also heard from guest speakers, including Brenda Berkman, former New York City Fire Department captain and one of only twenty female 9/11 first responders. In addition, two writers and two cast members of Come from Away, the Broadway musical, shared their perspective on the power of humanizing such events with personal stories, and the importance of looking for hope in times of tragedy.
An integral part of our Teacher Seminar program is collecting feedback directly from program participants. Here is a response from Aaron Callender, a San Francisco teacher, who attended our 9/11 seminar:
It is important to connect with our students on emotional levels, yet all too often, under the pressure of standardized testing and a passion for the subject, we tend to give the emotional learning targets short shrift. Therefore, I applaud and appreciate the opportunity to have the writers and actors speak eloquently and sensitively about their work with us. It reaffirms the importance of reaching out, taking risks, and listening with our students in artful ways that serve the whole student. Without heart, they can never fully learn what we seek to teach.
Our Teacher Seminars also impact the historians who lead them. Richard White, Margaret Byrne Professor of American History at Stanford University and lead scholar for one of our seminars, "The Gilded Age and Its Modern Parallels," recently published The Republic for Which It Stands with the following acknowledgement:
High school teachers who took the Gilder Lehrman seminars over the years have allowed me to test and polish the ideas and themes of this book. The seminars with the teachers are one of the highlights of my summers. Their questions, comments, and queries shaped the book in ways they may or may not recognize. The Gilder Lehrman Institute is a national treasure.
This program is possible because of the generosity of multiple funders. Please let us know if you are interested in learning more about this program or would like to see one in action.
---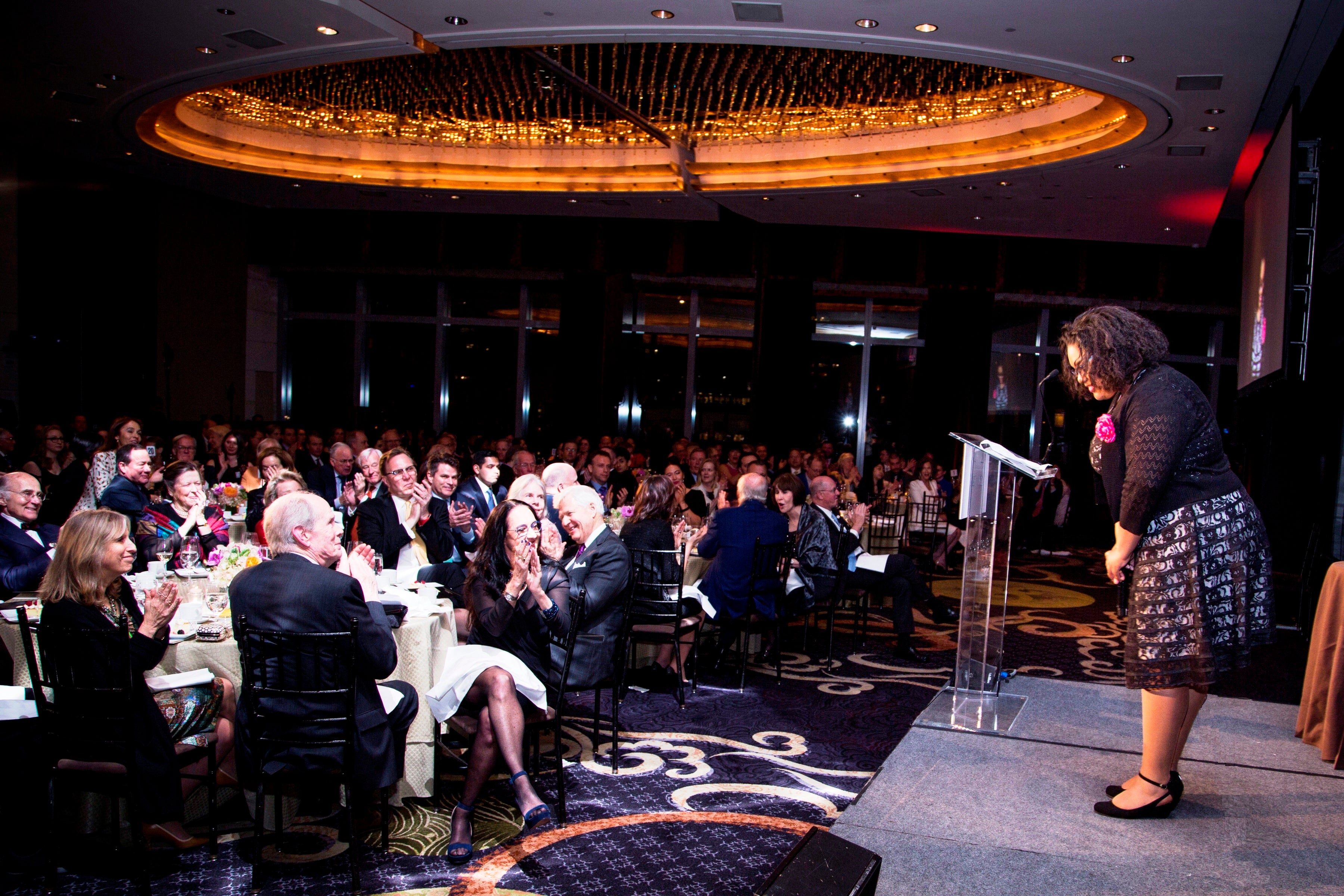 On Monday, May 14, 2018, the Gilder Lehrman Institute will hold its annual Gala at the Mandarin Oriental in New York City in honor of two couples who are highly committed and supportive friends of the Institute:
 
Andrew Banks and Dame Pamela Gordon Banks: Andrew and Pamela have been supporters of the Institute since 2012. Andrew joined the Gilder Lehrman Board of Trustees in 2015 and is the cofounder of Boston-based ABRY Partners, a leading private equity firm focused on the media and communications industry. Pamela is a Bermudian politician who was the youngest premier of Bermuda and the first woman to serve in that position. In addition to their success in business and public life, Andrew and Pamela are generous and active philanthropists. Andrew founded the Magic That Matters Foundation, which supports medical research at Johns Hopkins, and Pamela does extensive work with Girl Be Heard, a nonprofit organization that uses theater to empower young women to rise above challenging circumstances. They also focus on children's health and education through their private wealth management advisory firm, Paradigm Consulting. Andrew and Pamela reside in Bermuda with their four children and three grandchildren.
Luis Miranda and Dr. Luz Towns-Miranda: Luis has been working with the Gilder Lehrman Institute on the Hamilton Education Program since 2015, and he joined the Gilder Lehrman Board of Trustees last year. He is a founding partner of The MirRam Group, a government affairs lobbying and political consulting firm. Luz is a renowned child psychologist with experience helping underserved communities, assessing and treating foster care children, running a therapeutic nursery, and teaching family practice professionals at Bronx Lebanon Hospital Center and Montefiore Medical Center. Both Luis and Luz have been active in public service for decades. Luis is the founding president of the Hispanic Federation, one of the nation's leading Latino nonprofit organizations dedicated to addressing the health and human service needs of the Hispanic community, while Luz is a consultant with the Community Association of Progressive Dominicans, where she has been instrumental in the development of its mental health programs.
---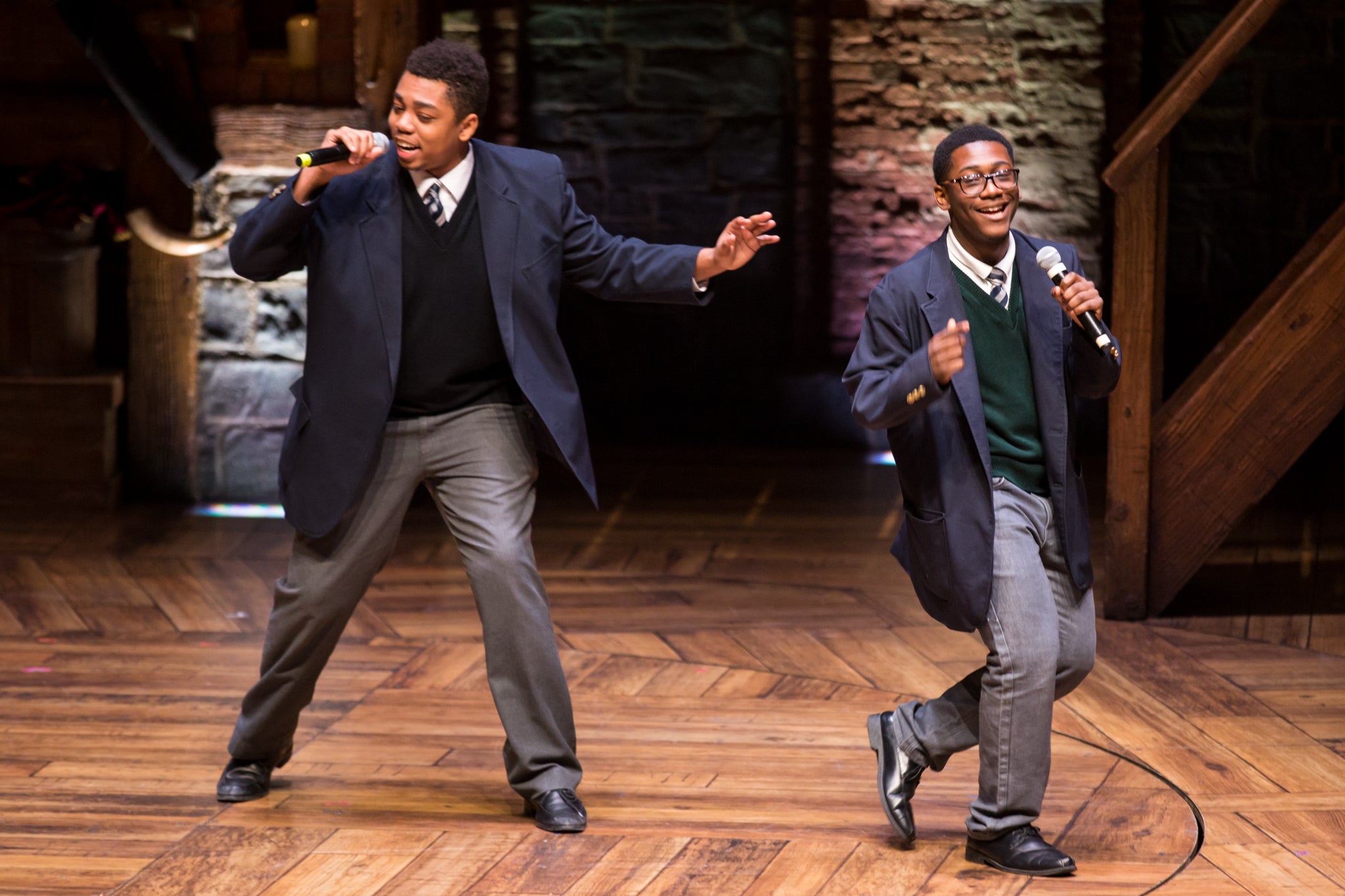 The Hamilton Education Program (HEP), launched in April 2016, is changing the way American history is taught, particularly for students and teachers who typically do not have access to elite cultural experiences. Low-income (Title I) high school students have the opportunity to study the Founding Era through an innovative, Gilder Lehrman–designed curriculum grounded in primary source documents, which prepares them for their attendance at Lin-Manuel Miranda's powerful musical Hamilton.
The curriculum uses the study of American history to increase critical-thinking skills and engage students as historians, writers, and performers. Each student writes a song, poem, rap, or monologue about the Founding Era based on their research into original documents connected with historic individuals and events.
The enthusiasm of the students and their teachers during the Hamilton Education Program matinees is infectious, and the impact of the program extends beyond the final curtain call. In New York, after Sofia, an 11th grade student at the Urban Assembly School for Criminal Justice, saw Hamilton she said, "Hamilton has opened my eyes to the various opportunities I have, and how I could follow my dreams and my future plans." She went on to note that "it was one of the best days of my life."
As part of the program, the Institute developed a rigorous and comprehensive evaluation system to measure the impact of the Hamilton Education Program on students and their teachers. To date, the overall feedback has been very positive, and two specific findings have emerged:
After participating in the program, the number of students who report seeing connections between the Founding Era and current events more than doubled.
The vast majority of teachers strongly agreed that the Hamilton Education Program will have a lasting impact on their students.
The Hamilton Education Program is a five-year, $25 million initiative that will benefit approximately 250,000 students and their teachers across the country. More than $15 million has been raised to date and our fundraising effort is continuing. Thanks to The Rockefeller Foundation's generous lead funding, the program launched in New York in 2016 and started its initial national expansion. However, the future of the program and its ability to serve other cities such as Chicago, LA, and Seattle depends on continuous fundraising. We are grateful to the individual donors, private foundations, and corporations that have made commitments to the program and have introduced us to other potential funders. 
We are excited about an upcoming fundraising event for the Hamilton Education Program. Los Angeles Mayor Eric Garcetti will host a benefit at his home on October 25 to celebrate the launch of the program in his city. If you would like to sponsor a similar event, please take a look at the list of tour cities and let us know about your interest.
All participating HEP schools become part of the Institute's Affiliate School Program, which provides more than 14,000 schools with free American history resources, including unique primary sources in the Gilder Lehrman Collection, and the opportunity to participate in educational programs and events. As life changing as the Hamilton Education Program is for participating students and teachers, we are even more pleased to be able to continue supporting them through the Affiliate School Program for years to come.
The HEP has given the Institute greater national visibility, recognition from President Obama, a trending presence on social media (#eduHam), and extensive press coverage, including a recent New York Times article/quiz that features texts and videos from EduHam student performances and a Hollywood Reporter article that highlights the arrival of the HEP in Los Angeles this fall. We look forward to future expansion of the program and increasing awareness of the full suite of programs and resources offered by the Institute. 
---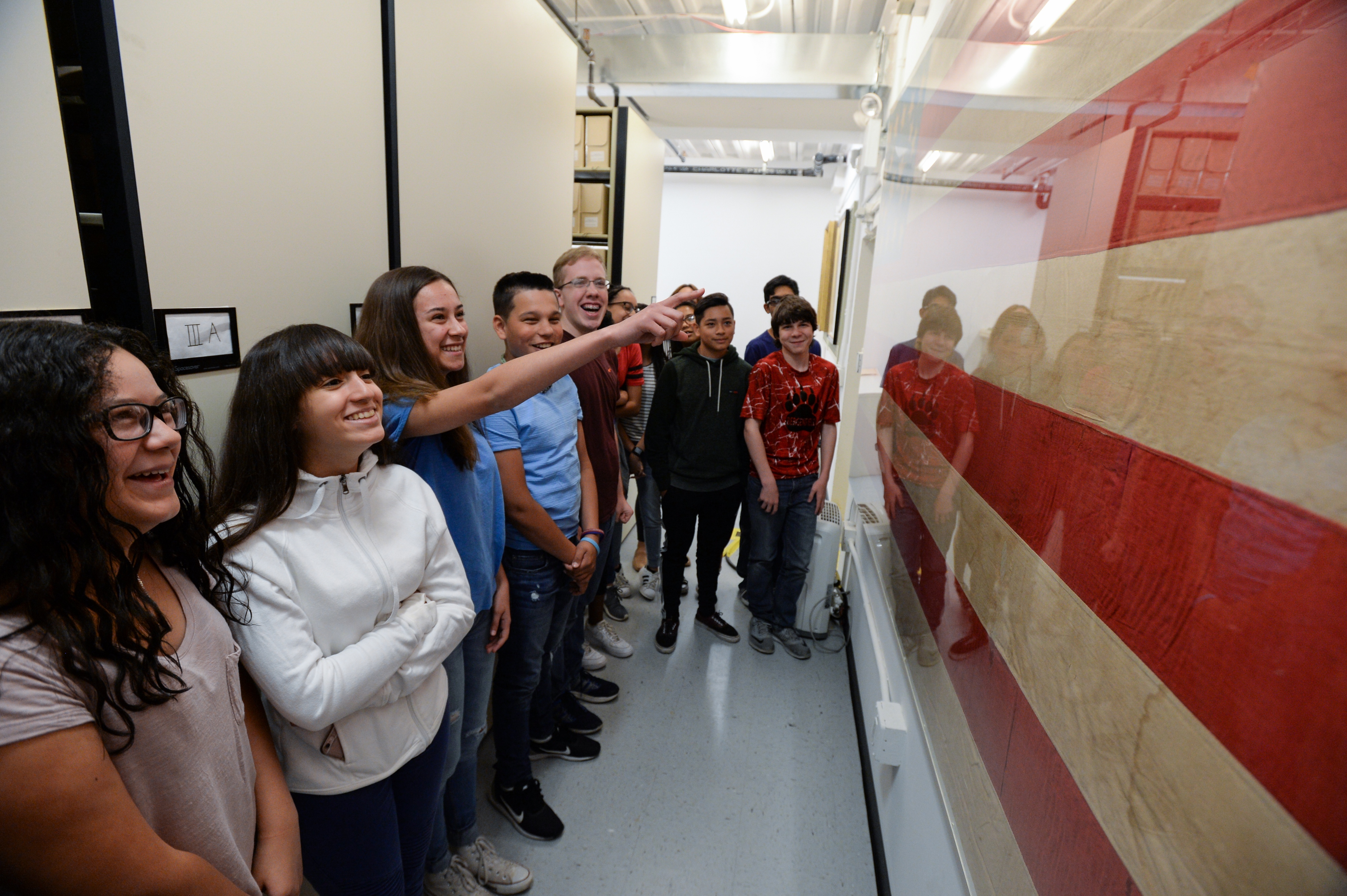 The Institute's Affiliate School Program is reaching more teachers and students than ever before. As of this month, 14,000 schools in all 50 states, the District of Columbia, 4 US territories, and 47 countries are part of our network of Affiliate Schools. Initially funded by a grant from the National Endowment for the Humanities, the Affiliate School Program provides free resources and support to K–12 students and teachers. Through our website, teachers have access to an enormous number of free classroom resources and the 65,000 primary source documents in our Collection. They can also learn about our 11 traveling exhibitions, 30 Teacher Seminars, online courses, self-paced courses, and National History Teacher of the Year Award. Students use our free US History AP and SAT II study guides, and enter essay contests.
In the past two years, the Affiliate School network has grown 70%, reaching approximately 25,000 K–12 teachers. In the past 9 months alone, the program has welcomed 4,000 new schools.
As part of our monthly email to Affiliate School teachers, the Institute includes a short survey to gather information that we incorporate into future programming and offerings. This monthly survey is invaluable as it allows us to remain directly connected with the teachers we serve, to better understand how they use the Institute's materials, and to learn about their needs. Linda Townsend, a teacher at Dana L. West High School in Port Byron, NY, noted, "The Gilder Lehrman materials for a teacher are like having a 'Crown Jewel' in our hands to help us empower our students."
Any K–12 teachers interested in joining the Affiliate School Program can sign up for free online.
---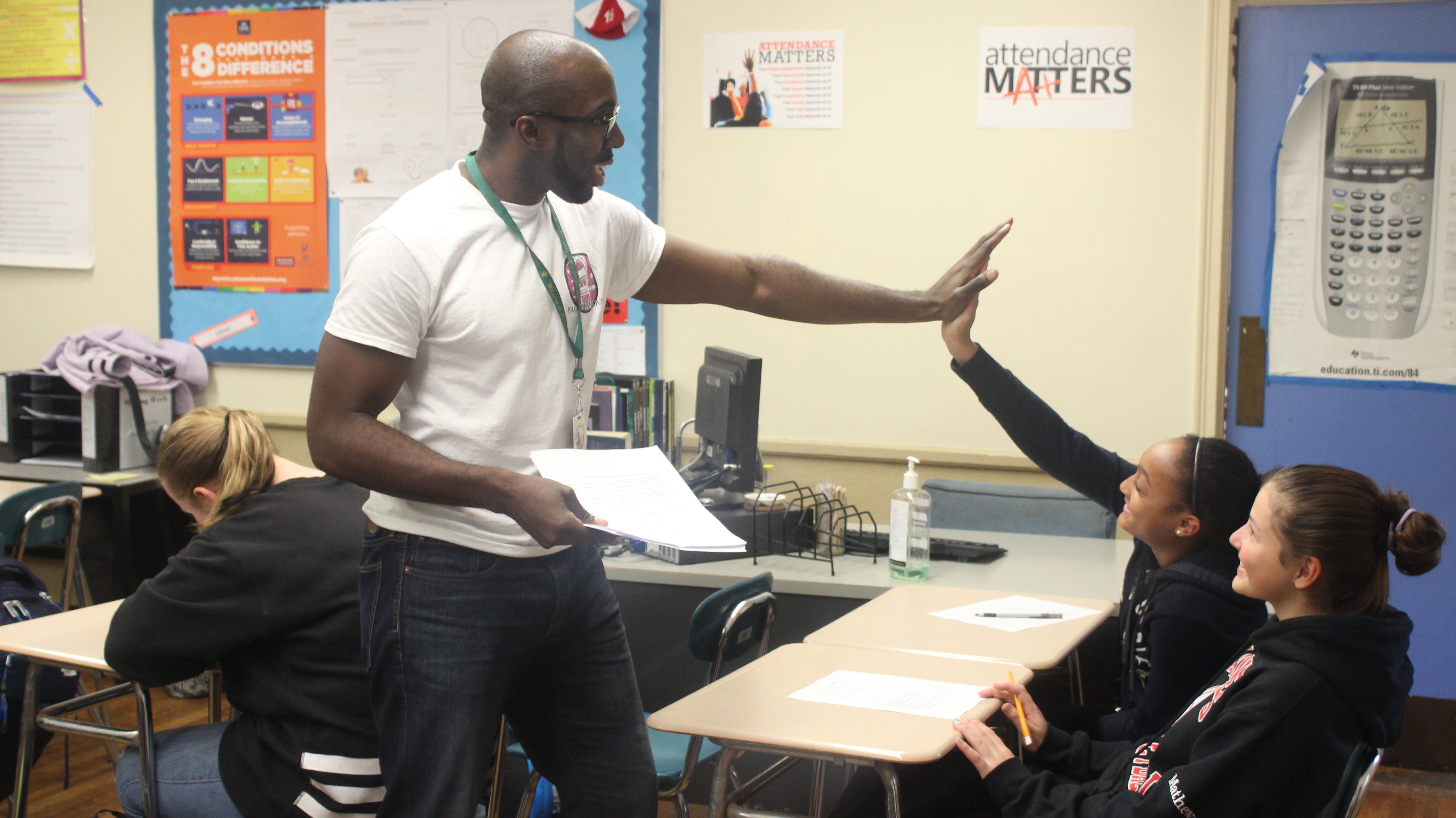 Inaugurated in 2004, the National History Teacher of the Year award highlights the crucial importance of history education by honoring exceptional American history teachers from elementary school through high school. The award honors one K–12 teacher from each state, the District of Columbia, Department of Defense schools, and US Territories. In addition to a $1,000 honorarium and an award ceremony, state winners receive a core archive of American history books for their school library, Gilder Lehrman educational materials, and an invitation to attend a 2018 Gilder Lehrman Teacher Seminar. Read more about the 2017 state winners here.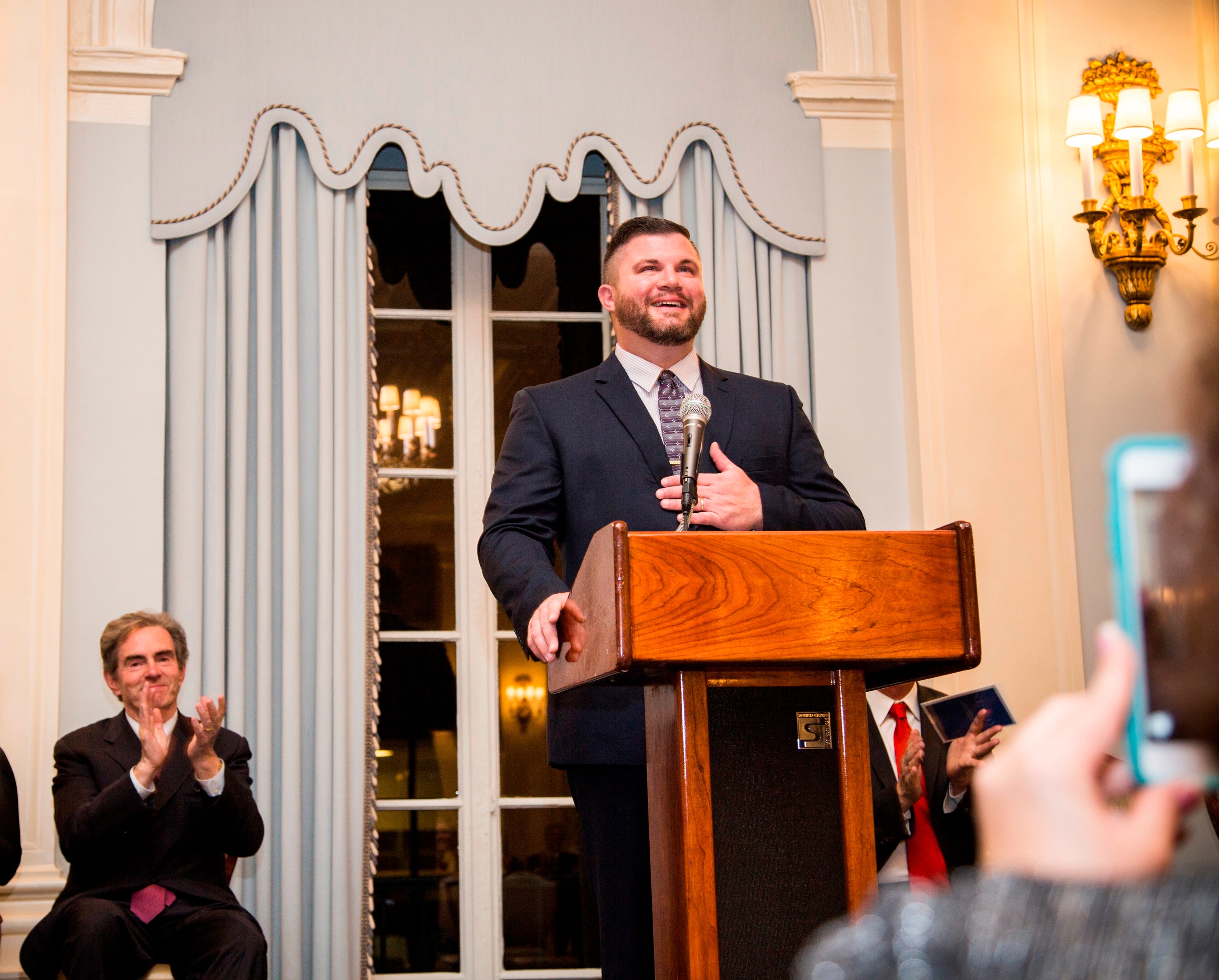 The National History Teacher of the Year is selected from a pool of 10 finalists and receives a $10,000 prize at an award ceremony in New York City. This year's winner of the national prize is Sara Ziemnik, American history and world history teacher at Rocky River High School in Ohio. Pulitzer Prize–winning historian Eric Foner will present the 2017 National History Teacher of the Year award on November 8. Past presenters at the ceremony include First Lady Laura Bush, the Honorable Sandra Day O'Connor, Good Morning America's Robin Roberts, former US Secretary of Education Arne Duncan, former New York City Mayor Michael Bloomberg, and former Ambassador Caroline Kennedy. Read more about Sara Ziemnik, 2017 National History Teacher of the Year, here.
The 2016 National History Teacher of the Year, Kevin Cline, teaches United States history, government and world history at Frankton High School in Frankton, Indiana. During the award ceremony in his honor, Mr. Cline expressed his gratitude:
On behalf of all history teachers, thank you for these resources, and the effort that has gone into their cultivation.  And I thank you so much for this award and this experience. The writers of the Constitution were far from perfect. They did not believe that this country was perfect, or ever might be, but they knew it had the potential to be great. Like the framers, my students have a vision for the future, and as their teacher, I am focused on the promise of what they can become if we embrace their potential.
We invite you to attend the ceremony on November 8. If you are interested, please email nhtoy@gilderlehrman.org. Nominations for the 2018 History Teacher of the Year are now open. Students, parents, colleagues, and supervisors may nominate K–12 teachers for the award here. The deadline for 2018 nominations is March 30, 2018. Read more about the past national winners here.