2022 Winter Newsletter
Posted by Gilder Lehrman Staff on Friday, 12/23/2022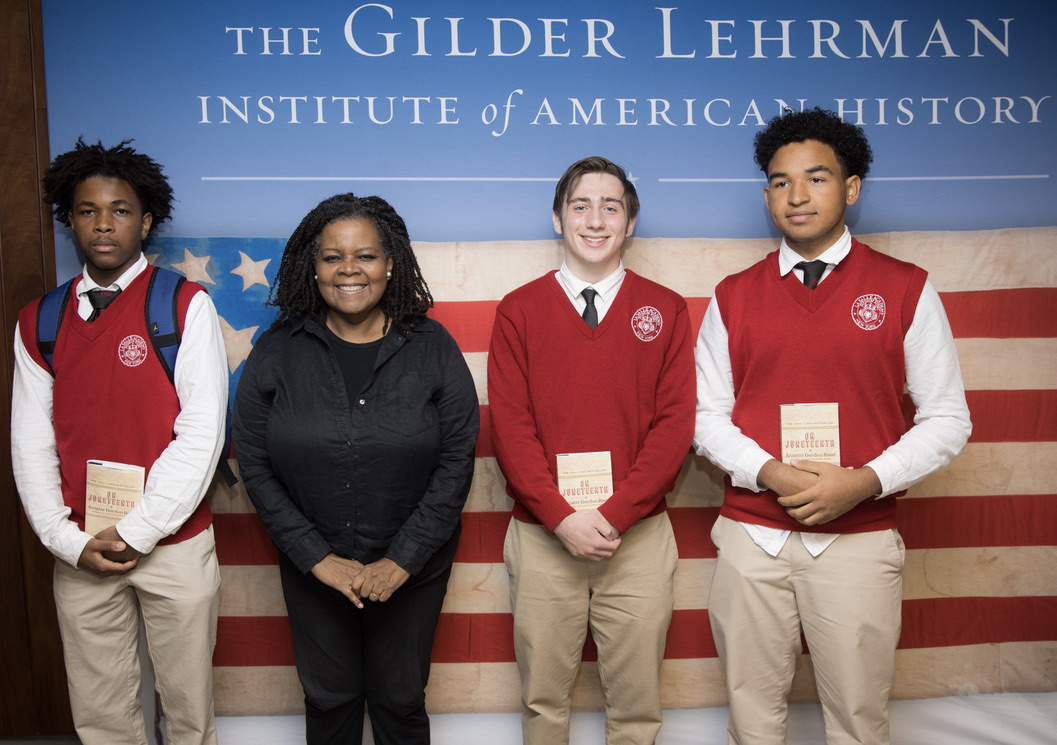 2022 has been a momentous year at the Gilder Lehrman Institute.
Among the new programs for teachers launched this year, the Gilder Lehrman Teacher Symposium brought teachers from all over the country together to take courses in American history—from the founding era through the late twentieth century—and to network with each other. Meanwhile, starting in the fall, the Gettysburg College–Gilder Lehrman MA in American History gave record numbers of teachers the chance to start or continue on their paths toward their master's degree.
Students returned to Hamilton Education Program matinees in New York City while many more students across the country enjoyed EduHam Online and Ham4Progress. Across the country and internationally, 10.7 million students from Gilder Lehrman Affiliate Schools benefited from monthly giveaways of free history books, posters, self-paced courses, and classroom resources, including lesson plans.
Book Breaks offered history enthusiasts everywhere the chance to see renowned historians discuss their books in the third year of this popular online program while Inside the Vault brought the general public into the vast Gilder Lehrman Collection, guided by our curators and historians.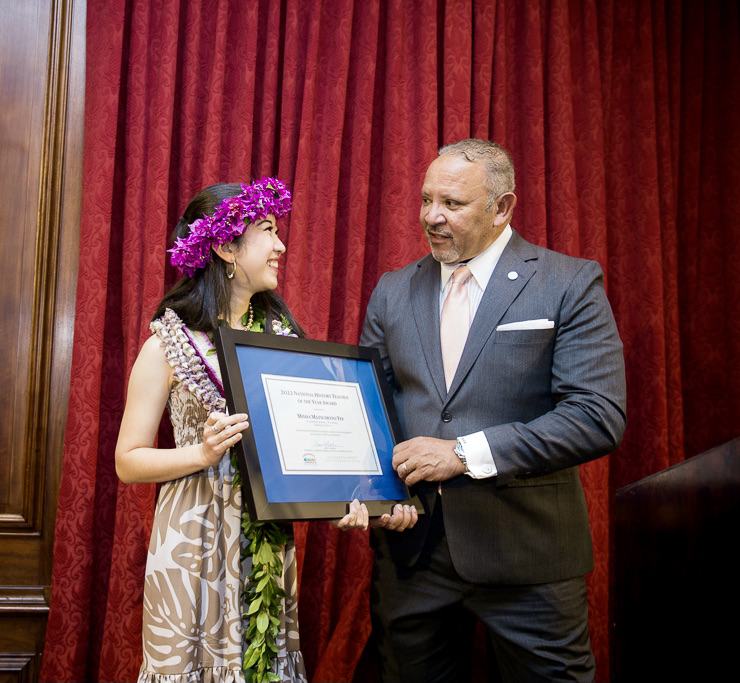 The National History Teacher of the Year, Misha Matsumoto Yee, flew out from Hawaii for her in-person award ceremony. The Gilder Lehrman Lincoln Prize, Gilder Lehrman Prize for Military History, and George Washington Prize similarly held live ceremonies, with the Frederick Douglass Book Prize planning its first live ceremony since 2020 at Trinity Church in New York City on February 16, 2023.
We are proud as an Institute to have served millions of students and their teachers across the country and world with our resources and programs.
We look forward to 2023, when our offerings will only continue to grow. Read about them in our 2022 Winter Newsletter.
Happy New Year from the Gilder Lehrman Institute!