2022 Winter Newsletter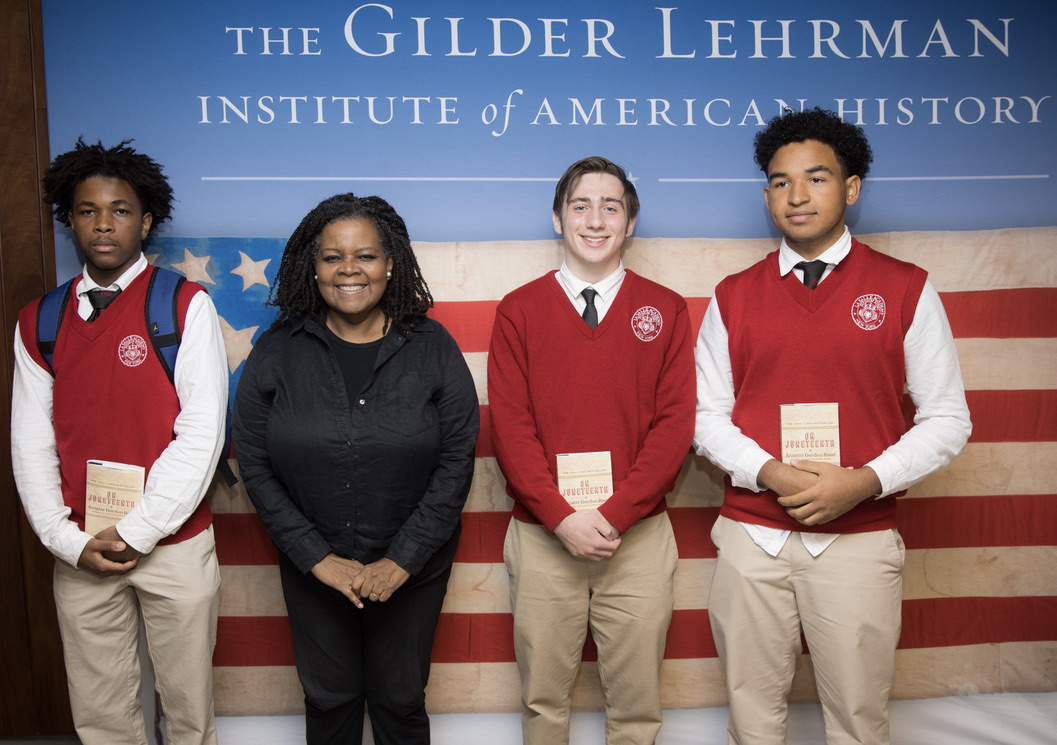 2022 has been a momentous year at the Gilder Lehrman Institute.
Among the new programs for teachers launched this year, the Gilder Lehrman Teacher Symposium brought teachers from all over the country together to take courses in American history—from the founding era through the late twentieth century—and to network with each other. Meanwhile, starting in the fall, the Gettysburg College–Gilder Lehrman MA in American History gave record numbers of teachers the chance to start or continue on their paths toward their master's degree.
Students returned to Hamilton Education Program matinees in New York City while many more students across the country enjoyed EduHam Online and Ham4Progress. Across the country and internationally, 10.7 million students from Gilder Lehrman Affiliate Schools benefited from monthly giveaways of free history books, posters, self-paced courses, and classroom resources, including lesson plans.
Book Breaks offered history enthusiasts everywhere the chance to see renowned historians discuss their books in the third year of this popular online program while Inside the Vault brought the general public into the vast Gilder Lehrman Collection, guided by our curators and historians.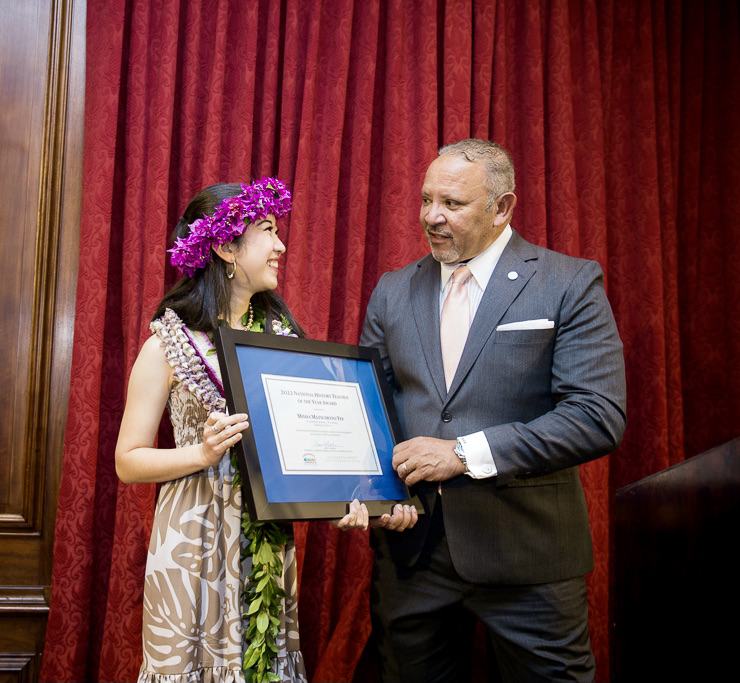 The National History Teacher of the Year, Misha Matsumoto Yee, flew out from Hawaii for her in-person award ceremony. The Gilder Lehrman Lincoln Prize, Gilder Lehrman Prize for Military History, and George Washington Prize similarly held live ceremonies, with the Frederick Douglass Book Prize planning its first live ceremony since 2020 at Trinity Church in New York City on February 16, 2023.
We are proud as an Institute to have served millions of students and their teachers across the country and world with our resources and programs.
We look forward to 2023, when our offerings will only continue to grow. Read about some of these below.
Happy New Year from the Gilder Lehrman Institute!
---
Programs for Teachers
Registration for Summer 2023 PD is now open! The Gilder Lehrman Institute is offering multiple in-person and online American history programs for educators on a wide range of topics presented by award-winning scholars.
2023 Summer Professional Development Offerings
---
​
The Gilder Lehrman Institute is pleased to return to Gettysburg College for our second annual Teacher Symposium from July 16 to July 19.
The Symposium will feature seven concurrent programs, including
The Life and Writings of Frederick Douglass with David Blight (Yale University)
American Indian History since 1890 with Brenda Child (Red Lake Ojibwe) (University of Minnesota)
The American Civil War with Gary Gallagher (University of Virginia)
The Civil Rights Movement: Teaching beyond the Master Narrative with Charles McKinney (Rhodes College)
Defining Freedom: Challenges and Triumphs in the Age of Civil War, Emancipation, and Reconstruction with Edna Greene Medford (Howard University)
US Intelligence and the Making of the Modern World, 1940–2017 with Timothy Naftali (New York University)
Women in US History: Diverse Lives, Critical Debates, Social Change with Kathy Peiss (University of Pennsylvania)
Find out more about the Teacher Symposium and register here.
---

For 2023, the Institute will offer twelve seminars online over the course of the summer:
America's First Civil Rights Movement, from the Revolution to Reconstruction with Kate Masur (Northwestern University)
American Indian History since 1900 with Donald L. Fixico (Arizona State University)
Black Women's History with Kellie Carter Jackson (Wellesley College)
Colonial North America with Alan Taylor (University of Virginia)
The Global Cold War with Daniel Sargent (University of California, Berkeley) and Jeremi Suri (University of Texas at Austin)
The History of American Protest with John Stauffer (Harvard University)
History of Chinese in the United States with Madeline Y. Hsu (University of Texas at Austin)
The History of Latina and Latino People in the US with Geraldo L. Cadava (Northwestern University)
Lives of the Enslaved with Daina Ramey Berry (University of California, Santa Barbara)
Making Modern America: Business & Politics in the Twentieth Century with Margaret O'Mara (University of Washington)
Presidential Leadership at Historic Crossroads with Barbara A. Perry (University of Virginia)
World War II with Michael S. Neiberg (US Army War College)
Each seminar includes
Three live Q&A sessions with outstanding scholars in American history
Between 12 and 15 hours of video lectures by leading historians to help inform and enhance the Q&A sessions
Live pedagogy sessions led by Gilder Lehrman Master Teachers
A discussion and networking session
Exclusive access to our Special Topics in History summer series, featuring conversations with staff and faculty at renowned historical institutions
Sign up for as many Teacher Seminars as you like here.
---

The Institute will offer in-person, application-based seminars with partner organizations:
---
The Making of America: Colonial Era to Reconstruction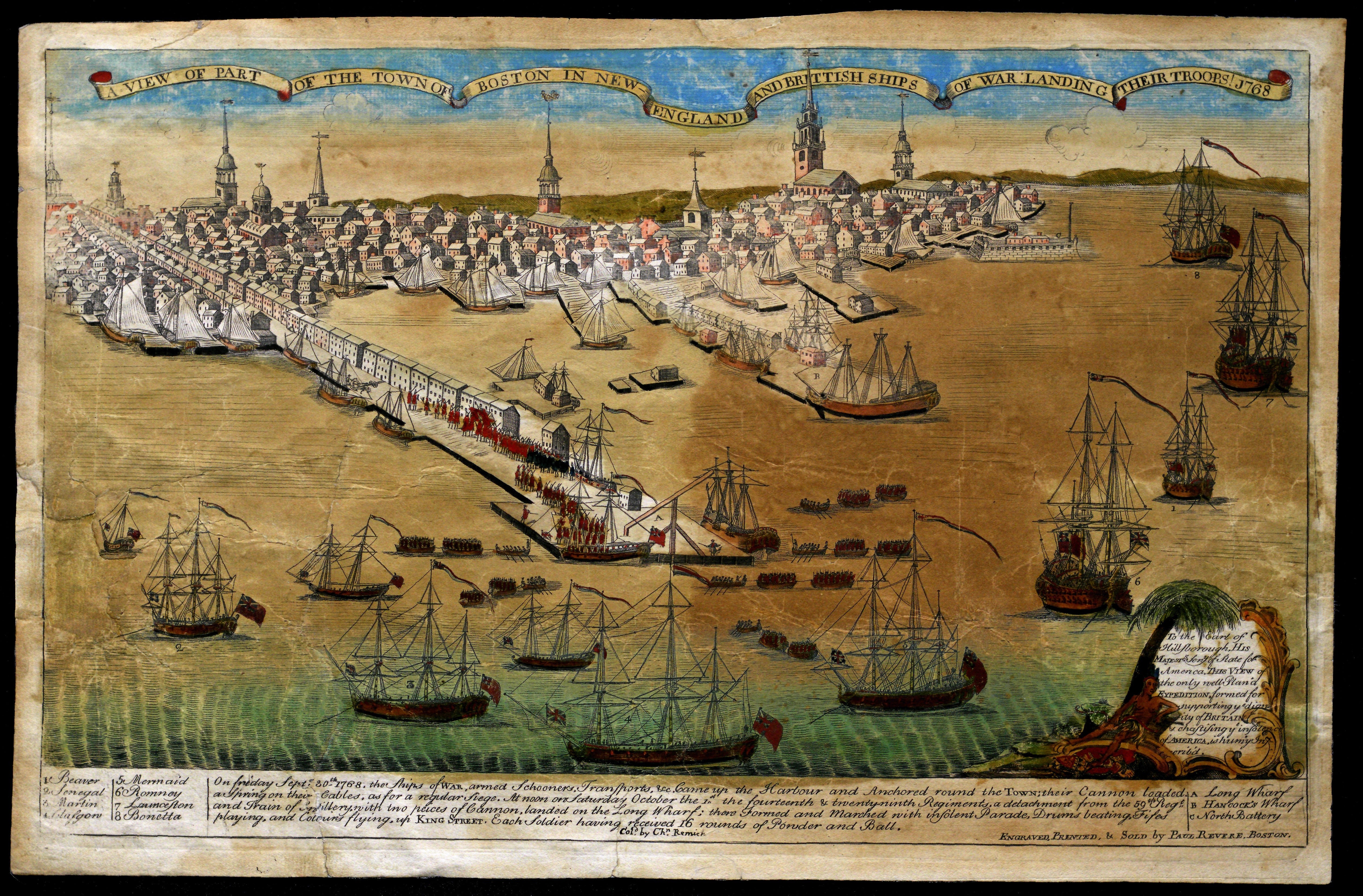 This application-based program, funded by the National Endowment for the Humanities, will allow K–8 educators to study with Professor Denver Brunsman (The George Washington University) in Washington, DC, from July 9 to July 22, 2023.
36 applicants will be accepted.
Participants will receive a stipend of $2,200 to cover housing, meals, and travel.
---
The Gilder Lehrman Teacher Symposium, online Teacher Seminars, and in-person Teacher Seminars are available exclusively to members of our free Affiliate School Program. Click here to learn more about the Affiliate School Program and register your school in minutes!
Click here to learn more about all our Summer 2023 PD programs.
For additional information about Summer 2023 professional development, please email seminars@gilderlehrman.org.
---
Opportunities for Students in 2023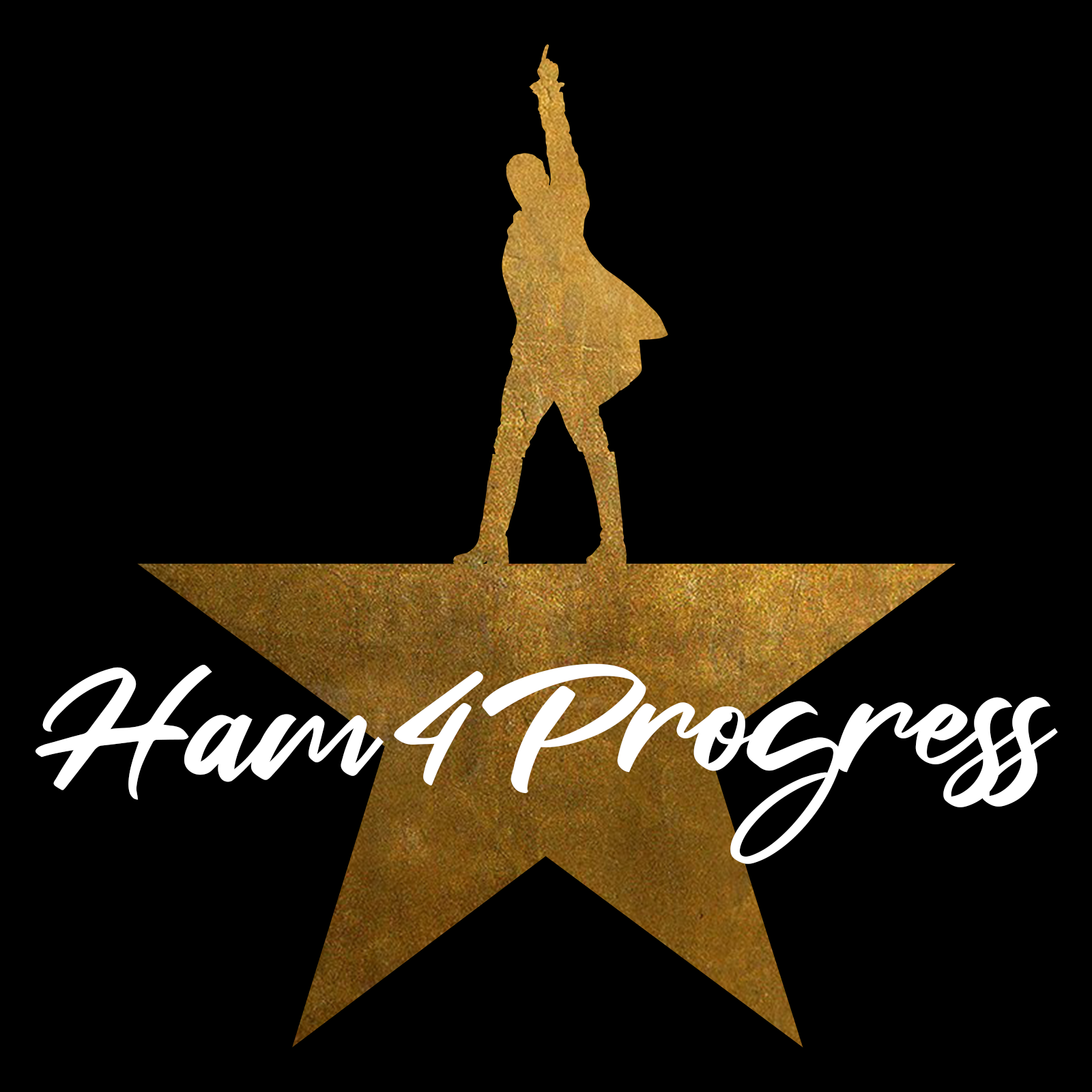 The Gilder Lehrman Institute of American History is proud to partner with Hamilton on the Ham4Progress Award for Educational Advancement.
The award supports college-bound high school students from communities that directly experience the consequences of injustice and discrimination.
In 2023, Ham4Progress will provide up to seventeen students $2,000 each for educational purposes, such as
Test preparation courses
Tutoring College visits
Technology (laptops, tablets, or other devices used for learning)
ELIGIBILITY
The award is open to any student who is
A member of a community that directly experiences the consequences of social injustice and/or discrimination
A college-bound high school junior with a minimum GPA of 3.2 on a 4.0 scale
Enrolled in a Gilder Lehrman Affiliate School in the 50 United States or DC
Applications are due April 15, 2023. Learn more about Ham4Program and apply here.
---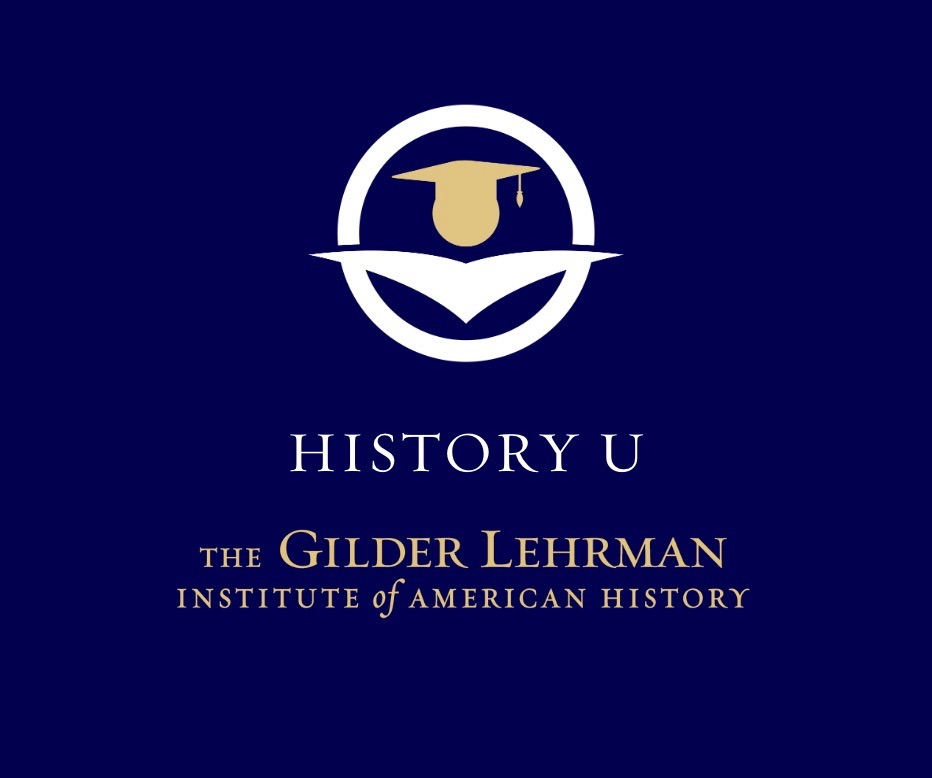 Started in 2022, the Gilder Lehrman Insitute's History U offers free, self-paced courses in American history to highly motivated high school students, 13 or older. These courses, led by the nation's top historians and adapted from our MA in American History courses, allow students to study history at their own pace.
Taking a History U course can enhance college applications, supplement classroom learning, and allow students to explore their love of history. Many history teachers are using History U courses as extra credit for their students.
History U courses include
American Immigration History: People, Patterns, and Policy, Madeline Y. Hsu, Professor of History, The University of Texas at Austin
The American Revolution, Carol Berkin, Presidential Professor of History, Emerita, Baruch College and The Graduate Center, The City University of New York
Black Women's History, Kellie Carter Jackson, Michael and Denise Kellen '68 Associate Professor of Africana Studies, Wellesley College
Capitalism in American History, David B. Sicilia, Kaufman Chair of Financial History, University of Maryland (NEW FOR 2023!)
Foundations of American Government, Denver Brunsman, Associate Professor of History, The George Washington University
History of American Protest, John Stauffer, Sumner R. and Marshall S. Kates Professor of English and of African and African American Studies, Harvard University
The Life and Writings of Frederick Douglass, David Blight, Sterling Professor of History, of African American Studies, and of American Studies and Director of the Gilder Lehrman Center for the Study of Slavery, Resistance, and Abolition, Yale University
Race and Rights in America, Lucas Morel, John K. Boardman, Jr. Professor of Politics, Washington and Lee University
World War II, Michael S. Neiberg, Chair of War Studies, US Army War College
Each History U course includes
Video lectures by a leading history professor
Primary sources and in-depth readings
Short quizzes to review your knowledge
A certificate of completion for the course (great for extra credit!)
Learn more and start your History U journey here.
---
FOR HISTORY LOVERS EVERYWHERE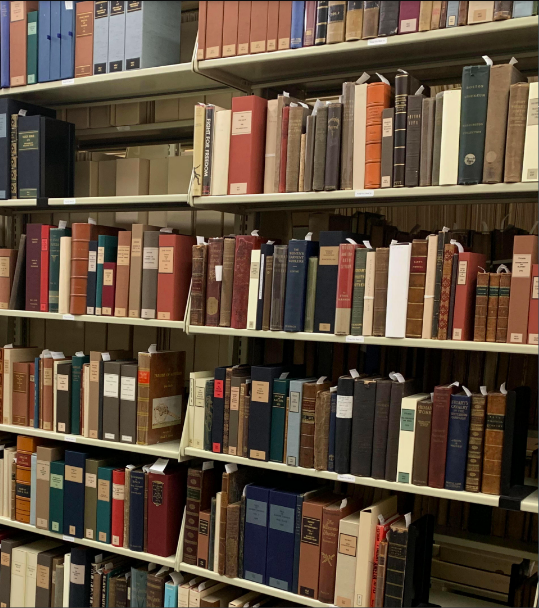 Inside the Vault is a free monthly online program highlighting rare historical documents from the Gilder Lehrman Collection. Historians, teachers, and other guests join our curators to discuss the historical significance of select documents.
When does Inside the Vault take place?
The live program takes place on the first Thursday of each month at 7:00 pm ET via Zoom.
Who can watch Inside the Vault?
This program is open to the general public. Teachers, students, and history enthusiasts of all ages are encouraged to participate.
What if I can't attend the live program? Is it recorded?
Every Inside the Vault program is recorded. Register for the live session and you will receive the full video recording and all related resources via email the next day. All programs and their related resources are also added to the Inside the Vault Archive.
Will I receive professional development credit for attending the program?
Everyone who attends the entirety of the live program will automatically receive a professional development certificate via email the next day.
Learn more about Inside the Vault here.
---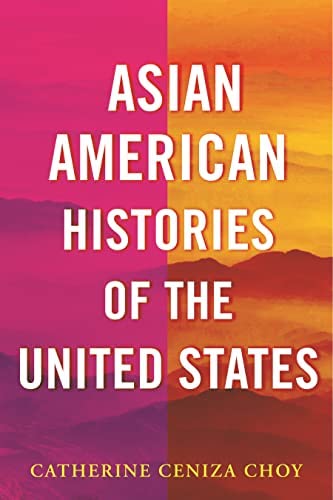 January 1, 2023 - Catherine Ceniza Choy on Asian American Histories of the United States
January 8, 2023 - Kostya Kennedy on True: The Four Seasons of Jackie Robinson
January 15, 2023 - Erin I. Kelly and Patsy Rembert on Chasing Me to My Grave: An Artist's Memoir of the Jim Crow South
January 22, 2023 - Ty Seidule on Robert E. Lee and Me: A Southerner's Reckoning with the Myth of the Lost Cause
Book Breaks Archive
The Book Breaks Archive contains more than two years of past programs from historians such as David Blight, Eric Foner, Annette Gordon-Reed, Peniel Joseph, Elizabeth Varon, and more.
Watch Ada Ferrer's talk on Cuba: An American History (winner of the Pulitzer Prize) below.