Announcing the Fall 2021 Issue of History Now
Posted by Gilder Lehrman Staff on Thursday, 09/30/2021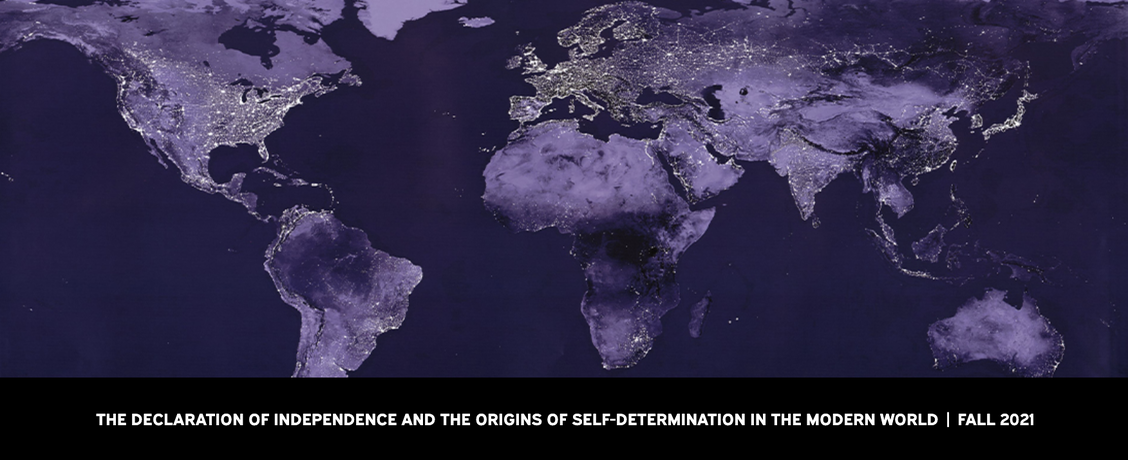 The Gilder Lehrman Institute is pleased to announce that the Fall 2021 issue of History Now, The Declaration of Independence and the Origins of Self-Determination in the Modern World, is now available.
From Liberia to India, from New Zealand to Vietnam, the notion that a people can cut the ties to those who rule them and form their own independent nation has been a driving force in world history. The new History Now issue explores the successes and failures of several of these efforts and the difficulty all share in defining who, exactly, are "the people" who will participate in creating a new, independent nation.
Part of the Gilder Lehrman Institute's Declaration at 250 initiative, this issue of History Now includes the following essays:
"The Declaration of Independence and the Origins of Modern Self-Determination" by David Armitage
"Venezuela's First Declaration of Independence and US Republicanism: Convergences and Divergences" by Vitor Izecksohn
"New Zealand's Declaration of Independence" by Paul Moon
"From Colony to Nation: Liberian Independence and Black Self-Government in the Atlantic World" by Claude A. Clegg III
"Insurgent India: Purna Swaraj as Self-Determination" by Ishita Banerjee-Dube
"The Will to be Free: On the Declaration of Independence of the Democratic Republic of Vietnam" by Thuy Vo Dang
"The Unilateral Declaration of Independence in Southern Rhodesia (later Zimbabwe)" by Eliakim Sibanda
This issue includes further readings, videos, and key primary sources from the Gilder Lehrman Institute's archives. The issue's special feature is a presentation by David Armitage, "The Declaration of Independence: A Global History," given on Zoom as an installment of our Book Breaks series on July 4, 2021.
Visit this page to read the latest issue. Not yet a subscriber? Please click here.