April Inside the Vault Spans Two Centuries of Achievement and Activism
Posted by Gilder Lehrman Staff on Thursday, 04/01/2021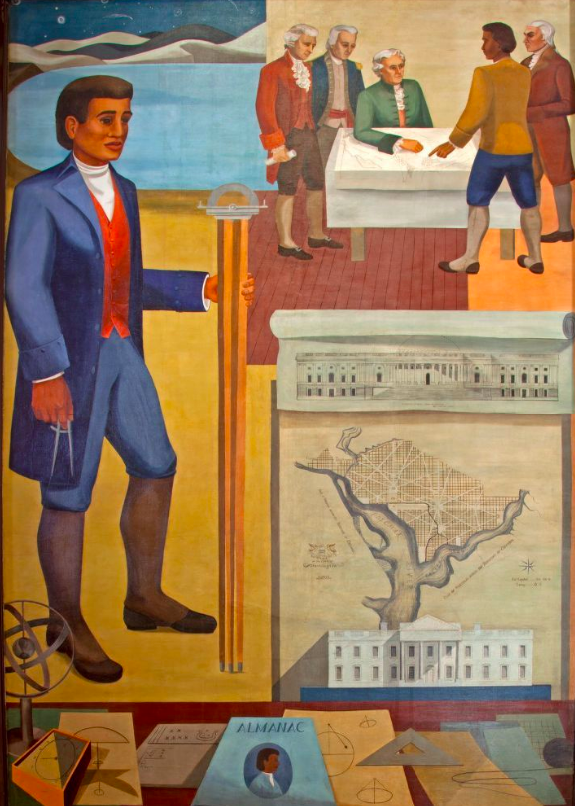 This April on Inside the Vault, the online program that highlights unique primary sources from the Gilder Lehrman Collection, we span nearly two centuries of achievement and activism, from bold statements made by African American scientist and mathematician Benjamin Banneker to bold actions taken by American Indians in the late 20th century.
On Thursday, April 1, we focus on African American scientist, mathematician, and astronomer Benjamin Banneker. In 1791, Banneker wrote to Thomas Jefferson to point out the contradictions between the existence of slavery and the American ideals espoused in the Declaration of Independence and the Bill of Rights. He also responded to Jefferson's statements about the inferiority of Black people. Explore these documents with Hamilton cast member Warren Egypt Franklin (who plays Lafayette/Jefferson) and Keisha Rembert, 2019 Illinois HistoryTeacher of the Year and host of Hamilton Cast Read Alongs.
Join us on April 1, 2021 from 7:00 to 8:00 p.m. ET (4:00 p.m. to 5:00 p.m. PT) as we analyze Banneker's correspondence with Thomas Jefferson and an 1845 book detailing Banneker's work. Register to attend here.
On Thursday, April 15 we delve into more recent history with the November 1969 occupation of the abandoned federal prison at Alcatraz by a group of American Indians. Their 19-month occupation of the island attracted national attention to Native rights. In 1970, the activists, Alcatraz Indians of All Tribes, published newsletters that outlined their goals and detailed the progress made in establishing their community on the island. Robert Anderson, educator at Hoopa Valley High School with the Hoopa Valley Reservation in California, and CherylAnne Amendola, 2017 New Jersey History Teacher of the Year, join our curators to investigate and commemorate this recent American Indian history.
Join us on April 15, 2021 from 7:00 to 8:00 p.m. ET (4:00 p.m. to 5:00 p.m. PT). Register to attend here.