Celebrating Veterans Day with Classroom Resources
Posted by Gilder Lehrman Staff on Thursday, 11/10/2022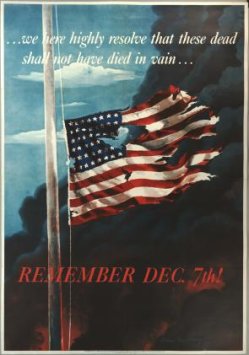 Originally known as Armistice Day, Veterans Day occurs on November 11 in honor of the "eleventh hour of the eleventh day of the eleventh month" of 1918 that marked the end of World War I. In 1954, the name of the holiday was changed to Veterans Day by President Dwight D. Eisenhower.
Enjoy these Gilder Lehrman Institute resources on Veterans Day.
Online Exhibition
Spotlight on a Primary Source
Essay
Recognizing and celebrating historical holidays—from memorializations of monumental American figures such as Martin Luther King Jr. to remembrances of events like Juneteenth—offer entry points for a deeper exploration of the pivotal moments, key figures, and central conflicts in American history. For teachers, these holidays provide an excellent way to focus classroom study and activity. The Gilder Lehrman Institute offers American historical holiday resources from its Collection of more than 85,000 primary source documents, essays published in its online journal History Now, videos of talks by eminent scholars, lesson plans by American history teachers, and more to help teachers guide discussion, create class projects, and gain content knowledge that can be directly applied to their curriculum.