Get to Know the 2017 History Teachers of the Year: Matthew Heys, Nebraska
Posted by Anna Khomina on Thursday, 10/26/2017
This year, the Gilder Lehrman Institute recognized 52 State History Teachers of the Year for their tireless and innovative efforts to make history come alive for their students.
But who are they, really? We asked these talented teachers to answer a few questions about themselves and to reflect on the challenges and joys of teaching. We will feature a state winner every Tuesday and Thursday, so keep checking back to learn more about these outstanding educators!
This week, meet Matthew Heys:
---
Matthew Heys, Millard West High School
2017 Nebraska History Teacher of the Year
Do you have a favorite/funny memory from teaching?
I'm sure there are too many of these to pick just one. I have reached a point in my career where several of my former students have, themselves, entered the profession. That is a powerful moment for an educator, when you see everything come full circle like that.
State one fun historical fact about the town you live in or grew up in.
Today I'm very much a Nebraskan, but I grew up in St. Louis, Missouri, so I'll share a little oddity from "The Lou." In March of 1803 St. Louis remained under Spanish administration, even though America's acquisition of Louisiana from Napoleon was just days away. The surrounding region had been nominally French for some time, but actual governance in St. Louis was still subject to Spanish supervision. Civic leaders concluded that St. Louis could not become "American" until, if only briefly, it revisited its French roots. So in a grand ritual spanning 48 hours and involving everyone from the Spanish territorial governor to Lewis and Clark, as well as representatives of France, of course, the Spanish flag was lowered, the French tricolor raised (for about a day), and then it, too, was ceremonially displaced—this time by the stars and stripes. Each raising and lowering proved to be a great excuse for solemn pronouncements, optimistic toasts, occasional fireworks, etc.—and given the fact that Lewis and Clark were headed in my direction next (Omaha), I still feel justified each year in celebrating Three Flags Day from afar.
What is the last great history book you read?
The Warmth of Other Suns: The Epic Story of America's Great Migration by Isabel Wilkerson.
What is your favorite historical site or museum?
I had a chance in 2010 to visit the Crimea. The Livadia Palace Museum where the Big Three's final WWII summit (the Yalta Conference) took place is amazing. The docents acknowledge that many of the original furnishings and artifacts have been lost, but it remains a place where you can descend a flight of stairs and look at the toys of the last Romanov crown prince one minute and stand a few feet from where FDR, Stalin, and Churchill shaped the postwar world the next. It feels like the entire twentieth century smashed into one parlor.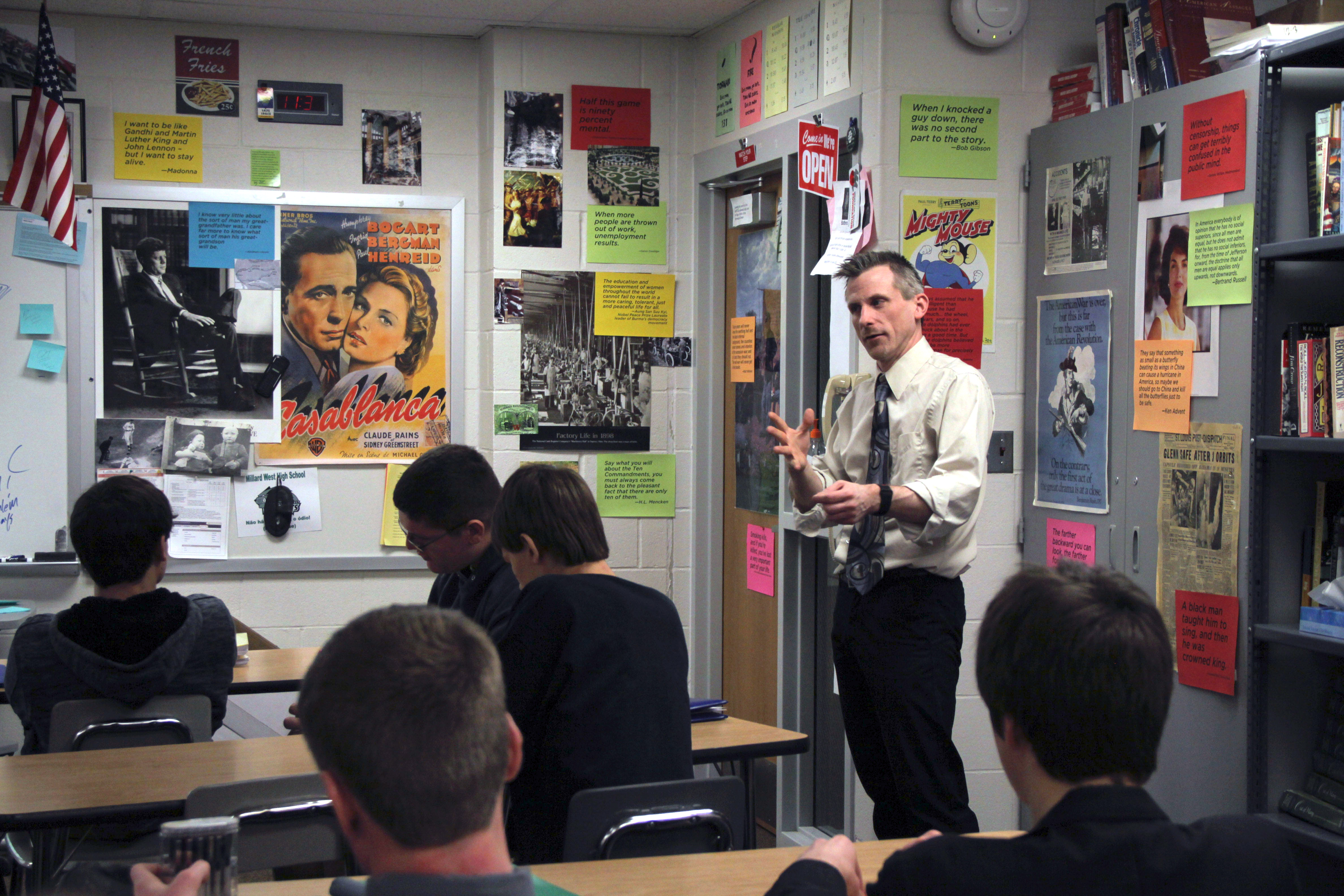 What advice would you give to young people, in high school or college, who may be considering a career in education but are unsure?
Trust your mentors, but do not discount the value of inexperience. I am sure, having taught almost twenty-five years, I would cringe if I could travel back and see how poorly designed some of my early lessons were, or how ill-prepared I was, in some respects, for teaching. But I also know there are some approaches from those days that—with a lot of adaptation, to be sure—nevertheless survive now. A lot of early teaching does involve, unfortunately, watching a lesson plan self-destruct. But you'd be surprised how often the solution you improvise out of that scenario becomes a technique you can return to again and again.
If you could travel back in time and meet any historical figure who would it be, and why?
I have watched too much Doctor Who to be comfortable taking this risk. I know I would do something seemingly innocuous, like lose a contact lens in imperial Persia, and create the preconditions for some terrible, apocalyptic event to unfold when I returned to the present.
Who is your favorite historian?
Barbara Tuchman.
What is your favorite historical film or series?
My favorite historical series is The Day the Universe Changed, and my favorite historical film is A Time for Burning.
Do you have a favorite historical topic or era?
Reconstruction. I get a lot of grief for this, because many of my students want us to linger within the Civil War, whereas my priority is always to spend a lot of time in Reconstruction.