Q&A with Sara Ziemnik on APUSH Test Prep: 1890-Present for History School
Posted by Gilder Lehrman Staff on Thursday, 03/04/2021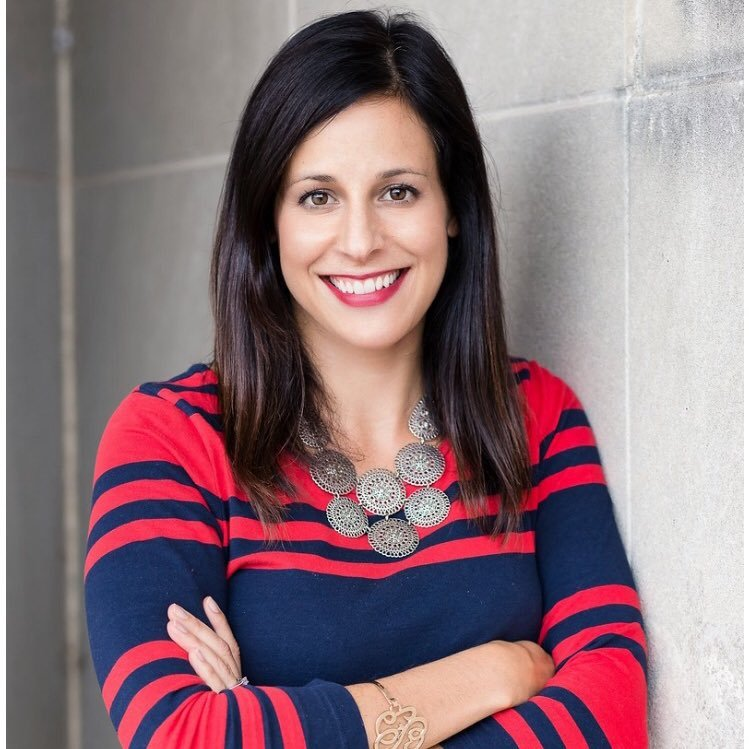 AP United States History Test Prep: 1890–Present is a Gilder Lehrman History School course that will introduce high school students to the final three time periods (1890–Present) covered by the College Board's AP United States History Curriculum. It is a continuation of AP United States History, Test Prep: 1492–1898 offered in Fall 2020. Sara Ziemnik, 2017 National History Teacher of the Year, teaches both classes.
Sara answered questions about the class posed by GLI staff.
This course continues from a previous course covering 1492–1898. Can students join this course covering 1890–Present without having taken the fall course? If so, do they need to catch up in some way to get the most out of this spring?
Sure! We welcome all APUSH students to jump in anytime! The fall course sessions were recorded, so that would be a great way for students to review earlier periods.
Why was 1898 the cut-off for the fall and why is 1890 the year that the spring course begins?
We tried to align these courses with what students were studying in class. Many schools are on different timelines this year, so we did our best to pace our course with what the College Board suggested as a general timeline to follow.
How much of the course focuses on test-taking strategies of reading and writing for the AP versus historical content?
Most of what we do in our sessions focuses on reviewing and mastering content. We look at each event and topic through a historical lens of contextualization, analysis, and cause and effect. I do try to weave in some test-taking skills here and there to apply to the content we discuss, but I primarily focus this course on reviewing content.
What if any homework should students expect while taking this course?
The only "homework" I suggest is to watch the AP Gilder Lehrman period videos and come with a question or two from that video to ask during our Q+A session.
Is there any supplemental course text or other tool students should come prepared with for this course?
No supplemental texts are necessary! I hope to follow content present in the textbooks of all participants.
How has remote and hybrid learning changed the AP US History test?
In a word: LOTS! This year we have a paper-pencil option and a digital option—and they look VERY different. The digital option has completely eliminated the Long Essay Question (LEQ) and increased the Short-Answer Questions while removing the choices in those questions. The content covered did not change, but the timing of the assessment, as well as the style of assessment, will vary greatly this year.
What is your favorite time period or topic to cover within the 1890–Present range?
This is tough—I enjoy so many topics during this period! If I had to pick, I'd say I love teaching about America during the 1920s, as well as the Civil Rights Movements.
What exactly does "Present" mean in the context of this course?
I always try to get my students to at least 2010. "Present" usually means the last decade is off-limits, but anything before that is fair game.
AP United States History Test Prep: 1890–Present begins on Saturday, March 6. This one-hour class runs on eight Saturdays from March 6 through May 8 on Zoom, starting at 12:00 p.m. ET/9:00 a.m. PT. (No class on April 3 and April 10.) To learn more and to register, click here.
For information on other Gilder Lehrman History School classes, click here.