The American Presidency
Image: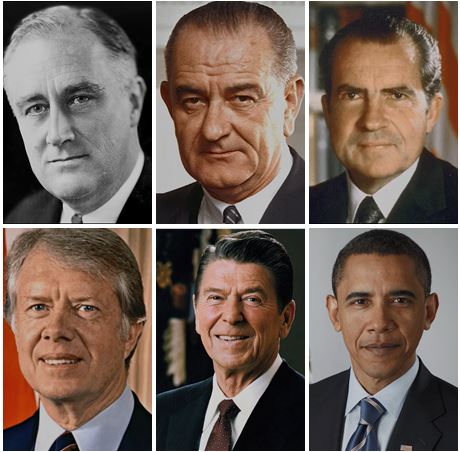 This course takes an in-depth look at the history and powers of the executive office through case studies of six twentieth- and twenty-first-century presidents:
Franklin Roosevelt 
Lyndon Johnson 
Richard Nixon
Jimmy Carter
Ronald Reagan
Barack Obama 
Through the examination of these modern presidents, participants will develop an understanding of the evolution of presidential power in relation to other branches of government, and in the country more generally. Course materials include optional selected readings from a number of texts as well as archival audio and video. Lectures are organized in interview format, with two lectures devoted to each president.
COURSE CONTENT:
Twelve seminar sessions led by Professors Jacobs and Zelizer
Primary and secondary source readings and videos that supplement the lectures
A certificate of completion for 15 hours of professional development credit
Readings: The optional readings for each seminar session are listed in the "Resources" tab on the course page. Please note that you are not required to read or purchase any print materials. Quizzes are based on the content of the seminar recordings rather than the readings.
(Learn more about Gilder Lehrman's Affiliate School and Library Affiliate Programs)
Course Access: After your purchase, you may access your course by signing in and visiting your profile page.
Questions? Please view our FAQ page or email selfpacedcourses@gilderlehrman.org.
---
LEAD SCHOLARS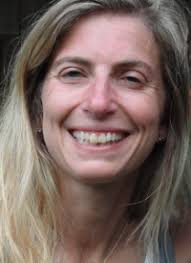 Dr. Meg Jacobs 
Meg Jacobs is a Research Scholar in the Woodrow Wilson School at Princeton University, teaching courses in public policy and history. Her new book, Panic at the Pump: The Energy Crisis and the Transformation of American Politics in the 1970s (2016), looks at why American politicians failed to devise a long-term energy policy. She is the author of Pocketbook Politics: Economic Citizenship in Twentieth-Century America, which won the Organization of American Historians' 2006 prize for the best book on modern politics. She and Julian Zelizer have also co-authored Conservatives in Power: The Reagan Years, 1981–1989 (2010).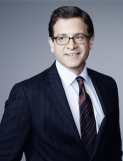 Dr. Julian E. Zelizer
Julian E. Zelizer is a Professor of History and Public Policy at the Woodrow Wilson School at Princeton University, and has been one of the pioneers in the revival of American political history. His most recent books include Jimmy Carter (2010), Conservatives in Power: The Reagan Years, 1981–1989 (co-authored with Dr. Jacobs, 2010), Governing America: The Revival of Political History (2012), and The Fierce Urgency of Now: Lyndon Johnson, Congress, and the Battle for the Great Society (2015). He has edited ten books on American political history, with subjects ranging from politics and the media to the presidency of George W. Bush. In addition to his scholarly articles and book chapters, Zelizer is a frequent commentator in the international and national media on political history and contemporary politics.
Standard Price: $39.99
Affiliate Price: $29.99