2021 Spring Newsletter
Spring 2021 has been a time of reflection for all of us as we passed the one-year mark of the beginning of the COVID-19 pandemic. As a historical institute whose mission is education, we are always contemplating what has come before. Simultaneously, we move ahead in the spirit of progress. This first newsletter of 2021 marks that progress and celebrates all that we who strive to learn from history value most.
Black Lives in the Founding Era Initiative

In January 2021 the Gilder Lehrman Institute launched the Black Lives in the Founding Era initiative, which restores to view the lives and works of a wide array of African Americans in the period 1760 to 1800, drawing on our archive of historical documents and our network of scholars and master teachers.
The Institute is producing digital and print materials to serve teachers and students, including
A Spring 2021 History School course for students in grades 3–8. Taught by Jason Butler, a learning specialist and award-winning teacher, each class of Black Lives in the Founding Era looks at a different historical figure and their life, legacy, and accomplishments.
Two Teacher Seminars this summer: Lives of the Enslaved with Professor Daina Ramey Berry and Black Lives in the Founding Era with Professor James Basker. Teacher Seminars are open to K–12 teachers, National Park Service employees, and community college instructors in our Affiliate School Program.
An ongoing transcription project for students through our Digital Volunteers program, with documents taken from more than 200 books, magazines, and newspapers in the Gilder Lehrman Collection
A new booklet, Slavery and Abolition in the Founding Era: Black and White Voices, which brings together long-forgotten writings from this period and is free to K–12 teachers in our Affiliate School Program
Live and recorded videos of our popular public programs Inside the Vault and Book Breaks devoted specifically to the topic of Black Lives in the Founding Era
A weekly News post highlighting specific resources relating to Black Lives in the Founding Era
We invite you to explore the full scope of our resources here and check back often throughout the year for new programs and offerings. This important initiative is being funded by a grant from a generous anonymous donor.
---
The Gilder Lehrman Institute Gala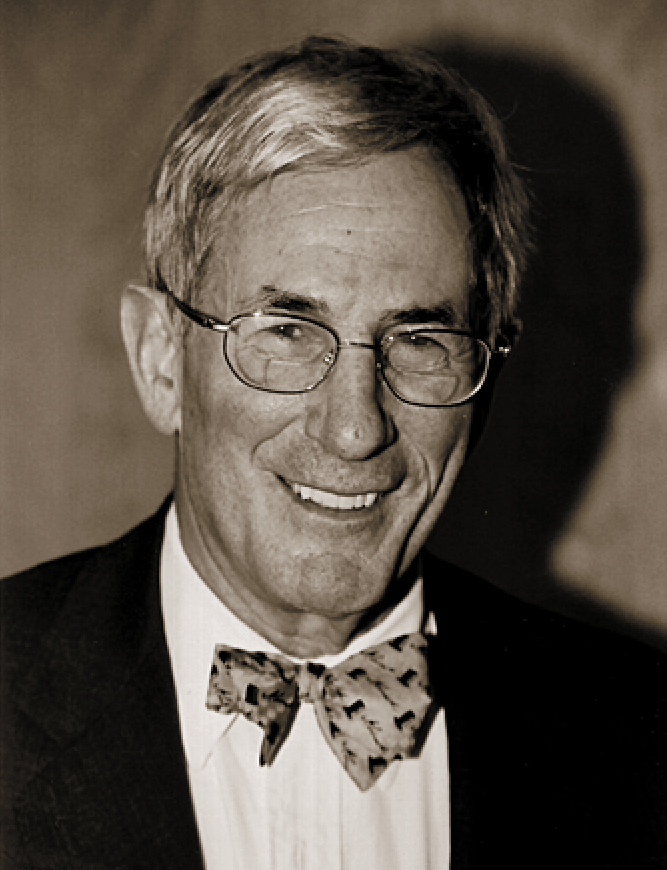 On May 19 we will hold our virtual Gala, where we will celebrate the life and legacy of our Co-Founder, the late Richard Gilder, who made enormous contributions to history and civics education. The program will showcase students whose passion reflects Dick's vision for the organization and announce several new partnerships that will touch the lives of thousands of students and teachers in the coming year.
This year's Gala will feature the following:
Richard Gilder History Prize winners, selected from 3,500 outstanding history students nominated by their teachers in 2020, will speak briefly about their plans for the future.
The first David McCullough Essay Prize winner, Valerie Gottridge of New York City, will be recognized and speak briefly about her winning essay, "'No Jews Are to be Permitted': Understanding the Context of General Orders No. 11," on General Grant and Jewish suppliers during the Civil War.
"Signing Day": high school seniors from the Gilder Lehrman Student Advisory Council will announce their college commitments.
The Gilder Lehrman Institute Gala is our biggest fundraiser of the year. We invite you to be a part of it, and we are grateful for your support of all our work in improving the knowledge and understanding of American history through educational programs and resources.
---
Summer Professional Development for Teachers
TEACHER SEMINARS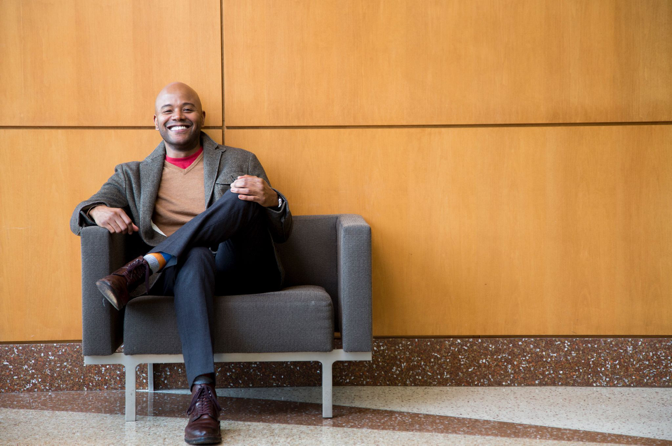 The Gilder Lehrman Institute of American History's Teacher Seminars offer K–12 educators the free opportunity to learn from the nation's top American history professors and work in-depth with primary sources. This summer, we are pleased to offer educators the opportunity to sign up for multiple seminars.
Now in their 27th year, our Teacher Seminars will take place online and include
Video lectures by leading historians
Live Q&As with historians
Live pedagogy sessions led by Gilder Lehrman master teachers
Selected primary sources, lesson plans, and spotlights from the Gilder Lehrman Collection, and other classroom-ready resources
New for Teacher Seminars in 2021
No application process: You can directly register for the seminars of your choice today!
Participants may register for as many seminars as they like.
Seven completely new seminar topics:

The American Enlightenment
American Indian History
Black Lives in the Founding Era
Black Women's History
Lives of the Enslaved
The Presidents vs. the Press
The Revolutionary Lives of Malcolm X and Martin Luther King Jr.
Plenary Sessions
For the first time, plenary sessions with leading historians will be available exclusively to seminar participants:
David Armitage, author of The Declaration of Independence: A Global History
Edward Ayers, author of The Thin Light of Freedom: The Civil War and Emancipation in the Heart of America
Andrew Delbanco, author of The War Before the War: Fugitive Slaves and the Struggle for America's Soul from the Revolution to the Civil War
Martha Jones, author of Vanguard: How Black Women Broke Barriers, Won the Vote, and Insisted on Equality for All
Brenda Stevenson, author of What Is Slavery?
Teacher Seminars are open exclusively to members of the Institute's Affiliate School Program, as well as community college instructors.
The Affiliate School Program is open to all K–12 teachers, regardless of subject area.
---
COUNCIL ON FOREIGN RELATIONS SYMPOSIUM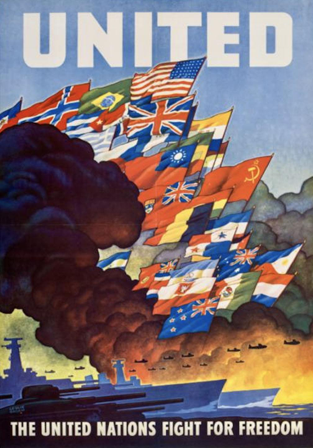 In summer 2021, GLI will provide a five-day digital symposium on the history of American foreign relations for middle and high school teachers. Each session will include a 90-minute presentation led by a renowned scholar of the history of American foreign policy and diplomacy, followed by, on three of the five days, a 60-minute session led by a GLI master teacher.
Aligning with the Council on Foreign Relations' World101 curriculum, the Council on Foreign Relations Symposium will cover various aspects of the history of American foreign policy and diplomacy and include primary source documents as well as instruction from master teachers on incorporating these resources into classroom instruction. Pedagogy will use GLI's Teaching Literacy through History (TLTH) methodology, through which educators learn a series of integrated literacy skills and tools for using primary sources to directly benefit student understanding and performance.
The Council on Foreign Relations (CFR) is an independent, nonpartisan membership organization, think tank, and publisher dedicated to being a resource for its members, government officials, business executives, journalists, educators and students, civic and religious leaders, and other interested citizens in order to help them better understand the world and the foreign policy choices facing the United States and other countries.
---
HOW DID WE GET HERE? (a new workshop series)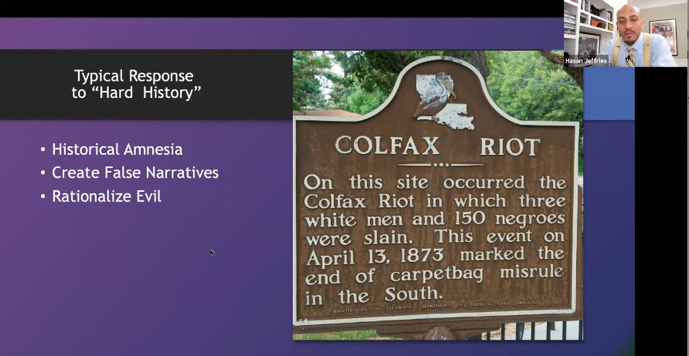 "How Did We Get Here?" is a vibrant new workshop series designed to provide teachers with ready-made, classroom-friendly resources on difficult topics in American history. The online programs feature lectures by eminent scholars of American history and expert advice for teaching these topics in the classroom from some of the Gilder Lehrman Institute's master teachers. All participants receive Teaching Literacy through History lesson plans with enhanced features to align with online learning practices.
Our first two sessions with historian Hasan Kwame Jeffries, Professor of History, The Ohio State University, and host of Teaching Tolerance's Teaching Hard History podcast, were
"How Did We Get Here?: Race Relations in America and African American Experiences: Jim Crow" on February 2, 2021
"How Did We Get Here?: Race Relations in America and African American Experiences: The Long Civil Rights Movement" on April 6, 2021
Our third program, "How Did We Get Here?: Foundations of American Government: The Electoral College," on June 1, 2021 was with historian Alexander Keyssar, Matthew W. Stirling Jr. Professor of History and Social Policy, Harvard Kennedy School, and Pulitzer Prize finalist for The Right to Vote: The Contested History of Democracy in the United States.
---
Public Programs
Book Breaks and Inside the Vault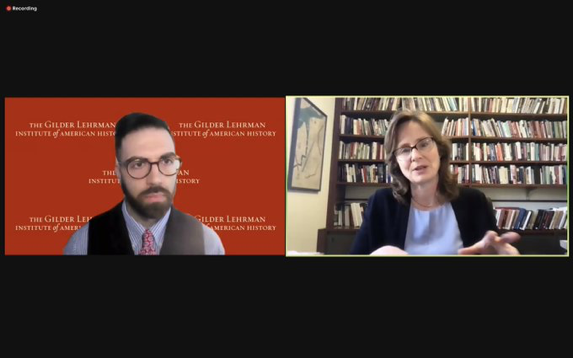 Two free programs that were created during the Institute's pivot to online programming in the face of the pandemic have engaged history enthusiasts in exponentially growing numbers.
Book Breaks, featuring the most exciting history scholars in America discussing their books live followed by a Q&A with home audiences, has had an attendance of more than 37,000 since starting in May 2020, with an average viewership of more than 800 attendees every week.
---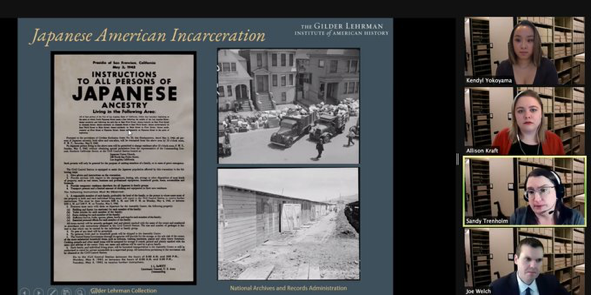 Inside the Vault, the online program that highlights unique primary sources from the Gilder Lehrman Collection with special guests, had a total attendance of nearly 23,000 between April 3, 2020, and April 1, 2021.
---
Programs for Students
History School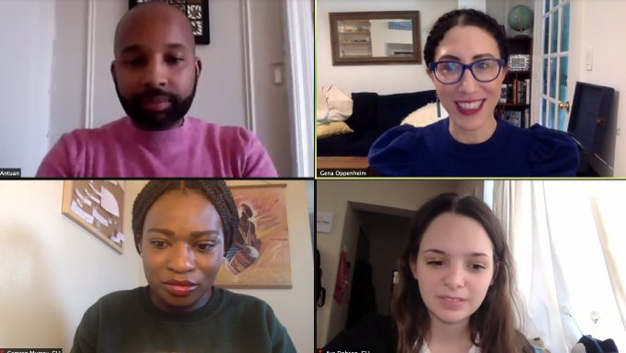 History School provides free, engaging, live interactive sessions with master teachers, who present lessons anchored in primary source documents, many from the Gilder Lehrman Institute's collection of more than 75,000 American history artifacts.
In 2020, nearly 4,400 individual students registered for History School classes.
Building on the success of our summer and fall Gilder Lehrman History School, we are offering six more free courses this spring for elementary, middle, and high school students. Learn more about the courses, the instructors, and the program here. History School continues in summer 2021 with six exciting courses to be announced shortly.
---
Upcoming Special Events
Annette Gordon-Reed on May 3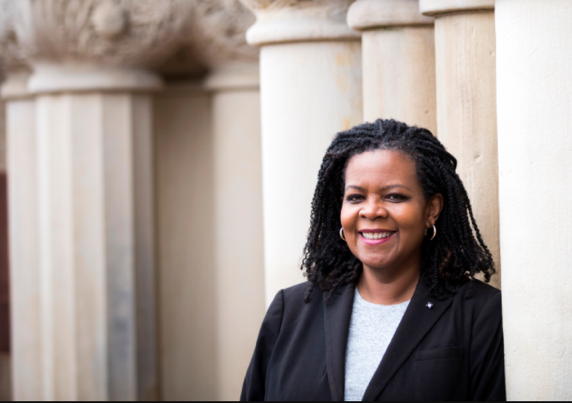 Annette Gordon-Reed's new book On Juneteenth is a historian's view of the country's long road to Juneteenth, recounting both its origins in Texas and the enormous hardships that African Americans have endured in the century since. University of Richmond president emeritus and award-winning author Edward Ayers will moderate the online event, discussing his and Gordon-Reed's mutual study of the same period as well as her newest book. This is a completely free public event. Teachers who bring five or more students to it will receive a free copy of On Juneteenth.
---
Henry Louis Gates, Jr. on June 2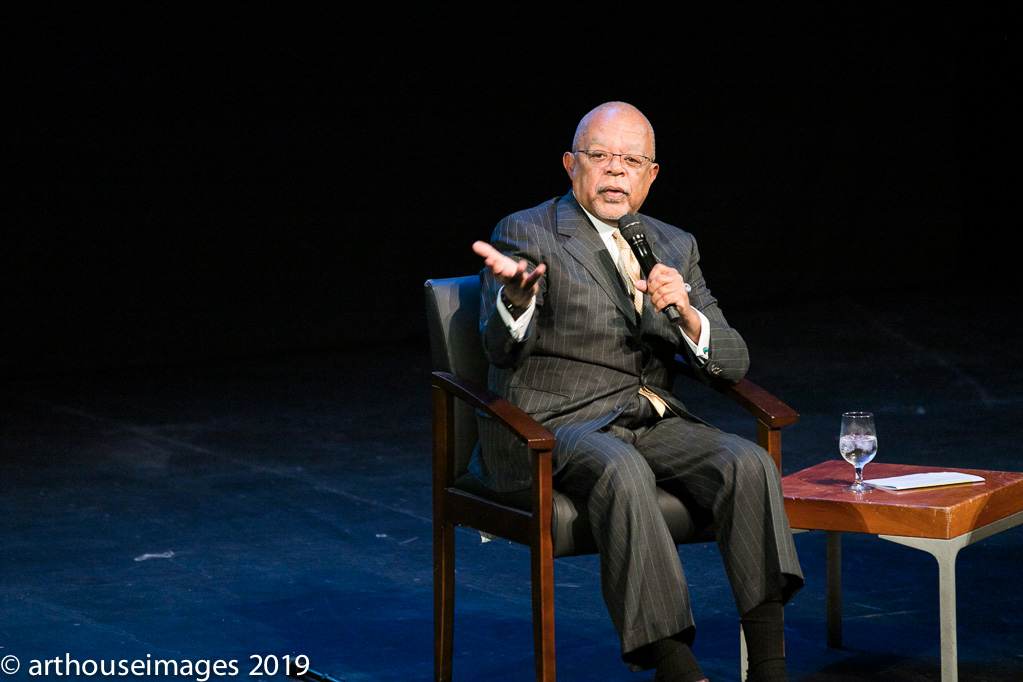 On June 2, the Institute will host a free online talk with Henry Louis Gates, Jr., who will be speaking on his new book, The Black Church: This Is Our Story, This Is Our Song, which is also a four-hour, two-part series on PBS. The Reverend Phil Jackson of Trinity Church (NYC) will moderate this 45-minute conversation, which will be followed by a live Q&A with audience members.
Professor Gates, the Alphonse Fletcher University Professor at Harvard University and director of the Hutchins Center for African and African American Research, has authored or co-authored twenty-five books and created twenty-one documentary films, including Finding Your Roots.
Teachers, students, and history lovers are encouraged to attend this free online event, and learn more about his new book, an instant New York Times best seller.